Believe it or not, a lot of culinary success comes from having the right kitchen knives.
In this post, we'll tell you which three kitchen knives you need, and we'll include a bonus tool at the very end.
First up: the
paring knife
. You're familiar with this basic. A paring knife is the best tool for slicing and mincing. Think of it as a big knife's little helper. When you need to dice celery, get the paring knife. When you need to trim the peel on a cucumber, grab that little knife. Mincing shallots or garlic? Yup. Paring knife.
Don't grab the paring knife for hard vegetables such as carrots or raw potatoes. You'll need to apply too much pressure, and that's a good sign -- according to my mom -- that you need a bigger blade. Save the paring knife for fine cutting and peeling work, not chopping.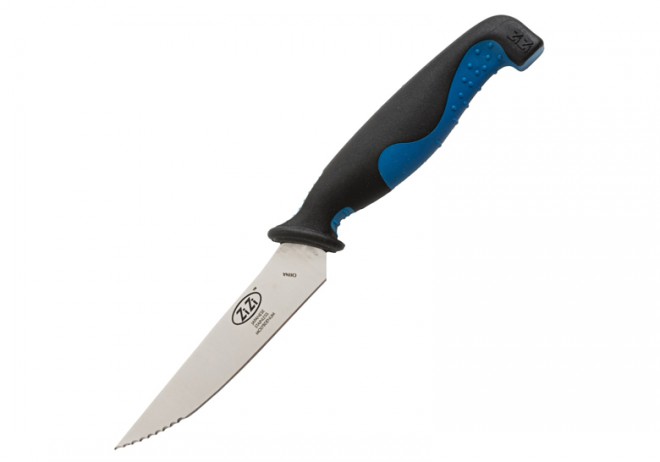 A 3- to 4-inch blade will suit your needs quite nicely. And when it has lost its sharpness, you can sharpen it or just replace it. The blades don't sharpen exceptionally well compared to new paring knives, so I just replace it. (This is especially true of ceramic knives, which require professional sharpening.)
Second up, the
chef's knife
. This is the go-to kitchen knife in your quiver. Its blade is usually 8-10 inches long. A bigger blade, however, makes slicing through bigger items easier and safer. Think sliced or diced sweet potatoes or sliced carrots and slices of meat.
Bigger isn't always better or safer, though. If you're doing fine or delicate work in the kitchen (and I'm talking julienne, here), you probably want to bring in the paring knife. Think removing skin from chicken, trimming fat from beef or hulling strawberries.
Third up, the
bread knife
, aka the serrated knife. It's perfect for slicing crusty loaves of bread, and also a great companion for tomato slicing and taking care of that delicious fresh pineapple. Think about slippage when choosing between the chef's knife and the bread knife. Will your job benefit from some extra grip on the blade? Go with the serrated knife. But please don't use your chef's knife for bread. You'll just smash it, and is that any way to treat a good loaf? No. It isn't.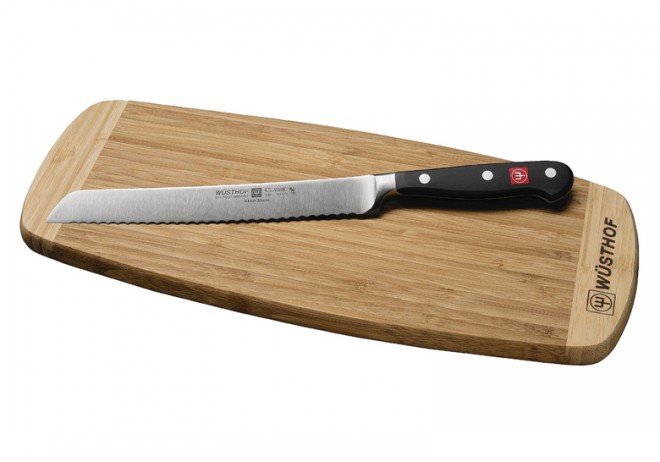 Now for that promised bonus.
Magnetic knife bar
. The reality is a knife block takes up room on your counter. But it protects your blades from damage (not to mention your digits). Throwing your kitchen knives in a drawer isn't good care for a critical tool. Enter the magnetic knife bar.
The knife bar easily mounts to your wall (emphasis on easily). And because it's magnetic, it holds your kitchen knives on the wall. Easy to reach. Safe to grab. A quick wash, a quick dry and you can throw your kitchen knives on the wall for storage knowing you're not sacrificing sharp blades -- or your fingers.
Looking to learn more about kitchen knives? Our
buying guide on cutlery and knives
is a great resource.
What do you think? Will these three kitchen knives meet your needs in the kitchen? What would you add?