For many people, Death Valley is that spot in California that gets super hot and not much else. That would be a fallacy though as Death Valley is chocked full of crazy adventures to be had, ranging from rocks that move on their own to the lowest place in the entire United States. I would recommend not visiting during the summer as it does reach those 120+ temperatures, but a visit during the fall or spring will help you realize how awesome this desolate place truly is. Here are my 5 favorite spots in the park, be sure to leave yours in the comments.
The Racetrack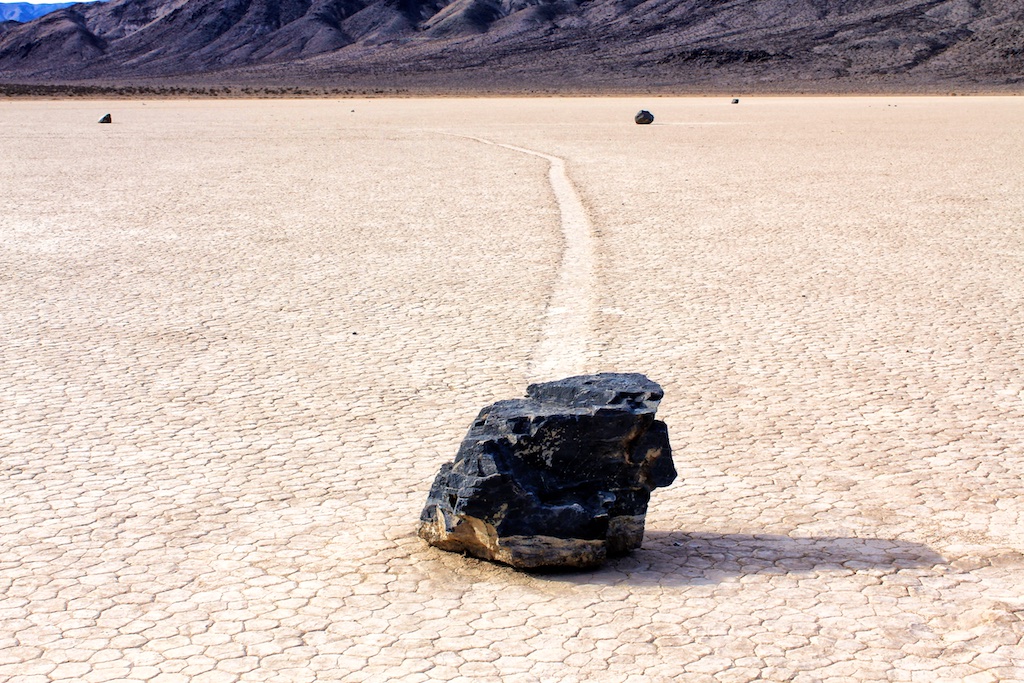 No trip to Death Valley is truly complete without seeing the rocks that move on their own. That being said, most people don't actually get to see Death Valley's best attraction when they are in the park though. This is because the rocks are located on a massive dry lake bed that is only accessed by a 27 mile drive down a 4 wheel drive required road. So you really have to want to see it in order to get there. If you do make the trek out though you will be rewarded by seeing these rocks and the trails they make as they glide across the dry lake. Something you will never forget and a picture you will show to friends and family for years.
Ubehebe Crater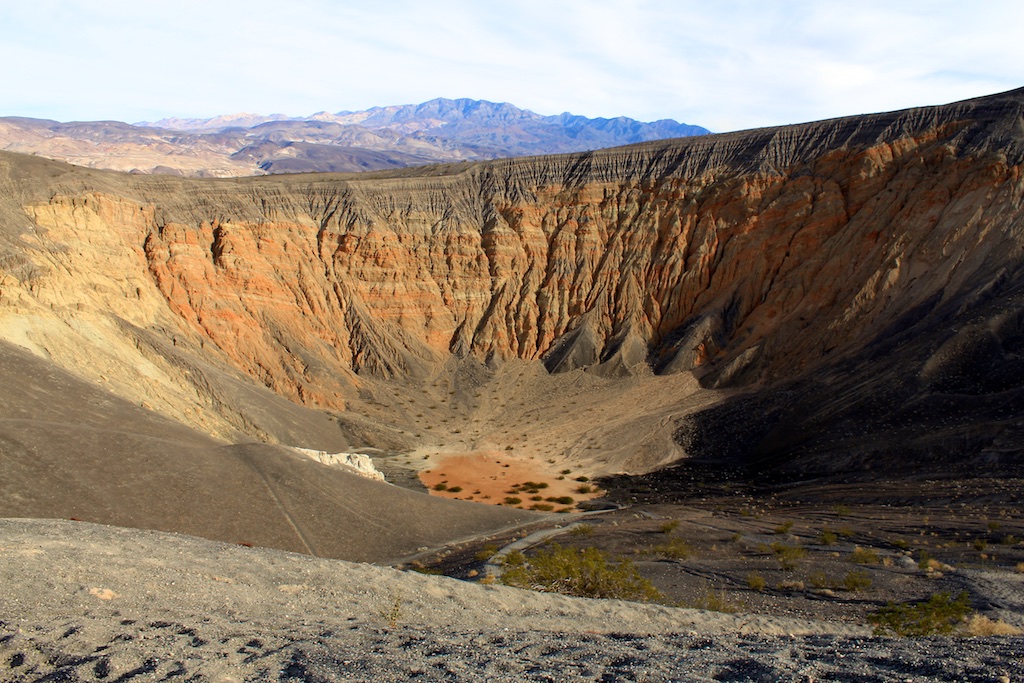 Located right near the start of the 27-mile drive to The Racetrack, Ubehebe Crater looks like a moonscape as it stretches across your field of vision. This large crater sits in the volcanic field that is in the Northern part of Death Valley. You can hike down to the base if you feel adventurous or you can just walk around the top and see Little Ubehebe, a smaller crater, as well. Even if you simply get out of the car for a picture and get back in it is worth the drive.
Badwater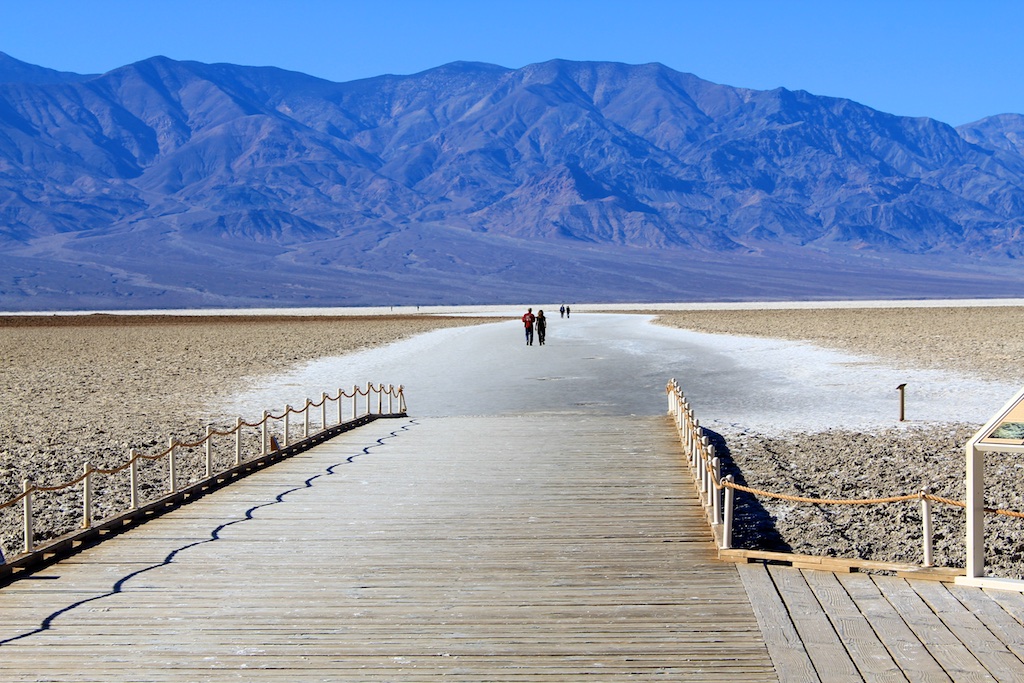 As one of the easiest to access stops in Death Valley, Badwater is a great place to see. The salt flats represent the lowest point in the United States at -282 feet below sea level. When you get out of the car you can see a sign above you on the mountain that shows you sea level and it really puts in perspective how low you are. From the trailhead, you simply walk out onto the salt flats and observe the crazy formations that the salt makes below you. It was definitely something I had never experienced before.
Artist Palette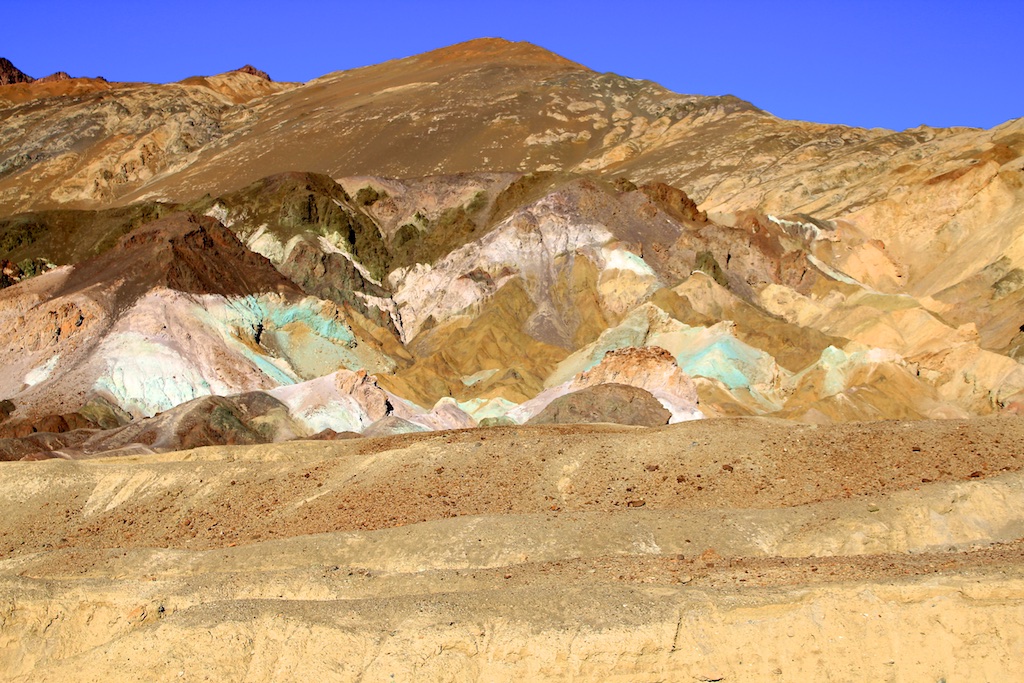 Artist Palette in Death Valley is one of those spots that you really have to see to believe. Essentially it is an area where the landscape takes on pretty much every color of the rainbow. You can see purples, blues and yellows in the hues that populate this famous hill. You can even get out of your car and go explore this geographical wonder close up if you feel adventurous. Either way though it doesn't get less strange when you are up close.
Golden Canyon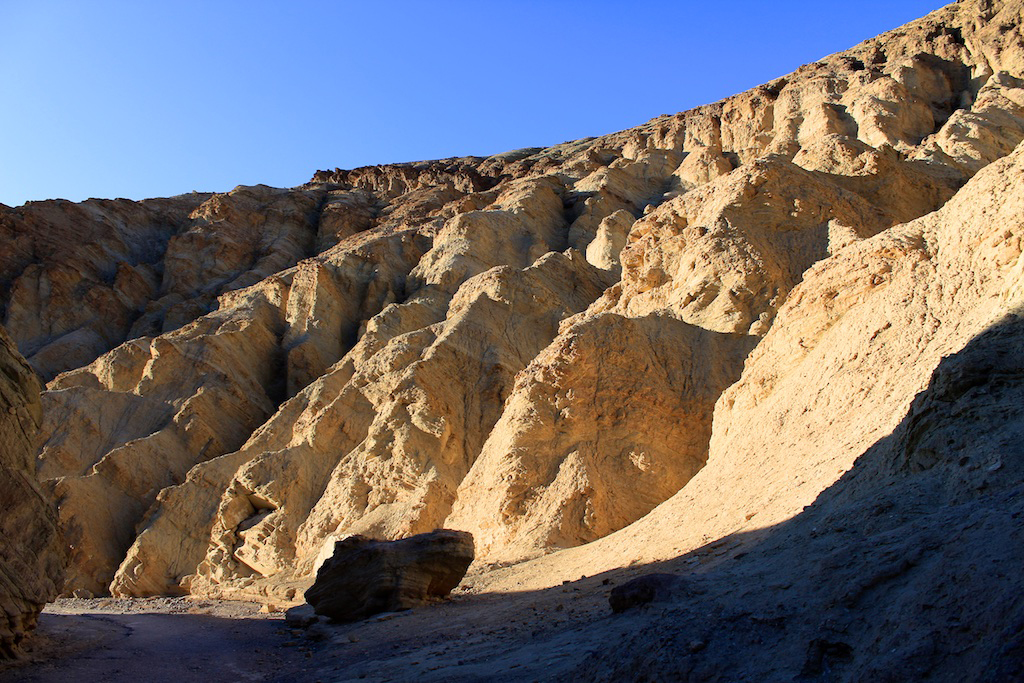 My last recommendation for Death Valley is a trip to Golden Canyon. This 2-mile hike is beautiful during the golden hour (an hour before sunset) as the light dances on the hills and canyon walls show beautiful yellow and orange hues. This area is also where a few scenes from the original Star Wars were filmed as well so you can pretend like you're being hunted by the Tuskan Raiders if your inner nerd wants to come out. At the end of the hike is the Red Cathedral which is a destination in and of itself. This majestic mountain juts out of the landscape in colors that were unseen during the rest of the hike, something you really have to experience to appreciate.
Hopefully, this post helped you to see that Death Valley is a lot more than just 120-degree temperatures. I highly recommend you take the time to explore this vast desert landscape as it's one of the better National Parks in California and is full of things you won't see anywhere else. Let me know what your favorite spot is in the comments below.