Yes, we carry tents, hiking boots, outerwear, kayaks and a lot of camouflage. Been there, shopped that, right?
But if you dive into our site a little further, you'll be amazed by the array of utter gems we've got in stock. (
Like a floating, inflatable cooler, for example.)
Impressive, aye? And if you thought
those
items were neat, wait until you see what else we've found for you... just in time to add to your fall shopping list!
1. For the home: Scented soy-blend candle

Nothing says "oh, hey, fall's here" like filling your home with the warm, welcoming scents of the season. Caramel pecan, cinnamon rolls, apple cinnamon... just fire up
this candle
(literally) and let its smell-good magic go to work. The scent game is
strong
with this one.
2. For the garage: Ceiling storage hoist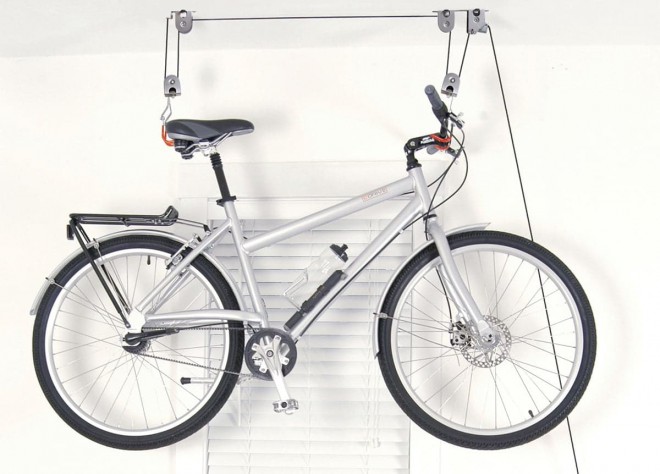 Things to do BEFORE the first snow storm hits and your garage is too full of stuff to actually park your car inside: Get said stuff out of the way.
We are BIG fans of
this already-top-rated storage hoist
, which uses an easy, auto-locking (read: it's not going to come crashing down on you out of nowhere) pulley system to store your bikes, boards and other bulky items up to 50 lb. off the ground and out of the way. (Oh, and it's only $14.95!)
It's also really cool to just pull a cord and watch your bike go floating up into the air. Even more magical is being able to pull your car into the garage and not have to worry about dinging your car door right into your handlebars... again.
3. For fall foliage hikes with Fido: Water/food bottle with dish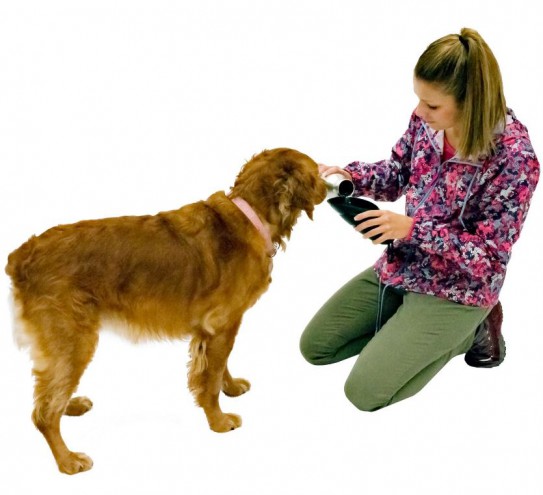 Collapsible food/water bowls are fun and all, but this option is so much more convenient. Before you leave the house to ooh and ahh over the changing leaves along the trail, load up
this stainless steel bottle
with food or water. Then pour your contents of choice into the handy lid-turned-dish at your first pit stop on the trail. Bonus: The carabiner on top makes it super easy to clip to your belt or pack straps.
4. For celebrating grilled-cheese-and-tomato-soup weather: Soup mug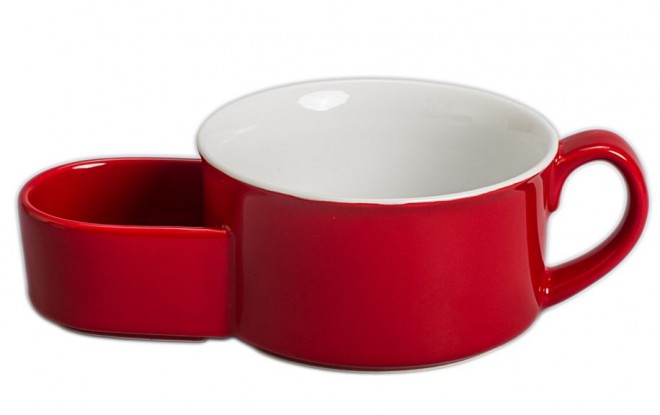 IT'S COMFORT FOOD SEASON! Ahem. (Also: Yay!) Whether you're a "soup and sandwich" or "soup and crackers" kind of person,
this mug
has your best interests at heart... including fewer dishes to wash, which is true love any way you look at it. Your carb of choice can tuck right in to the attached "cup" on the side, eliminating the need to use a plate. The uses for this mug are endless, really, once you get going. Chips and salsa, veggies and dip...
5. For warming up the coolest kid you know: Wearable sleeping bag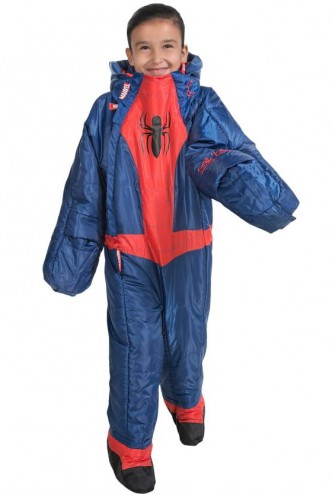 Superhero costumes are cool. But a superhero sleeping bag with arms, legs and insulation? That's the coolest.
This bag o' awesome
ups the warmth factor in temps above 45 degrees Fahrenheit, which makes it perfect for a Halloween costume if you're already planning that far ahead. (As kids who grew up having to trick or treat in coats that covered our costumes, we know the struggle is real.) And, because this bag is fairly lightweight, it makes for extra-epic lounge wear around the house.
Not to leave out the adults, there's also a version for the kid at heart... but it's going fast, so
get it while it's here
.
How about you guys? Have you found anything super-awesome while shopping Sierra Trading Post lately? Tell us all about it in the comments!