Waterproof rain jackets are a necessity for many outdoor activities. Staying dry on a hike, backpacking trip, run, bike ride or whatever, will make it much more enjoyable. There's more to rain jackets than you think. Check out these 5 things you probably didn't know about rain jackets.
1. You can bring an old rain jacket back to life.
I've heard people say that their rain jacket just isn't waterproof any more and they are going to replace it. Hold on, jackets have a DWR (durable water repellent) coating that was applied to the fabric at the factory. Over time that will break down and water won't bead up and roll off of the fabric in the same way it did when it was new.
Relax. You can easily reapply a DWR coating to your waterproof jackets with a simple wash with
Nikwax wash-in waterproofing
. Here's a video for more help:
Waterproofing your jacket
.
2. Breathabilty could be more important that waterproofness
- You want to stay dry on your hike you so pick a jacket with the highest waterproof rating. A few miles in, and your body starts overheating. You're drenched from sweat. This happens all the time. Avoid this by also considering how breathable a rain jacket is. That is, how much moisture can work its way away from your body and out of the jacket. You should also consider jackets with features such as pit zips to help with overheating. Click here for more information:
Breathability ratings explained
.
3. Roll your rain jacket into one of its own pockets to make a small pillow.
Simply stuff the jacket into one of its own pockets then slide the zipper pocket closed (at least a little bit to make it hold). Even if you don't use it for a pillow, this is a great way to stow a rain jacket in your pack.
4. Use your rain jacket to keep your sleeping bag dry from tent condensation
. Nothing is worse than a sleeping bag soaked from rubbing up against a tent wall covered in condensation. Simply
pull your rain jacket
over the foot of your sleeping bag and you'll alleviate this common problem.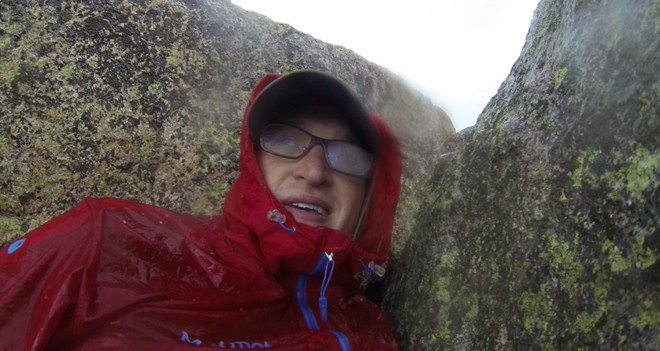 5. Not all 'waterproof' jackets are the same.
Did you know waterproof jackets are rated by their ability to keep water out? It's true, two jackets that are labeled waterproof could provide very different experiences in wet weather. Here's all you need to know about
waterproof ratings
.