Holiday travel has a bad rap. Airports are busier, the weather is more variable and, let's face it, tension just runs higher than other times of the year. But traveling over the holidays doesn't have to be so stressful. Whether you're taking a holiday vacation at a resort or heading home for the holidays, prepping, packing and dressing for low-maintenance travel makes any trip easier.
Prepping for Travel: Wise up
Take the time to research your holiday travel itinerary. If you have a flexible schedule, you can save money by flying on off-peak days or on the holiday itself. Traffic tends to be worse on the days right before and after holidays, so try to make a relaxing vacation out of your trip by extending the days that you'll be out of town. If you're looking to spend the holidays at a tropical resort, spend some time researching all-inclusive resort deals and discounted holiday packages to get the most bang for your buck.
It's also worth it to map out alternative travel routes, keep track of the weather forecast in your current and holiday destinations, and stay on top of airline delays and flight statuses.
Packing for Travel: Gear up
Successfully packing just the basics is a skill worth perfecting. Packing light and organized is a must for no-fuss travel. When you're packing your bags, focus on packing versatile, layer-friendly wardrobe staples that can be worn more than once. If your destination is a cold one, consider packing a comfy, odor-resistant wool sweater and base layer that can be worn together or separately. Choosing one pair of pants that can be paired with all of your shirts is another way to maximize your packing space.
When you pack light, even with bulky cold-weather clothes, you can forgo checking a bag, skip the baggage claim wait and rule out the stress of lost bags. Most savvy airline travelers prefer a wheeled carry-on bag with organizing features that make packing and unpacking easy. Pair your carry-on with a small backpack,
messenger bag
or large purse so you can keep all of your daily essentials close at hand.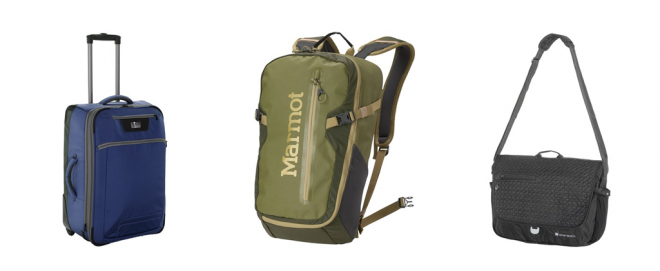 Check out the Sierra Trading Post
luggage and travel guide
for more in-depth information on choosing the best luggage for you and your travel profile.
Dressing for Travel: Layer up
Dressing for travel is like dressing for a full day of hiking — you've got to master your own personal layering system. If you're lucky enough to be leaving behind snow and cold for a tropical destination or beach resort, you'll need to layer a sweater or cardigan over a tank top or T-shirt for all-climate comfort. Layering a merino wool T-shirt and mid-weight pullover is a great all-climate layering option for men, and women can try layering leggings under a skirt or dress for cold-weather comfort, then shed the leggings once they arrive in the tropical warmth.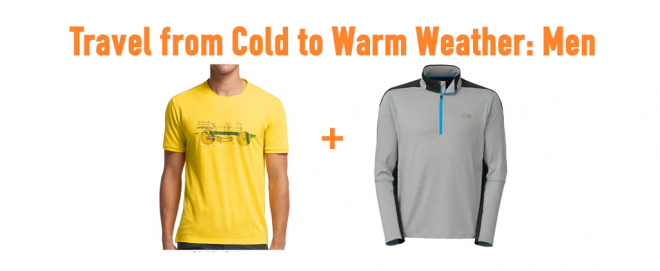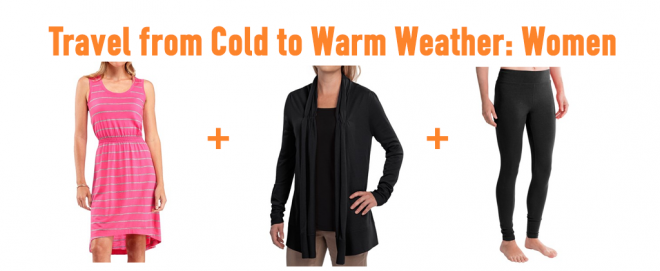 Anything made of merino wool is bound to be the perfect thing to wear while traveling as well as during explorations of your final destination. Merino wool base layers, dresses, T-shirts, sweaters and socks make the best travel companions thanks to their natural temperature-regulating, odor-resistant and breathable properties.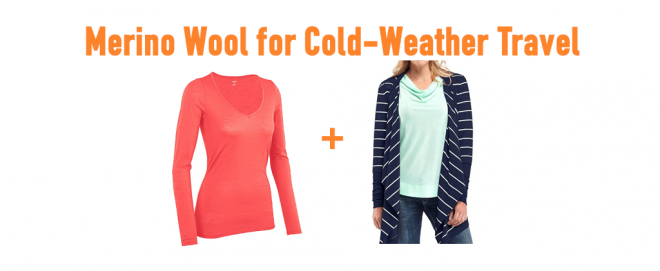 Make Smart Travel a Habit
Researching travel, choosing the best luggage, packing light and layering for versatile comfort are all ways to make any trip easier, whether it's over the holidays or not. The holiday season is the best time to start putting your efficient travel habits in place, and if you start now, you're certain to have many stress-free trips ahead of you.
*Title image photo by Hernán Piñera. This photo was modified.