My favorite belt is from
Bison Designs
. I bought it at Sierra Trading Post years ago. (Where else, right?)
Bison Designs long has been part of our offerings at Sierra. The Longmont, Colo.-based company is, in fact, just down the road from our Wyoming headquarters.
I'm really no fan of belts, generally. They always seem so practical and yet just too stiff for my sporty casual looks. Bison Designs' belts are simple, really. Their nylon climbing webbing and plastic (yet sturdy) buckle make it highly adjustable for different pants and shorts. (Jeans, after all, are thicker than chinos.)
Bison Designs, for all its simplicity, does offer "fancier" belts on the sporty casual spectrum. By which I mean they have metal buckles. Hey, that is fancy in our work environment. So casual is our environment that even though paracord should never be necessary, some of us rock these paracord bracelets daily.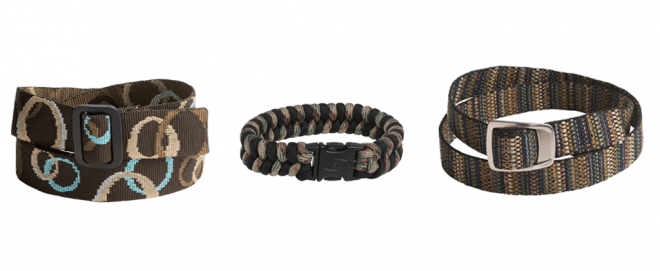 My orange
Bison Designs
belt, it's worth mentioning, is also TSA-compatible. I travel quite a bit, so having a belt that's sporty and doesn't require removal while passing through the security checkpoint at Denver International Airport is a bonus. It's one less thing to annoy the people behind me, and the people with the power to delay my arrival at my gate.
Of course, we always have an amazing price on Bison Designs product, but maybe, just maybe, you'd like to try your luck at winning something made by Bison Designs on us. Here's how:
a Rafflecopter giveaway