Can you feel it? The crisp air, darker days, yellowing leaves... fall has entered the building, and we couldn't be happier. This season that's so often associated with snuggling up is also a perfect time for getting out. Keep on exploring with these 10 fall bucket list items.
1. Go Camping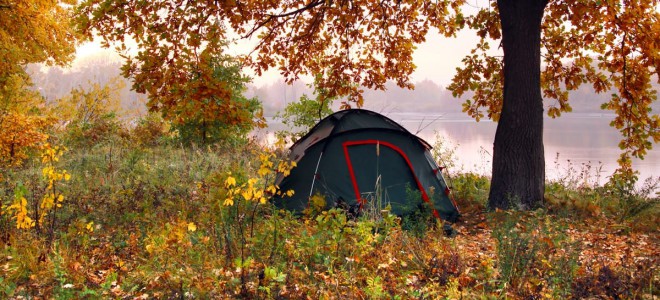 Fall is a beautiful time of year to pitch a tent. While temperatures will dip more than they do in the summer, a lack of snow saves you from the love-hate relationship you might have with winter camping. With
the right preparation
, you can extend your camping season throughout those few magical fall months.
2. Hit the Trails
You know that earthy scent of pine needles crushed into dirt trails? This unpackageable aroma is at its strongest in the fall. So grab your mountain bike or hiking boots and enjoy it. Autumn outdoor exploring is the best because trails are less crowded, temperatures are more forgiving, and THOSE LEAVES... need I say more?
3. Bag a Few More Peaks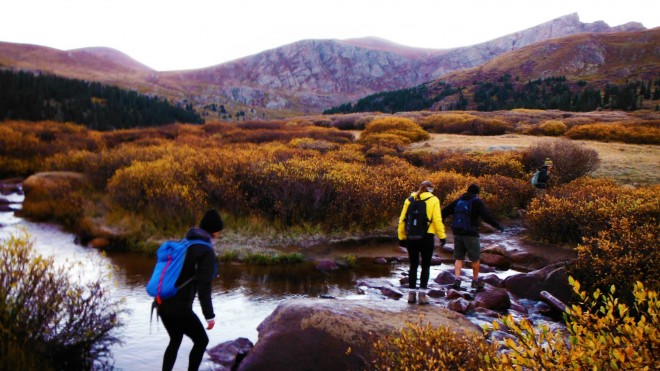 If you live in an area where summit hikes are plentiful, don't let the changing seasons deter you from bagging a few more peaks. September is still prime
14er
climbing time. Just be sure to check the weather and conditions of the hike you are planning to do before taking off.
4. Find Fall Colors
That window of time between green leaves and naked trees is what makes fall so irresistable. Find the best hikes or drives in your area for viewing the changing colors. Whether your looking for aspens out west, maples in the east or something in between, this is a fall bucket list must.
5. Indulge in Comfort Food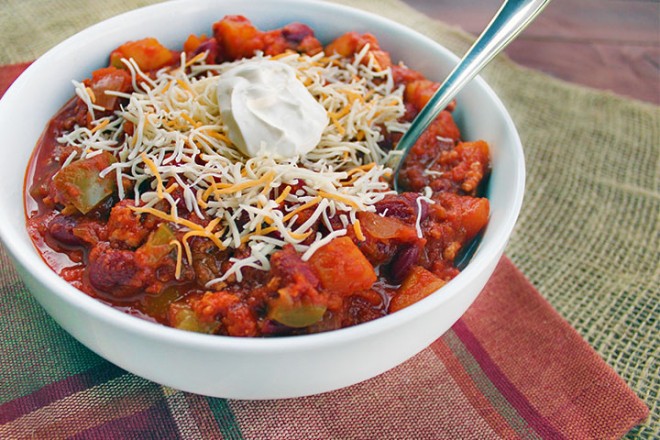 Fall is the time of year for hot meals and delicious desserts. Bust out that
Dutch oven
and start cooking! We have a delicious
pumpkin chili recipe
that is just right for the occasion. And for dessert, why not try one of these
easy-to-make mug cakes
?
6. Visit an Apple Farm or Pumpkin Patch
What is more fall than apple picking? Maybe the apple pie or caramel apples you'll make with the fruits of your labor. If you don't have any apple orchards nearby, head to a pumpkin patch to find the perfect blank canvas for a jack-o-lantern masterpiece.
7. Get Spooked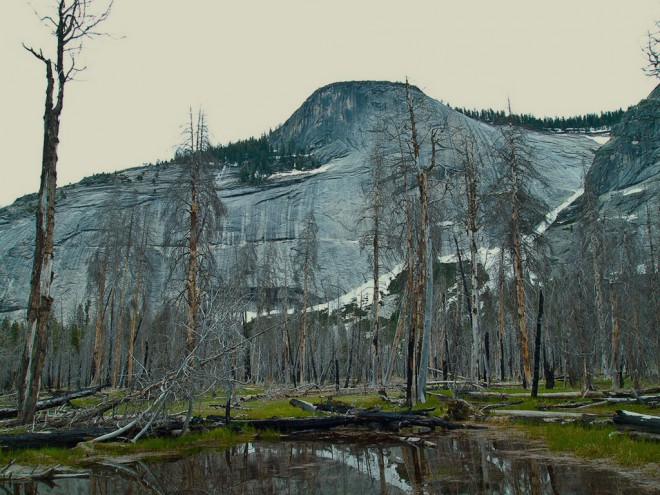 Fall wouldn't be complete without the fun fear factor that comes with Halloween. Visit a haunted house, watch a few scary movies, get lost in a haunted corn maze. Dig up some scary stories to tell the next time you're circled up around a campfire. We'll get you started with
these tales
about the most haunted national parks.
8. Have a Movie Day
We love getting outdoors just as much as you do, but some days are meant to be spent wrapped in a blanket on the couch. Cozy up in your
Cuddl Duds
and have a relaxing movie day. If you're craving the outdoors even on your day in, add some of
these outdoor adventure movies
to your lineup.
9. Enjoy a Hot Drink with an Amazing View
Hot drinks and fall can be summed up in three words: pumpkin spice latte. Why not combine this quintessential coffee drink with views of those amazing fall colors? Outdoor enthusiasts rejoice; we have a simple
pumpkin spice latte
recipe that can be made using your beloved camp stove.
10. Visit a National Park
National parks are most visited in the summer, but fall is one of the best seasons to spend in our nation's most breathtaking areas. Some national parks are actually more ideal to visit in the fall because the temperatures are less extreme. Don't let the end of summer cause your national parks tour to come to an end. Read up on some of our favorite parks and keep exploring!
5 Reasons Zion National Park Will Blow Your Mind
Escaping the Crowds at Acadia National Park
5 Must-See Spots in Death Valley
7 Things to See in Rocky Mountain National Park
5 Reasons Yosemite National Park Will Blow Your Mind
What else do you love to do in the fall? Let us know in the comments!