I just got back from a two-week trip to Central Italy, and I found the perfect travel jacket in this
Mountain Hardwear Butterlicious jacket
.
When I travel to Europe, I tend to wear dressier stuff, and I love that this jacket could be worn exploring town, going on quick hikes, and even wearing to a casual dinner on cool evenings. I love that the jacket has a feminine cut while retaining the technical aspects of apparel built for the outdoors.
And now that I am back home, I find that this jacket is also perfect for transitioning to fall to wear on the weekends, on the trail, or as a cover-up after yoga or the gym.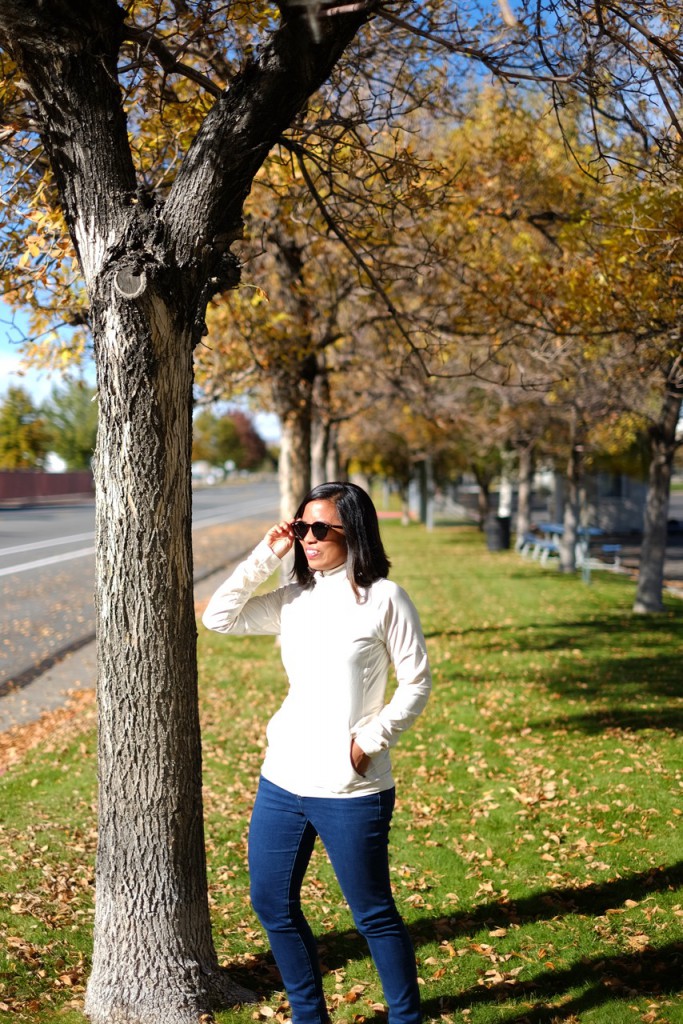 In my two-week trip, I was able to test out this jacket in the field and here are the things that I find gush-worthy.
1. Buttery Soft
The jacket is called "Butterlicious" for a reason. The fabric is very soft and is really comfortable to wear. But don't be deceived; this jacket works hard. It is made of wicking, breathable fabric which makes sweat evaporate quickly instead of allowing it to build up. In contrast, cotton sweatshirts, for example, absorb and retain moisture. This means that by wearing something that wicks, you're able to stay comfortable and warm when you need to be.
2. Lightweight & Packable
The jacket is incredibly lightweight, which makes it packable to fit in my suitcase for travel or in my day pack for a hike. It also appears to be well made; it held up pretty well in the two weeks I was traveling, and I have no reservations that I will be taking many trips with this jacket.
3. Zippers!
I love zippers in jackets, and I like that the front-zip design allows me to regulate temperature in changing conditions. The zipper goes all the way up the neck, which comes in really handy when trying to keep that early morning or evening chill out. The jacket also has two side-zip pockets, which is really useful for storing my phone, some small bills, train tickets, and such.
4. Fitted & Flattering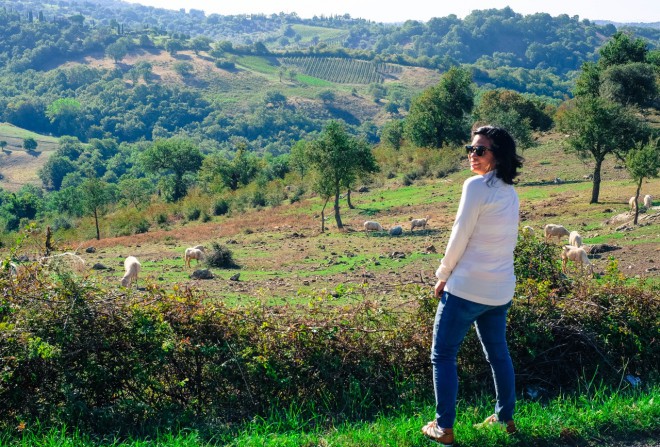 This jacket has a feminine silhouette which is something I tend to look for in athleisure apparel. I like that
Mountain Hardwear
was able to blend some feminine qualities, like the ruched back, which makes the jacket somewhat dressier than your typical jacket. I've worn this jacket on the trail, exploring some ancient ruins, and even over a little black dress for a casual dinner.
5. Long
I have a petite frame, so the jacket is a little longer than usual. Some might find this awkward, but I actually like that it does because it provides more coverage.
On the downside, the jacket does have long arms for my petite frame, but it doesn't bother me as much since I just fold the sleeves inwards to the right length.
Overall, I find
this jacket
very versatile for both traveling and for outdoor activities. It is a great value for the price considering where and how I will wear the jacket.
*Photos courtesy Trish Sebastian.