It's a balancing act. I realize this. But it's also a great core workout. I realize this the next day. Setting up my
Gibbon Slackline
between two trees was easy. Staying on it, not as much. It's part of the fun and part of the challenge, and I soon was able to maintain my balance from point A to point B.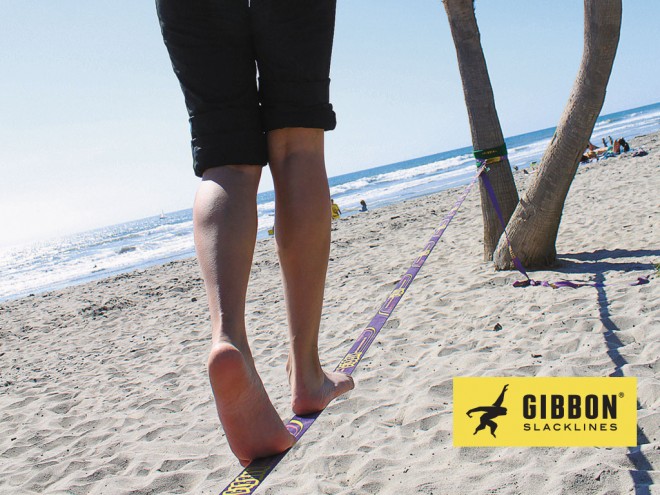 Started by a group of climbers looking to kill some time, Gibbon's slacklines are more popular than ever on college campuses. We like the idea of bringing one along on family camping trips. (It's great for kids 5 and older.) It's a fantastic way to keep the kids busy and challenge adults' agility and balance, too. Strong webbing and smooth ratcheting means years of fun, exercise and entertainment for a minimal investment.
The goal is, of course, to walk the length of the slackline without falling off. Soon, you'll (theoretically) escalate to tricks. If balance is your jam, this is a great piece to have in your collection of camp and backyard barbecue games. Fun, really, for all ages.
Check out our favorite product from Gibbon Slacklines.
Hot Products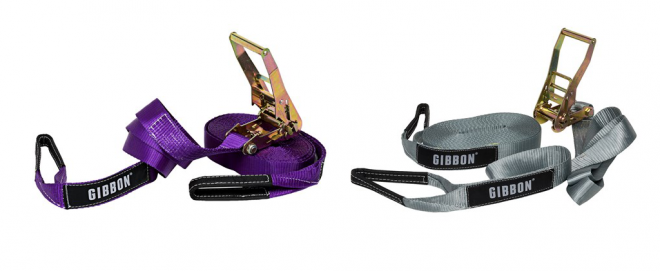 1.
Gibbon Slacklines Playline Slackline
, 40 feet long and 2 inches wide.
2.
Gibbon Slacklines Baseline Slackline
, 49 feet long, it's also 2 inches wide.
Of course, we always have an
Gibbon Slackline product
, but maybe, just maybe, you'd like to try your luck at winning a slackline from us. Here's how:
a Rafflecopter giveaway