Graduation is always worth celebrating. If you're looking to get a gift for the grad you're proud to have in your life, you've come to the right place. We've got a variety of graduation gift ideas sure to put a smile on any recent grad's face.
1. Luggage
Luggage, backpacks and bags of any sort always seem to be appropriate for grads. Whether they need a nice suitcase to haul to college or a messenger bag to aid the office commute, you can't go wrong with travel accessories. We've broken this down into a few more concrete ideas.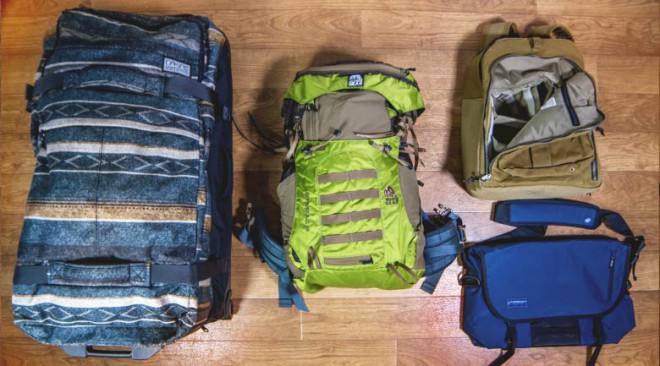 Luggage Gift Ideas:
1.1:
Rolling Suitcase
Pictured: DaKine Split Roller Suitcase - Large, $129.95 (compare at $210)
1.2:
Duffel Bag
1.3:
Backpacking or Hiking Pack
Pictured: Granite Gear Leopard AC 58 Backpack, $159.95 (compare at $249.95)
1.4:
Carry-On Luggage
1.5:
Camera Bag
Pictured: Filson Canvas Camera Backpack, $229.95 (compare at $385)
1.6:
Laptop Bag
1.7:
Messenger Bag
Pictured: Timbuk2 Dashboard Laptop Messenger Bag - Medium, $69.95 (compare at $109)
1.8:
Ski or Snowboard Bag
2. A Trip
That gap between graduation and whatever's coming next is the perfect time to travel. Buying a flight or covering other travel expenses for your grad will help give them valuable life experiences. Send them off solo or go on a trip together; this could be the perfect opportunity to spend time with each other before those next big life stages. If an entire trip isn't in your budget, travel gear might be the way to go. Here are a some ideas.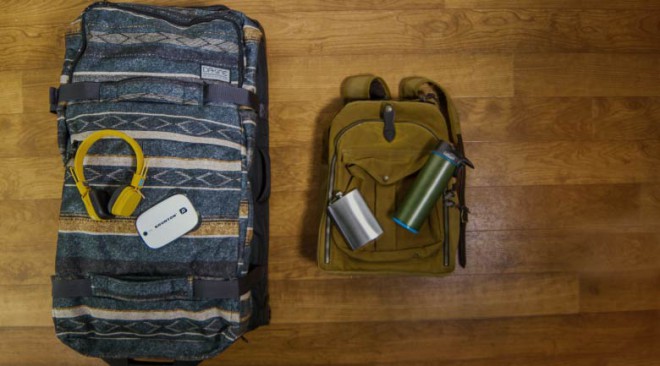 Travel Gear Gift Ideas:
2.1:
Luggage
Pictured: DaKine Split Roller Suitcase - Large, $129.95 (compare at $210)
2.2:
Travel Wallet
2.3:
Headphones
Pictured: Outdoor Tech Privates Wireless Headphones, $39.95 (compare at $79.95)
2.4:
Backpack
2.5:
Travel Mug
Pictured: CamelBak Forge Vacuum-Insulated Travel Mug, $14.95 (compare at $30)
2.6:
Travel Cubes
2.7:
Portable Charger
Pictured: Brunton Heavy Metal 5500 Power Pack Portable Charger, $23.88 (compare at $80)
2.8:
Toiletry Bag
3. Outdoor Gear
Maybe your grad would prefer to complete a thru-hike or tick a number of U.S. national parks off their list over traveling abroad. Help them gear up for a big adventure with outdoor gear. We have a few ideas for this type of graduation gift...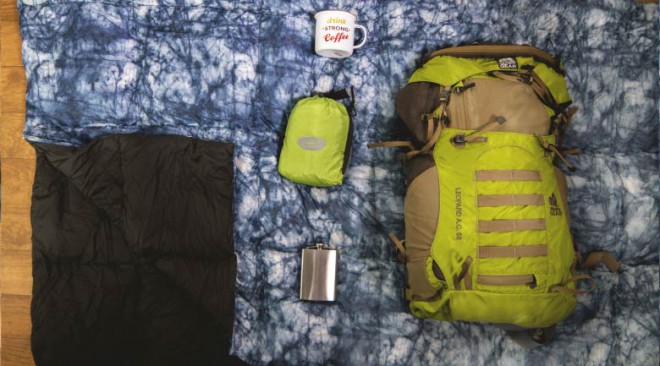 Outdoor Gear Gift Ideas:
3.1:
Sleeping Bag
- or a big down comforter that can be used outdoors.
Pictured: Burton X Big Agnes Shakedown Down Comforter - 600 Fill Power, $249.95 (compare at $366)
3.2:
Tent
3.3:
Camp Mug
Pictured: Core Bamboo Enamel-Coated Steel Mug, $5.50 (compare at $10)
3.4:
Camp Stove
3.5:
Hammock
Pictured: Texsport Rambler 2-Person Hammock, $24.95 (compare at $39.95)
3.6:
Backpacking Pack
Pictured: Granite Gear Leopard AC 58 Backpack, $159.95 (compare at $249.95)
3.7:
Sleeping Pad
3.8:
Flask
Pictured: Oggi Stainless Steel Hip Flask and Funnel, $8.95 (compare at $15)
4. A Camera
Phones make pretty good cameras, but for those post-grad trips and experiences, an actual camera can help take photos to the next level. Choose between DSLR, point-and-shoot, and GoPro cameras depending on how your grad likes to explore and what type of photos they are hoping to capture. A nice
camera bag
is the perfect complement to this graduation gift.
5. Money
Let's be honest. The one thing recent grads could always use is cash. This might sound impersonal, but whether this money is put toward a dream trip or buying milk at the grocery store, you know it will be put to good use. You can add a personal touch by including a sentimental card or a thoughtful note.