With days getting shorter and temperatures getting lower, it's becoming more tempting to spend evenings relaxing on the couch. And after a day spent exploring a snowy mountain or forest, why not treat yourself with some couch time? Slip into your
softest pajamas
, pop on your
coziest slippers
and throw that popcorn into the microwave: it's movie time.
We've compiled a list of some of our favorite movies to watch during the holidays or year-round.
Holiday Favorites
'Tis the season! These holiday classics will give you a dose of nostalgia as you settle in for a movie night.
1. Miracle on 34th Street (1994)
- The re-boot of this classic story that proves seeing isn't believing is available to stream on Netflix.*
2. White Christmas
- This movie, starring Bing Crosby, is a must-see classic that has it all: comedy, romance, singing, dancing. And, it's available to stream on Netflix.*
3. Scrooged
- This take on
A Christmas Carol
features Bill Murray as Ebenezer Scrooge. Need I say more? It's available to stream on Netflix.*
4. A Christmas Story
- This tale of a boy who desperately wants a Red Ryder BB gun for Christmas reminds you of the excitement, anxiety and magic you felt as a child during the holidays. It's available to rent through Amazon and YouTube.
5. National Lampoon's Christmas Vacation
- No holiday season is complete without watching Chevy Chase eagerly fumble through a not-so-perfect Christmas. This movie is available to rent through Amazon and YouTube.
Outdoor Documentaries
Can't get enough of the outdoors? We hear ya. Try one of these documentaries to inspire your next adventure.
6. Valley Uprising
- This visually striking documentary goes through several eras of rock climbing, telling the tale of how this sport evolved in Yosemite National Park. This is a fascinating documentary even for those who know nothing about climbing. You can stream it on Netflix.*
7. Mile... Mile & a Half
- Featuring a group of friends who decide to thru-hike the 211 mile John Muir Trail while capturing its beauty along the way, this documentary is sure to bring out the wanderlust in you. Better invest in a solid pair of
hiking boots
before watching this film. It's available to stream on Netflix.*
8. Jumbo Wild
- This short documentary dives into the controversy of developing British Columbia's Jumbo Valley into a ski resort. Looking at all sides of the issue and sprinkling in gorgeous shots of backcountry skiing, this documentary is sure to enthrall skiers and nature enthusiasts alike. It's available to stream on Netflix.*
9. The Epic of Everest
- Mt. Everest is the epitome of adventure, and this documentary is the official record of George Mallory and Andrew Irvine's attempt to reach the top in 1924. Footage from the original documentary went through digital restoration in 2013. This classic account of exploration is available to stream on Netflix.*
10. Trail Angels
- The perfect combination of holiday spirit and outdoor adventure, this documentary highlights the individuals who help thru-hikers complete their journey along the Appalachian Trail. You can rent it through Amazon.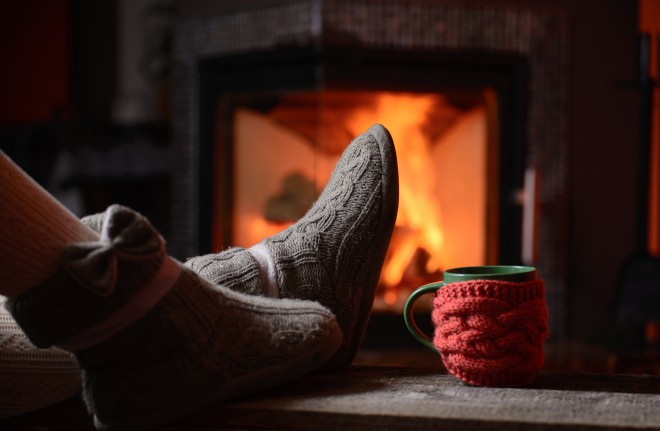 Box Office Series
Sometimes winter weather calls for an entire day to be spent avoiding cold or treacherous weather. Whether cozied up in a cabin or your living room, these series will entertain you for hours.
11. Harry Potter
- You might never receive your letter to Hogwarts, but you can experience the magical world of wizardry through the eyes of Harry Potter. Don't own the series? Rent all eight movies through Amazon streaming.
12. Pirates of the Caribbean
- Maybe you prefer pirates to wizards. In this case, join Johnny Depp on the high seas for some good fun and adventure. You can stream the first movie on Netflix* or rent all four through Amazon streaming.
13. Star Wars
- Get lost in a galaxy far far away. If you want to rent this classic saga of Sith Lords and Jedi Knights, you'll need to head to your local video rental store. All seven movies can be purchased for streaming online, but they aren't available for rent. Remember the correct order, my friends: four, five, six, one, two, three, seven.
14. Indiana Jones
- Can't get enough Harrison Ford? Fast-paced adventure and quick-witted humor await in the world of Indiana Jones. All three original movies, plus 2008's release starring Shia LaBeouf, are available to rent through Amazon streaming.
15. Lord of the Rings
- An epic adventure, an unlikely hero and a beautiful world unlike any we've ever seen combine to form one of the greatest trilogies of all time. All three Lord of the Rings movies, plus The Hobbit trilogy, are available to rent through Amazon streaming.
*Movies available for streaming as of November 2016. This is subject to change.