Packing cubes are a great tool for saving space and keeping your luggage organized. They hold a lot more than you might imagine. I don't have a lot of experience using them, so I consulted an expert: my mom, Joi Inbody. Joi has traveled to London, Paris, Madrid and Berlin. Her most recent trip was to Ecuador in January. Joi is now retired after working overseas in both Angola and Kazakhstan, but she's not finished traveling. Here's what Joi had to say about using packing cubes.
How did you get started with packing cubes?
I got started using packing cubes to organize carrying small (non-clothing) items in my
duffel bag
when I was traveling to work overseas.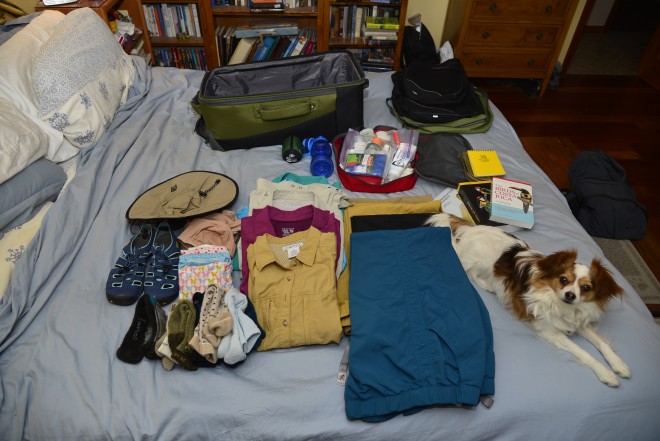 What made you switch over to using packing cubes?
When I realized how much easier it was to find things. I find them invaluable for trips that involve changing hotels frequently. I just take out the clothes I need for the next day and then put all but the cube with my toiletries back into the suitcase, which makes repacking for the next day very easy. And when I use packing cubes, I don't have to refold clothes constantly to keep them packed neatly.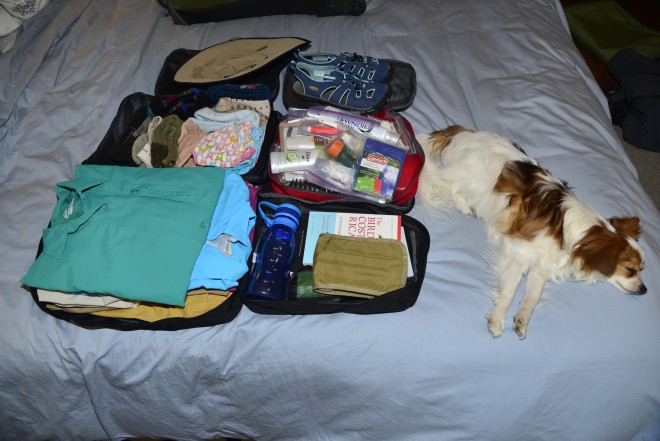 How do you use packing cubes today?
I use one medium size packing cube for toiletries and laundry supplies — that one is red, so it's easy to find it in the suitcase. Then I use a large black packing cube for shirts and pants, and I use another medium black packing cube for underwear and socks. I carry a large green packing cube — initially empty — and then use it for dirty clothes. I often use a medium size packing cube to carry field guides and have an empty medium size cube for purchased souvenirs.
My husband uses packing cubes, too. So when we travel together, we cross pack in each other's suitcases. We will put a complete change of clothes in a medium size cube and put it in the other person's suitcase. That way, if one suitcase gets delayed we both still have a change of clothes for the next day. When my husband and I have a space constraint and need to shrink down to just one suitcase, for example, using the
packing cubes
makes it easy to consolidate but hold our stuff separate!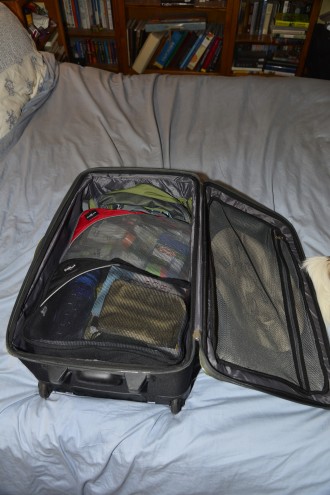 Does this give you ideas for your next trip? How do you use packing cubes for your travels? Let us know in the comments below!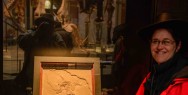 Special thanks to my mom, Joi Inbody, for her contributions to this post! Joi enjoys birding close to home and in exotic locales as well as hiking and photography. She "collects" Hieronymus Bosch paintings and Archaeopteryx fossils, which has involved visiting museums around the world. She lives with her husband and their pack of dogs in Cody, Wyo.