Congratulations. Or should we say conGRADulations? You're going to start adulting, so it's time to step up your job search game. The time is now to seek and accept job hunting and interview advice, and because we find working at Sierra Trading Post a great experience, we asked a few managers to tell us what they need to see in a job candidate to even consider making them part of our 1,000-member team.
1. Mind your spelling and grammar... even if you think your position won't require communication.
"Spelling/grammar on a resume plays a big factor in the decision making process," says hiring manager Kim Hildebrand in our returns department. That team of associates reviews every returned shoe, piece of apparel, and gear. Attention to detail is paramount in returns, and your resume proves your ability to be detailed.
2. Check yourself(ie) before you wreck yourself.
"I've decided to not call back a few applicants because of what I saw on Facebook," says David Dietel, hiring manager for retail planners. Fair or not fair, employers want to know something about your personal values. Social media is a fantastic way to show the very best hireable you during your job search.
3. Take an active part in the interview.
David Dietel also puts importance on the questions you ask your interviewers. "For me, it comes down to the questions asked at the interview," he says. "It's pretty amazing how many candidates have zero questions or meaningless ones ... (A good question) separates a person just looking for a job from a person who is clearly thinking about the career path and upward mobility."
As a hiring manager in social media, I second this. You have no questions? None? Really? You must not be very curious... and curious is exactly what we need in a new associate.
4. Do your research.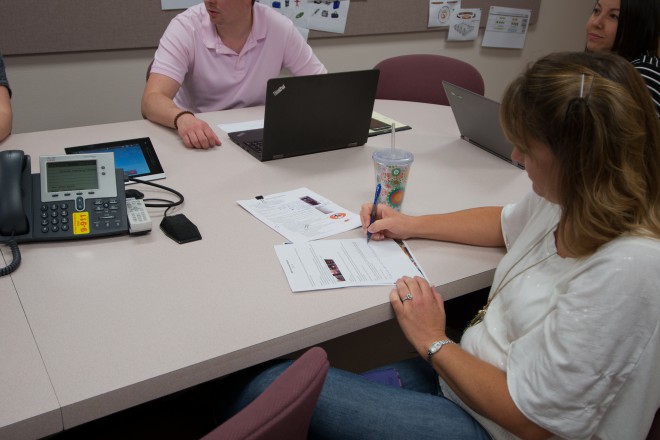 More than one hiring manager I queried echoed what Creative Services Director Travis Rolf had to say.
"It's very important to me that a person has done their research on (Sierra Trading Post). Not just from a history perspective, but from a creative perspective. I want to know that an applicant has seen the work they will be expected to create. I'm going to ask if they have seen our catalogs, or visited our website, or seen us on social media. And I will often ask what they think about our brand presentation and what sort of critiques they might offer. This line of questioning gives me an indication of their interest in Sierra Trading Post, and it gives them an opportunity to talk to me about the company as related to its marketing approach."
The job search starts with research. #EnoughSaid
5. A little confidence goes a long way.
"Since we deal in communication, I would suggest thinking about what you want to say in the interview beforehand," Customer Service Manager Liz Roberts says. "Because 'ummmmmm' doesn't do a lot to sell yourself! Be confident and well thought out in what you say in the interview." No, doi, right?
6. Consider your resume before ditching that part-time job.
The king of all things hiring has this to say about preparing for your job search.
"Think about how your work history looks on a resume early on," explains HR and Customer Service Director Bob Koehler. "Short term summer jobs are fine, but longer term commitments to a company always look good. Even part-time positions with longer time periods are better than spotty job histories."
New grads, re-read that last sentence and rejoice in it. Get a
meaningful
part-time job and wait those tables nights and weekends. (Those shifts make bank anyway.)
7. You have an opinion. Express it!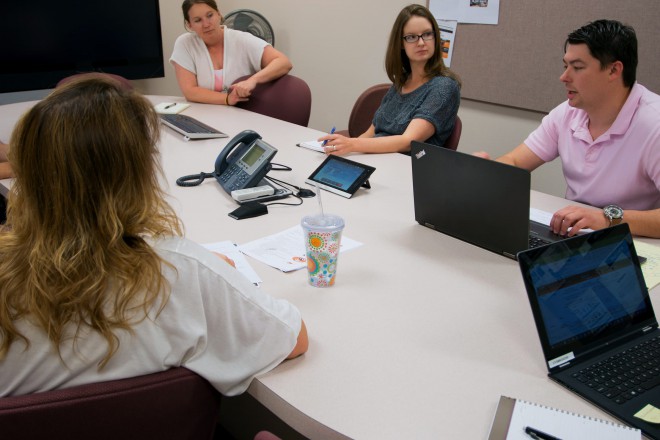 Retail Planning Manager Donna Urban tells us that she, too, wants your opinion in an interview.
"If you're applying for a job as a retail planner, make sure you
visit one of our stores
. Critique the store, have an opinion ... There is no wrong opinion, I want to know you have one, and I love to hear any ideas."
As a social media manager who hires, I second the motion. I love hearing applicants say they'd manage our social media differently and why. Our product is our brand, after all.
8. This one's worth repeating: Do your research
Doing your research was a consistent call out from our managers. Like we said, the job search begins with research! Web Marketing Manager Bert Adam hits the nail on the head.
"Do your research. Spend an hour
learning about the company
and another hour developing questions for the interviewer, learning about current trends related to the job you're applying for, defining who you see as competitors for Sierra Trading Post that are doing it well, and lastly try and learn who your interviewer(s) will be and figure out more about them using
LinkedIn
."
9. Don't spam hiring managers. Tailor your application.
Copy Department Manager Josh Reese wants to see an application specifically tailored to the position you're applying for.
"A great cover letter and resume combo speaks specifically to the open position and tells me why you're the best candidate," Reese says. "I get a lot of resume spam, so I like to see clear evidence that a candidate has carefully read the position description and has tailored their cover letter resume to the position."
Bottomline: avoid a generic, cookie-cutter approach, no matter how great a cookie you think you've created. #SweetTruths
10. Dress for Success.
We here at Sierra Trading Post love our work dress code:
Jeans
.
T-shirts
.
Dresses
.
Heels
.
Blazers
.
Slacks
.
Shorts
.
Chacos
. You dress the way you want, basically.
But hold up, interviewee!
Kelly Hemenover, catalog production designer, nails her pet peeve: "Look professional, not like you're going to school, but like you're applying for a job! Cut your hair, comb your hair, iron your shirt, pull up your pants and talk like you received an education. First impressions do matter." #TellItLikeItIs
11. Set up informational meetings before applying.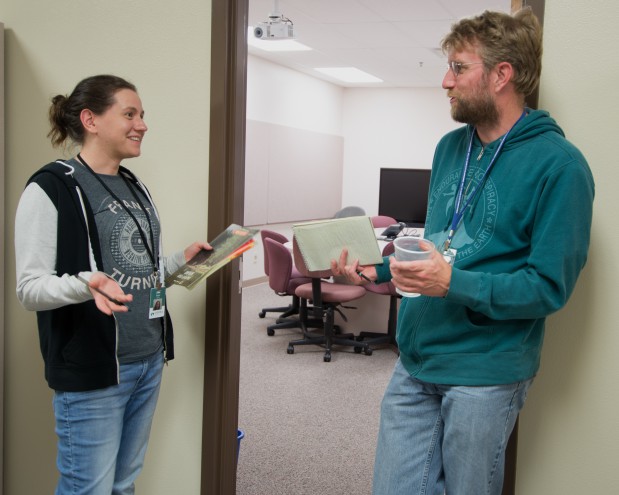 One last tip on the job search comes from Bob, our HR guy: Most HR groups are happy to set up a meeting with graduates to talk to them about their career path, what positions we have in our organizations and to meet potential candidates. Looking to find out which positions we have open?
Visit our career page
.
So there you have it. The path most of us took to secure a great future with Sierra Trading Post and our parent company, the TJX Companies. Our futures look so bright,
we gotta wear shades
, yo!
If you could have any job you wanted at Sierra Trading Post, which would it be? Why?