If your Mother's Day gift ideas feature a box of chocolates and a bouquet of flowers, I'm here to set the record straight.
While us outdoor moms do enjoy chocolate, we prefer it when it's properly melted over a campfire and sandwiched between a toasted marshmallow and honey graham cracker.
We like flowers, too, but would rather enjoy their beauty when they're growing in a meadow beside a trail rather than neatly packaged and purchased from a supermarket.
We're not going to complain about a box of chocolates or bouquet of flowers, and we'll always appreciate the love that goes into those gifts.
But, today I'm going to let you in on a little secret and tell you what we really want this year for a Mother's Day gift.
We want to wake up in a tent
to the sound of children snoring, cuddled up next to our partner knowing that the hard work of packing and planning a camping trip is worth the family memories that it creates.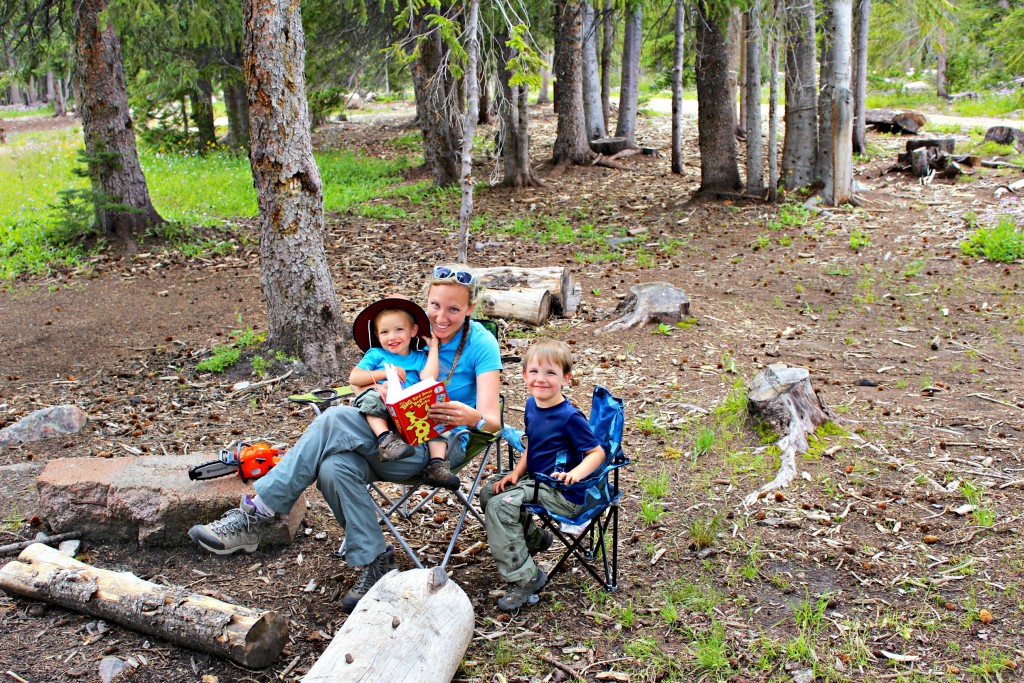 We want you to surprise us
with an appliance, but not a new vacuum. A new
backpacking stove
or
water filter
will do.
We want a hammock
large enough to accommodate the entire family so we can all relax together when we're camping.
We want friends and family
to offer to babysit our kids. But, not on a Friday night so we can go to a fancy restaurant. Instead, we want you to watch our kids on a Saturday morning so we can climb a mountain at the pace of a grownup, instead of a toddler.
We want you to buy us something cute
, but functional to wear on the trail. Maybe it's a new hat, headband or hiking skirt. We can get down and dirty (and stinky) with the best of them, but sometimes we just want to wear something pink.
We want a weekend away
to backpack with the girls. Sometimes we just want to talk about things like stretch marks, potty-training, and what wine pairs best with macaroni & cheese.
We want to lay in a dark field
and watch the stars move across the sky next to our adventure partner (kids optional).
We want you to clean out our car
. To quietly put to rest the sticks, rocks and pinecones that have been collecting dust in our trunks thanks to our preschoolers and their knack for discovering new treasures on the trail.
We want a family picture
. But not one where we're wearing matching clothes and carefully posed at a local park beneath an aspen tree. No, we want a picture of how our family really is. Dirty faces, sticky fingers and stained hiking clothes, big smiles and at the top of a mountain.
We want you to write us a note
and we want you to tell us about your favorite outdoor memory as a family. It'll mean the world to us.
But most of all
, we want to spend the entire day together as a family somewhere, anywhere. As long as it's outside.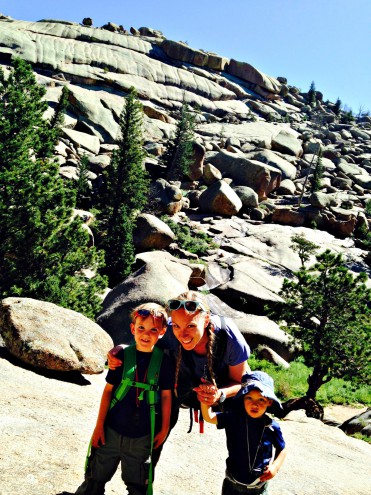 Now it's your turn. What Mother's Day gift do you want? How do you plan to celebrate?