Over the years, outdoor apparel and gear companies have invested a lot (or so it seems) in research and development to come up with products that adventurers and outdoor enthusiasts need to survive in the wild.
Being both an avid outdoors enthusiast and an intrepid traveler, there is much in outdoor apparel and gear technology that crosses over to meeting the demands of the traveling lot. Both require gear and apparel with the least amount of weight and the most efficiency in various climates.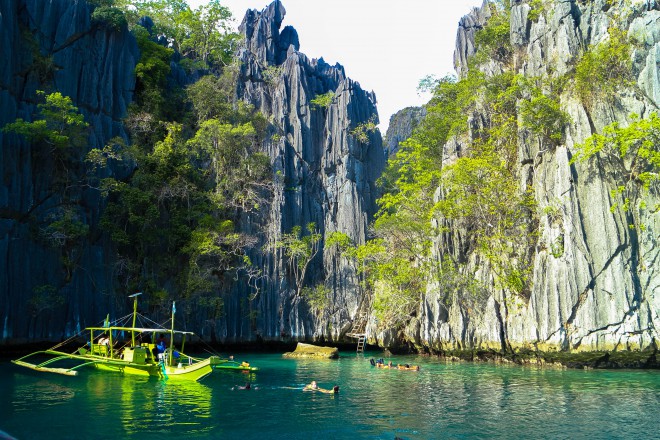 I just returned from a trip to Southeast Asia, and here are my best picks in outdoor gear for globetrotting comfortably in that part of the world.
1. A Good Backpack, at Least 35L
Used as a carry-on or even to carry everything for a two-week trip, a
sturdy backpack
not only facilitates a fast, hands-free way to get around airports, but it is also built to carry big amounts of stuff in the most efficient way possible. Especially when fit for your build, backpacks use hip and chest straps to distribute weight evenly so you don't end up with sore shoulders or a sore back as you're on the go. Also, outdoor packs are meant to withstand elements and rough conditions, so they can take a pretty good beating.
2. Sturdy Sandals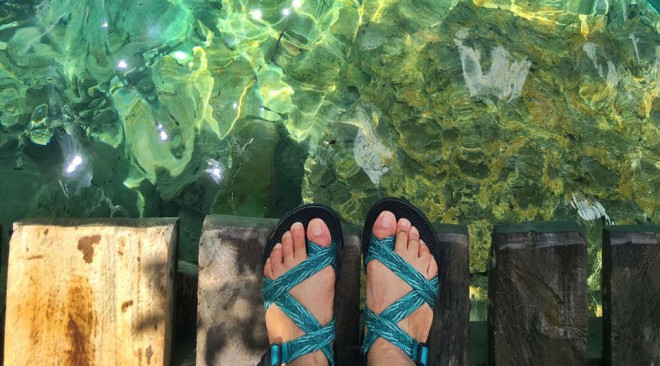 When it feels like summer most of the year, closed shoes might take the backseat to sandals. Flip-flops are great for lazy strolls on the beach, but
sturdy sandals
are better, especially when you have miles of exploring on foot and on various unpaved terrain or potential bursts of rain. I especially love
Chaco sandals
. After this trip, they have proven to be my go-to all-around travel sandal, be it for transit or for island hopping, and even for quick short hikes. They have surprisingly great arch support and sole grip that I am never going back to flip-flops again. Other great sport sandal brands include
Teva
and
Keen
.
3. Long Sleeve Hiking Shirts
When I showed up in a rain forest island in a
long-sleeve hiking shirt
, I got a lot of confused looks. Why would one wear long sleeves in the tropics? Hiking shirts are lightweight, breathable, quick-drying, and wrinkle-free, that's why. They also provide protection from mosquitoes and bugs who have made it their life goal to chomp away at you.
4. Hiking Pants
It might be counter-intuitive to wear anything but shorts in the heat and humidity of Southeast Asia, but pants that are built for the outdoors or for hiking are actually perfect for such conditions since they are lightweight, breathable, and quick drying. Some even provide
UPF protection
. Hiking pants that can
convert into capris or shorts
are also a good option. Ditch the jeans -- they are uncomfortable and heavy in the humidity!
5. Hydration Bottle
To be conscientious of the environment, pack your own
water bottle
. Yes, bottled water can easily be purchased for cheap in Asia, but all that plastic waste is not the best thing for a sustainable environment. Make sure that when you refill your bottle, though, you fill it with filtered potable water (or pack a
water treatment
system). Taps in some parts of Southeast Asia are not safe for drinking.
6. First Aid Kit
Outdoor enthusiasts know to pack a small
first aid kit
each time they venture out, and I tend to do the same when I travel. I like first aid kits built for the outdoors because they were meant to be carried in a pack, and therefore, built to be light and should contain just enough critical items to see you through an emergency. I also like packing a travel-size no-sting wound cleanser (like a Neosporin Neo To Go) which is not easily available overseas (although you will always find antiseptics at the pharmacies there, so don't worry about it if you forget to pack one).
7. Dry Sack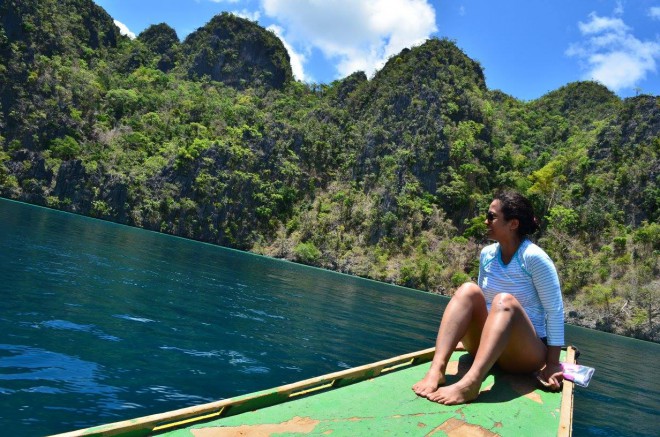 If beaches and islands of the Philippines, Thailand, Vietnam, and the like are in your itinerary, I would highly recommend bringing a
dry sack
. Boats in Asia for island hopping are usually small, and there is a high probability that your stuff will get wet while on board. Secure your vulnerable items like phones and cameras in a dry bag. You wouldn't want to lose all those digital memories would you?
8. Bug Spray
Bugs and mosquitoes are not only annoying, but they are also carriers of diseases. They thrive in warm and wet climates like those in Southeast Asia, so unfortunately, there could be instances where you would feel outnumbered. Bug spray or
insect repellent clothing
is pretty familiar ammo to hikers and campers. It is your preference if you want to use one with DEET or one without. I personally use a mosquito repellent with mostly natural ingredients (citronella oil being the main ingredient) and it works great. If, however, you have more planned that might have more exposure to more than just mosquitoes, DEET might be a better option for you.
*All photos courtesy Trish Sebastian.

Have you traveled to Southeast Asia? What would you add to the list?