Elk are fairly rare in the East, but that wasn't always the case. They were bouncing all over Appalachia until they were over hunted and their home became scarce with new settlements popping up all over. Nowadays the elk herd is slowly coming back, thanks to the National Park Service.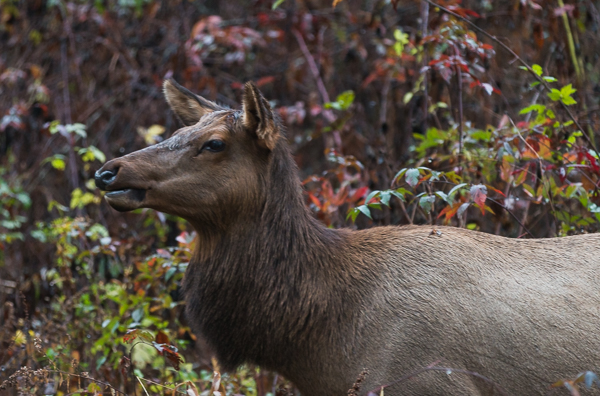 Elk are beautiful mammals that are very peaceful and very cool to see in person. When you see elk, you might also want to take their picture to help tell their story to others, which might in turn help protect the population. But where do you go to find elk on the East Coast?
Best Area to Find Elk in Great Smoky Mountains National Park
One of the most accessible places to see elk is in Cataloochee Valley of Great Smoky Mountains National Park. From I-40 in North Carolina, take exit #20 and then turn right onto Cove Creek Road. Once you're on Cove Creek Road, follow the signs for 11 miles to Cataloochee Valley where you'll be greeted by a big Great Smoky Mountains National Park sign. You'll be traveling up windy mountain roads, so it will take about 45 minutes to get there from the interstate.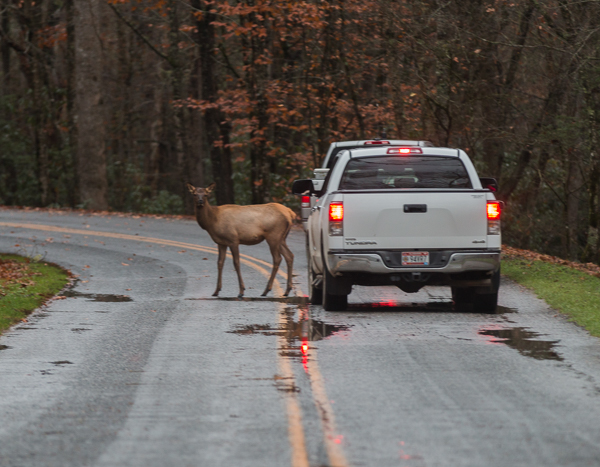 When you enter the park, follow the road and be on the lookout in the open fields. Usually elk are found in a big open field at the very back of the park. Depending on the herd's mood, they might be found in one of the open fields on either the right or left side of the road. Be vigilant and be prepared to stop for elk; they sometimes end up walking on the road.

Best Time of Day to Find Elk in Great Smoky Mountains National Park
You need to make sure you plan your visit to Cataloochee Valley at the right time to see the elk herd. They're usually out feeding right when the sun comes up or as the sun's setting. Sometimes they'll even be out in the afternoon on a cloudy, rainy, day. Lucky for you, all of these times are perfect for getting some stunning photos of elk. The gorgeous golden hour lighting of sunset and sunrise can give off amazing colors, and the wet, cloudy days really makes the elks' saturated fur stand out.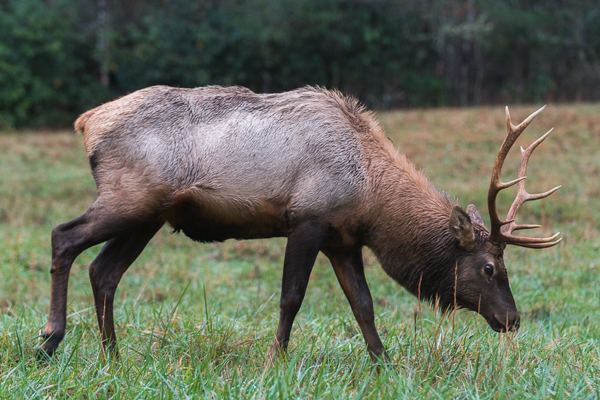 Camera Tips for Getting the Best Elk Shots
Whether you're new to photography or a seasoned vet looking to gain the upper hand, take these tips with you to get the best photos of the elk herd.
The Lens
Make sure you have a lens with a focal length of at least 200mm. It's illegal to approach elk within 50 yards, and you're going to need a telephoto lens to get those close up images. A 2x teleconverter is also great to have along or even a lens with a 400, 500, or 600mm focal length. Those last three lenses are awesome, but very expensive. If you only have a lens with a focal length of 200mm, don't sweat anything.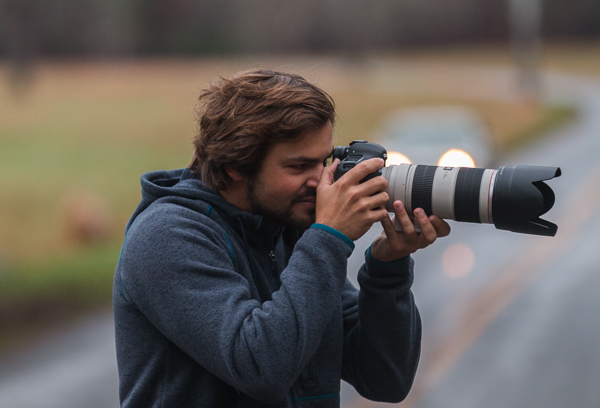 The Shutter Speed
As far as settings go, make sure your shutter speed doesn't fall below your focal length. That means if you're using a 400mm telephoto lens, you don't want your shutter speed to fall below 1/400. If it does, your images may not be as sharp as they could be.
The Aperture
Lenses with a wide open aperture are your best friend. Use that aperture to allow a lot of light into your camera so your shutter speed's fast and you'll be able to blur out the background. Getting a sharp image of the elk with your background blurred out is really going to make the elk stand out and create a stunning image.
The ISO
As always, keep your ISO as low as possible. You'll need to pump your ISO if it's a cloudy day, but do it sparingly.
This is what you'll need to have and keep in mind to get the best image quality possible of the elk herd. That's not to say that you can't get great photos on your phone, a point and shoot camera, or even a DSLR with a kit lens. Ultimately, you should go to Cataloochee Valley in Great Smoky Mountains National Park to see the elk herd and get some cool images, no matter what gear you have.
Photos courtesy Justin Fricke.