You're probably wondering what a picnic dinner is and that's OK. Not a lot of people have heard of it so I'm here to let you in on one of the best outdoor family activities of all time. I say 'of all time' because I think they are pretty awesome. Picnic dinners are a great way to not only get some outdoor time into your schedule but a great way to incorporate family time.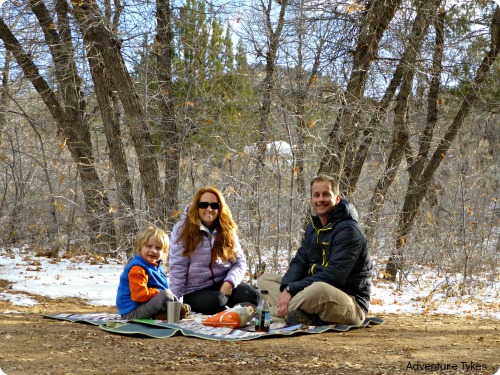 Here's what a picnic dinner is...
A picnic at dinnertime. HA! It's that easy!
Usually, when we think of picnics we think of lunch picnics or picnics for holidays, birthdays or celebrations. Change it up. Have a picnic dinner.
During the week dinnertime is usually the time families sit down together. Why not sit down together outside, enjoying some fresh air, great conversation and the sights and sounds of nature? It's also a great time to let your tykes run wild and get all their crazy energy out before bed.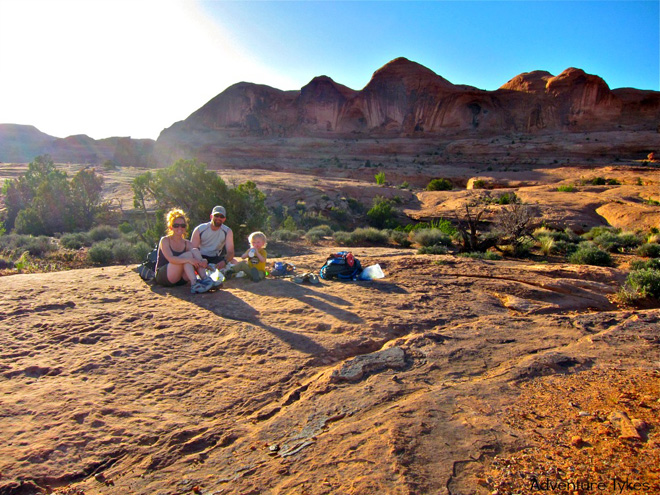 Instead of sitting around the dinner table take dinner outside. Head to the local park, go for a hike and have dinner trail side or visit a local pond or lake. A quick and easy locale is your own backyard. You don't even need a lot of gear. Grab a blanket (any blanket will do), stash your food in a bag, fill up some water bottles and head out the door. I will say that bubbles are always a fun addition.
If breakfast time is easier for your family to get together then have a picnic breakfast. Picnics are so awesome that you can have them anytime of day.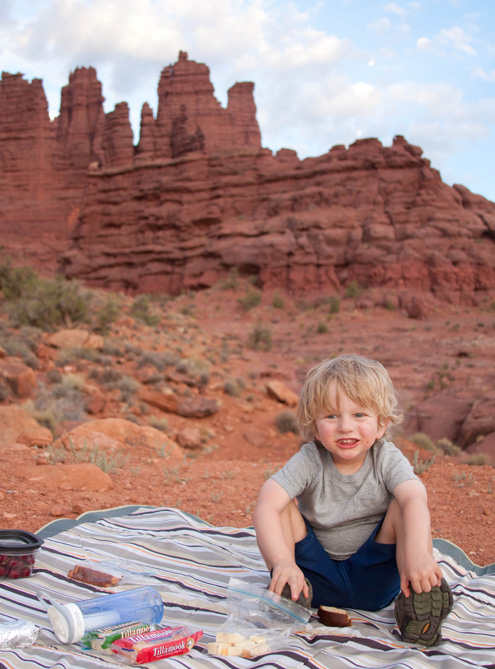 Here are some food ideas for dinner and breakfast picnics that are easy to make and not so messy.
Dinner:
sandwiches, bucket of chicken, hamburgers, sub sandwiches, pasta salad, pizza, or grab something that's easy to go. Your choices are endless.
Breakfast:
waffle sandwiches, breakfast sandwiches, breakfast burritos, bagels and cream cheese, fruit cups, yogurt and granola.
There you go! Now you know what a picnic dinner is.
So what do you think? Are you going to head out for a picnic dinner with your family?
*All photos courtesy Melissa Edge