The weather is getting warmer and schools are letting out for summer, it's time to load up your family and friends into the car to hit the open road. Whether you're traveling to the mountains, the ocean or a national park, you're sure to drive past some interesting tourist stops. Here are 5 unusual roadside attractions you might see out on the open road.
1. Carhenge -
This unique tourist trap located in Alliance, Nebraska, is a replica of England's Stonehenge. But instead of being made out of large rocks, Carhenge is made from vintage automobiles. It's definitely a unique place to visit.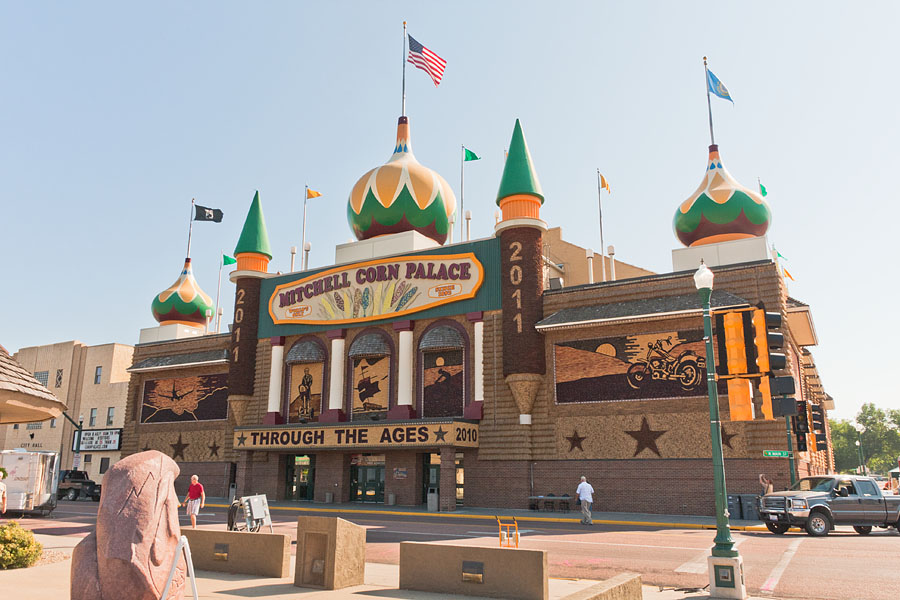 2. Corn Palace -
I'm not kidding, the world's only corn palace in located in South Dakota. Each year the palace is redecorated with 13 different shades of corn making fantastic murals. Maybe you can catch it on your way to Mount Rushmore.
3. The 40-Acre Rock -
Here's an outdoor attraction located in South Carolina. Pull out your hiking boots and explore this huge rock. Yep, that's it. It's a big rock. Nevermind that it's only 14 acres, not the 40 acres it's advertised as. While the actual rock may be underwhelming, we do appreciate the nature preserve that this rock is part of.
[embed]https://www.flickr.com/photos/eprater/9343609063/in/photolist-o3DchG-feErrZ-fas5dd-n931P-6GEbNE-6GA7gM[/embed]
Photo by Ethan Prater
4. World's Largest Ball of Twine -
If you drive far enough, you're likely to see a sign claiming the world's largest something. One of these crazy tourist stops is the World's Largest Ball of Twine in Cawker City, Kansas. The ball, weighing over 19,800 lbs and growing, was started by a farmer in 1953. Visit one of the local stores and they might give you a piece of twine to add to the ball.
5. Roswell UFO Museum -
Roswell, New Mexico is famous for being the spot where a flying saucer may or may not have crashed in 1947. No matter where you stand on the facts or the conspiracy theory, the UFO museum may sound like a fun tourist place to stop. I've done it... and I'll tell you, it's very underwhelming. The 'museum' leaves a lot to be desired for those who want to believe, but it's still kind of fun, given the history of the area.
I'm sure we've missed a bunch of the world's largest this or that. What is the most unusual roadside attraction you've stopped at?
* Carhenge photo by
Mike Tigas