Sure, winter has its merits: hot cocoa by the fire, snuggling up under lots of blankets, and great snowshoeing. But I have to admit, I miss the sunshine. I miss going to work when the sun is up, and when I leave the office, still having daylight. I miss not having to put on layers of outerwear just to walk my dog around the block. But rejoice my friends, because the days are finally getting longer, the snow is slowly melting, and birds are chirping all over the place.
What's this, you ask? Could it be? Spring is finally upon us again?! With the transition of seasons comes the transition of the closet. If you're anything like me, you have lots of clothes and probably don't want to buy too much to transition you into spring. Here are some of my tips to transition your style from winter to spring while staying stylish and casual without breaking the bank.
DO:
Layer!
Try layering a
blazer
with a
cardigan
or button-up sweater over a lighter t-shirt. (Below: Knit Stripe Jacket)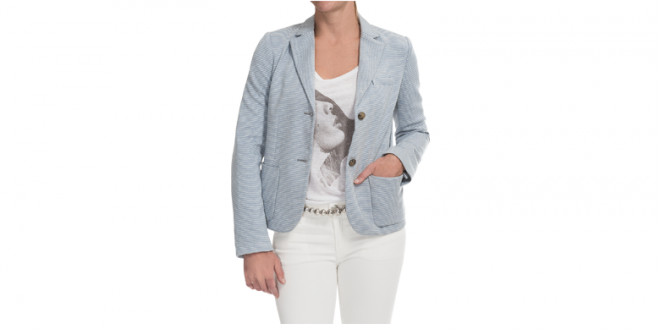 Pop a color!
While it's a little soon for full-out brights, adding a pop of color, like a bright
scarf
, can add a cheery touch to what might have otherwise been a bit of a dreary outfit. Plus, with so many
ways to tie a scarf
, your outfit choices are endless! Or try wearing a bright t-shirt under a drapey cardigan for a chic pop of color. (Below: prAna Tassel Scarf)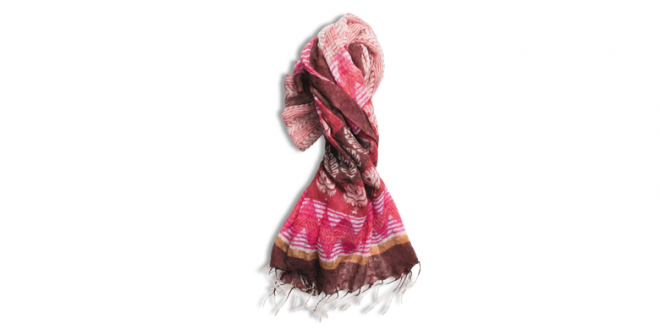 Accessorize!
Along with scarves, big
earrings
, long layered
necklaces
, and bright
bags
are a great way to add color and variety to your outfit without taking up a ton of space in your closet or emptying your wallet. (Below: Baggallini Tag-a-Long Shoulder Bag)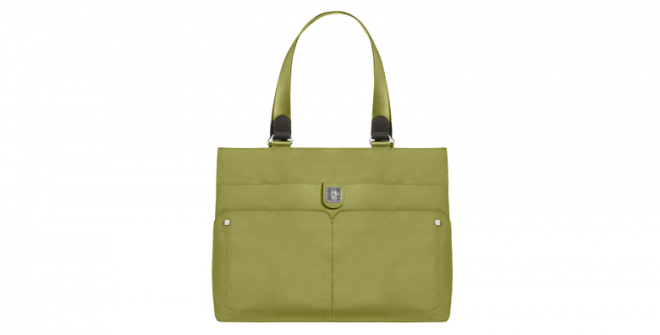 Consider changing up your hairstyle.
A trim, a few layers, or some well-placed highlights can really brighten your face. Feeling particularly adventurous? Go all out with a kicky new haircut! The great thing about hair - it always grows back!
Go with what you know!
Leggings
&
ankle boots
were really popular this fall and winter, and they're here to stay! Luckily they're are easy to style around, so dress them up or down with sweaters, scarves, t-shirts, blazers, and cardigans.
DON'T:
Break out the miniskirts, sundresses, etc just yet.
Spring is notorious for being rainy and windy. Don't risk being overly chilly, or having a potential wardrobe malfunction!
How are you planning to take your wardrobe from winter to spring? Let us know in the comments below!