A suitcase and a backpack are both great choices for packing, but one is likely better suited for your trip than the other. Seeing the pros and cons clearly laid out for each will help you figure out which is best for you. Suitcase vs. backpack: it's on!
Why Choose a Suitcase?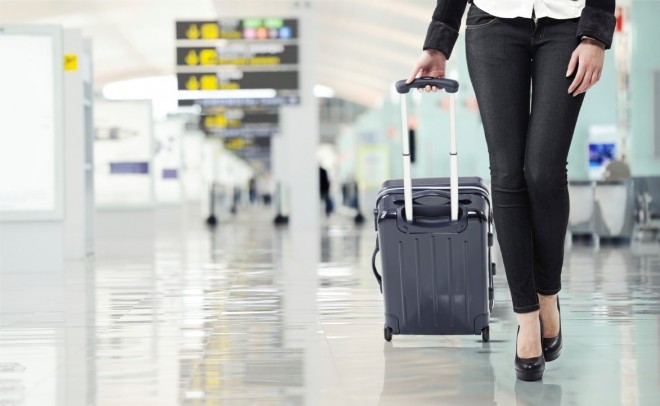 One big reason why you'd want to choose a suitcase for your travel is the easy access. The large, D-shaped opening of a suitcase lends itself to easy organization, packing and unpacking.
If you're traveling with fragile items or valuables, a suitcase is usually a better choice than a backpack. The durable exterior, rigid frame and lockable zippers offer security and protection during the rigors of bag-checking and airline travel. For the most protective and durable suitcase, choose a
hardside suitcase
like
Bric's Riccione suitcase
.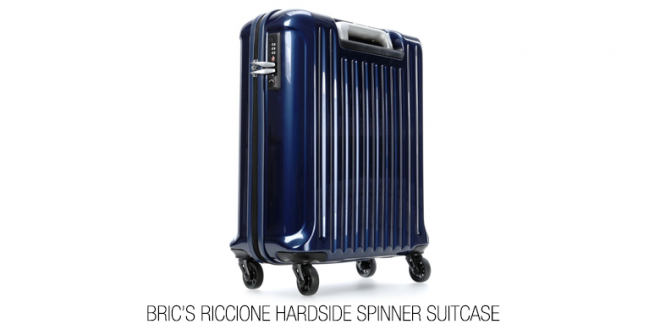 Another benefit of a suitcases vs. a backpack is that they come in a variety of sizes. You can choose the right suitcase size for your trip to make travel as easy as possible, and
carry-on suitcases
are always a favorite option for light packers and short trips. The
Bric's
Pronto and Riccione Hardside suitcase lines, for instance, have suitcase sizes ranging from 20° to 30°.
Travelers who plan on staying in one location tend to pack a suitcase. However, the more destinations you add to your trip, the more unwieldy a suitcase can become. That's when it's time to start considering a backpack.
Suitcase Pros:


Easy to organize


Easy to pack and access


Protects contents during travel and bag-check process


Allows you to carry a backpack, as well


Suitcase Cons:


Not hands free


Can be unwieldy when traveling on sidewalks and rough pavement


Fixed size (although expandable options are available)


Why Choose a Backpack?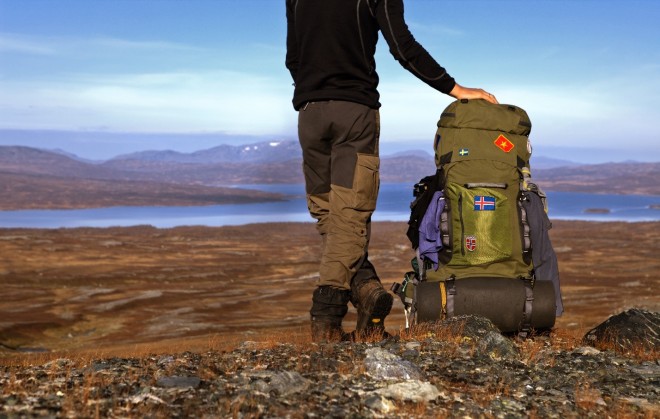 A spacious backpack with an adjustable harness system is a great choice for adventurous travelers because it enables comfortable,
hands-free carry
in any setting. Whether you're backpacking through Europe or doing a little island hopping in the Caribbean, you can easily navigate any location with a backpack.
The other major benefit of a backpack is its
versatility
. Some backpacks can cinch down to a small, carry-on size, as well as expand out and up to accommodate as much as you can stuff into it. Choose a mid-sized backpack like
Boreas Bolinas backpack
for adventurous extended-weekend vacations. A larger backpack like
Vaude's Astrum backpack
is perfect for a long trip of active exploring, but is too big to use as a carry-on.
One of the biggest downsides of traveling with a backpack is that you can only wear one! When you use a rolling suitcase, you can also wear a backpack. If you're traveling with one backpack, you will need to use either a
purse
or
messenger bag
if you want another hands-free bag during your travel. Another thing to keep in mind is that a backpack does not provide the security that a suitcase offers.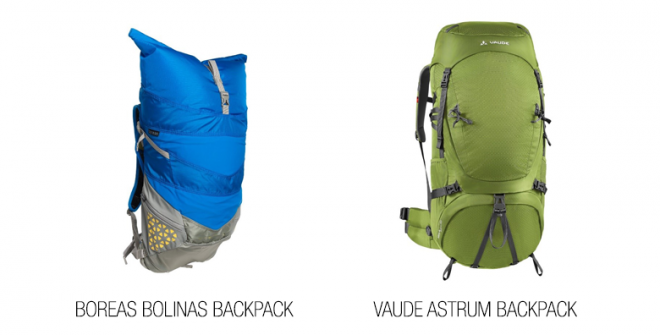 Backpack Pros:


Hands-free convenience


Very adjustable size


Comfortable, adjustable and easy carry in any setting


Versatility during travel and exploring


Backpack Cons:


Can be hard to organize and access items inside


Packed items not protected from impact or theft


You can only wear one!


Still can't decide? Consider a
Suitcase-Backpack
like
Eagle Creek's Doubleback Rolling Suitcase
.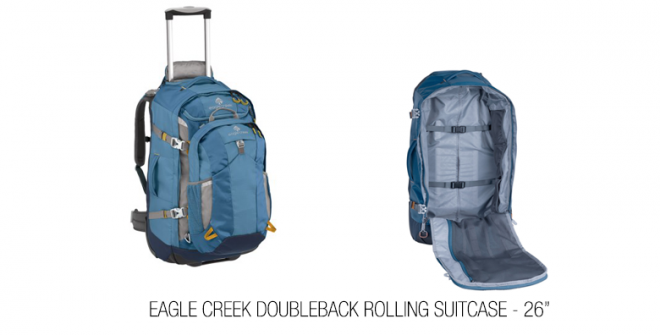 While I wouldn't recommend this versatile option for the mobile backpacker, it's perfect for the traveler who wants to keep her hands free when traveling through new cities or navigating a busy airport.
Want more in-depth information about choosing the right luggage for your trip? Check out our luggage and travel guide.