Maybe you've moved to a new city or part of the country or maybe you're looking to branch out into new outdoor activities; either way, you may be asking yourself how the heck to meet new adventure buddies. Fortunately, the internet makes finding like-minded individuals much easier these days. Below are three tips to meet new friends who like doing the same adventurous activities you enjoy.
JOIN A MEETUP
Using a site like Meetup.com is a great way to immediately be introduced to potential new friends in the activity of your choosing. Whether it's hiking, kayaking or birding, join a local meetup to connect with a group of people who can show you the ropes, whether a new-to-you activity or your in a new-to-you location. And if you're the first person who loves skateboarding and want to meet fellow boarders, create your own Meetup group for that sport and new friends will find you. If you build it, they will come, right?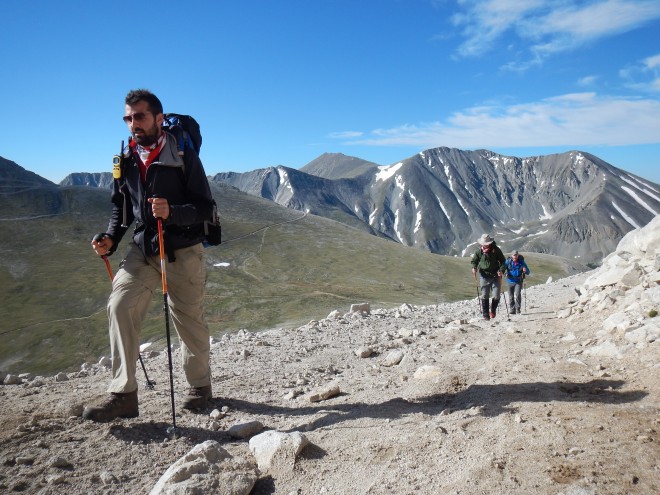 GET INVOLVED
Maybe you're an avid rock climber looking for a new climbing partner; join the local rock gym and register to lead climbing class you've been meaning to take. Runner looking for the local running community? Volunteer at an upcoming race to meet your future pacers or swing by a running store to find their weekly Run Club schedule. It's scary to sign up for or attend an event knowing you're going solo but immersing yourself in the community you want to be part of is a great way to dive in and make new friends.
TWEET YOUR HEART OUT
Start following tweeps who live in your area and tweet about activities you enjoy. It's best to use a hashtag search (eg., #Colorado or #backpacking) to find people talking about a specific geography or topic. Then, engage! Chances are that person has a network of local people they can introduce you to, formally or informally. Ask questions about best places for a trail run or their favorite local crag for bouldering and you just may score yourself an in-person invite!
As a gal who recently moved to a new city across the country, I'm employing these tactics to make friends in my new city who love the same adventurous endeavors I love. I've already seen trip details for a rafting trip and brewery bike ride be added to the 'Adventure Lovers' meet up group I joined and have connected with local runners on Twitter. Future adventure besties, I'm going to find you!
What tips to tricks have you employed to make new friends?