In ye olden days when I played sports in high school and college, we wore baggy shorts and giant, ill fitting, cotton sweatpants to run around the fields in and to work out in the gym. We might have well been defensive linemen, which I believe are giant football players, and yes, there were not a lot of positive words being thrown out about the attractiveness of our athletic gear.
I specifically remember the first year that sleek, black athletic shorts and pants came on the scene — a gal on our lacrosse team showed up in a pair of ¾ length, ploy-spandex blend, sleek, form-fitting athletic pants, which we now also know as yoga pants, instead of our old baggies, and she was like a gleaming comet on the field. A celebrity all of a sudden in her, gasp!, attractive workout gear.
So now, many years later, here we are surrounded by a bountiful mass of yoga and athletic clothing selections where every designer and celebrity seems to be coming out with a new athletic and yoga line. There is a reason for this.
These clothes, and specifically the PANTS, have morphed from being worn in only the workout rooms, sports fields and yoga studios, to becoming a vital component of every woman's and even every little girl's daily wardrobe.
Why are they so popular?
One: Comfort, Comfort, Comfort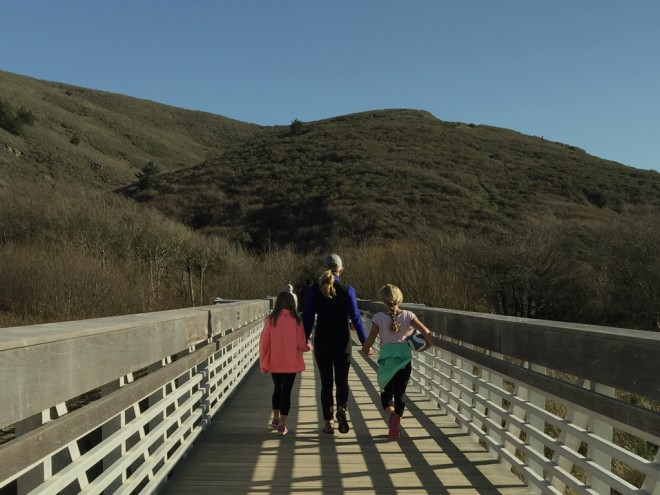 Sorry jeans. You've been booted out of line for more comfy, wearable pants that stretch and bend with everyday activities.
Two : Versatile & Multi-functional

This is huge. We can wear our yoga pants everywhere, all day long, even without changing —- from the gym to the beach to the store to lunch and even under skirts or with a tall pair of boots and big, cozy sweater.
Three: Can You Believe It, Attractive! —Not Your Old Baggy Sweatpants

The sleek fit looks good. Whether paired with a colorful sports bra for a workout or with a nice, oversized sweater for dinner out, they simply look good. Which in turn...
Four: Make us Feel Good — Healthy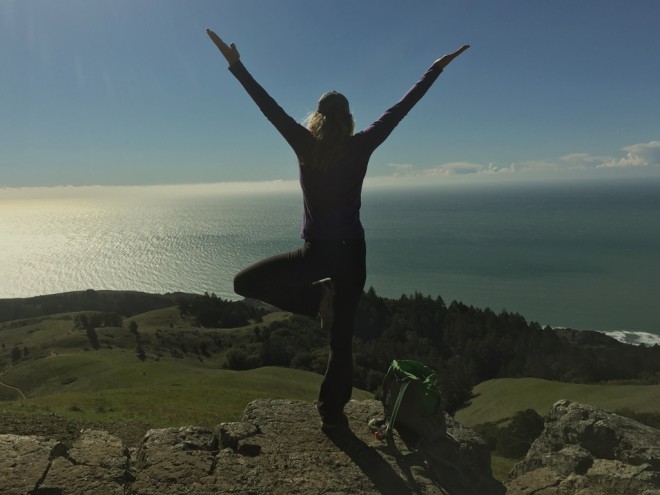 It's encouraging to show off our healthy bodies that we work so hard on both inside and out. And it's rewarding to feel good in our clothes.
Five: Huge Selection of Colors & Styles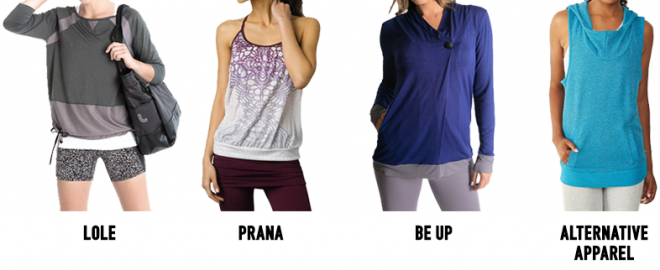 More and more brands are jumping on this yoga-pant-wagon and coming out with athletic and yoga clothing lines.
Lole
,
prAna
,
Be Up
and
Alternative Apparel
are just a few of the brands that specialize in this type of clothing. The array of colors and styles available is enormous and there is a fit that works somewhere for all body types.
So interestingly, there is apparently a word for this new trend - "Athleisure" - which does not roll off my tongue easily. So I'm not sure how I feel about this word. But I do LOVE the clothes — seriously love them — and
I genuinely worship the pants
.
And as the photos show, the same pair of black yoga pants can be worn in a whole variety of situations with completely different activities.
So goodbye old baggies and hello new, athleisure clothing... Welcome to my closet!

How do you feel about the athleisure trend? Let us know your thoughts in the comments!