You love the outdoors and you love your dog. It's simple to combine two of your favorite things, and we're here to make it even easier. Over the years, we've published a number of blog posts and YouTube videos to help you protect both your pup and the outdoors while exploring.
Take a look at these 10 resources for making the outdoors enjoyable for you and your pooch.
1. How to Help Your Dog Follow Leave No Trace Principles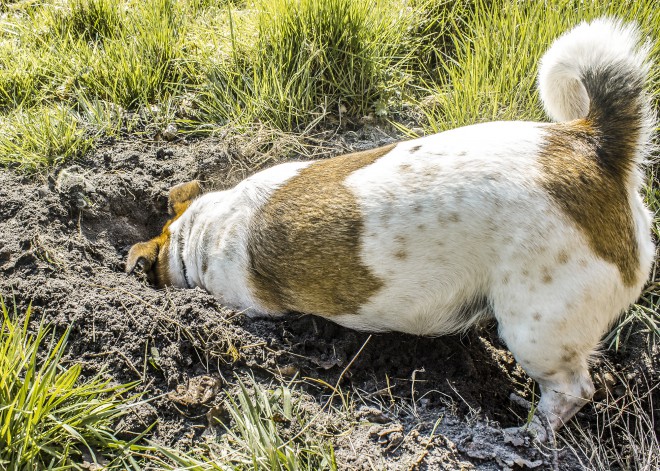 The leave no trace principles we work so diligently to follow can also be applied to your dog. From picking up waste to discouraging digging and other destructive habits, this guide will help you keep your favorite natural places pristine for you and your pup.
Read the full blog post.
2. Camping With Dogs: What You Need to Know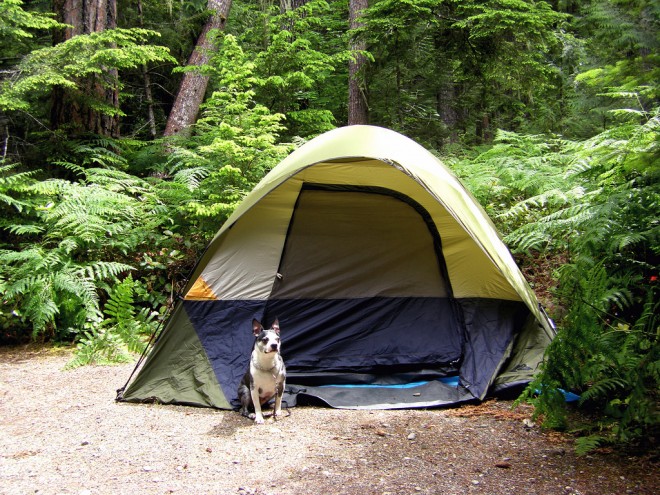 Camping is the perfect way to include your dog on those much needed nature retreats. While this may seem simple enough, making sure your pup is up for the trip and researching the area in which you'll be camping are important to ensure things go smoothly.
Read the full blog post.
3. Homemade Dog Treats - Cheesy Chicken Granola Bars
A well-behaved pup deserves some lovin' in the form of treats. Homemade dog treats are fun to make and help you keep track of what your furry friend is eating. These cheesy chicken granola bars (or grrr-nola bars) are actually quite tasty for both you and your pooch.
Watch the video above for the recipe.
4. 10 Dog Travel Necessities for a Safe and Happy Road Trip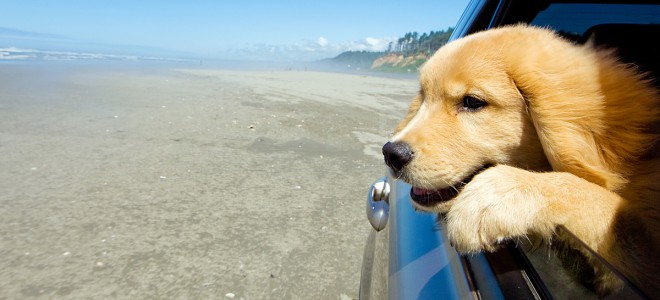 Sometimes adventure brings us farther than our local trails or dog park. When your pup joins you on an epic road trip, make things more comfortable for the both of you with these considerations. Using a car seat cover, bringing plenty of water and having up-to-date tags for your pooch are just a few things that will make your road trip that much better.
Read the full blog post.
5. Dog Hydration: What You Need to Know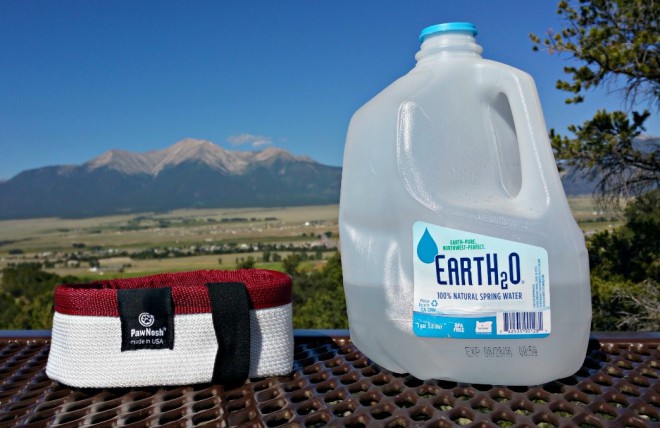 Staying hydrated is vital for everyone on the trail, including your dog. It can be hard to tell if your pup is drinking enough water or to make him drink more if you suspect he isn't. Learn how to keep your dog hydrated on the trail and how to identify signs of dehydration.
Read the full blog post.
6. Leash or No Leash? 9 Reasons to Consider Leash Laws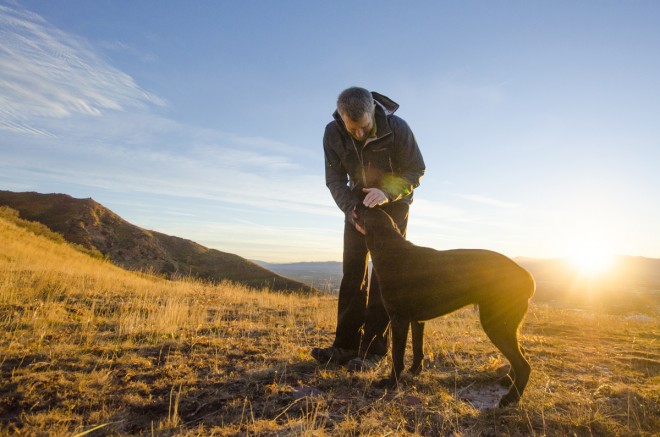 Leash or no leash? That is the question, and it's one that is often debated among dog owners. #TeamSierra blogger and pup parent Jessica Rhae Williams shares her thoughts on why trail dogs should stay on-leash.
Read the full blog post.
7. How to Camp with a Dog
Tent camping with your dog can be a great experience, and we have 6 tips to make it even better. From packing a dog bed and two different sized leashes to bringing plenty of food and water, these tips will help both you and your pooch have enjoyable camping trips.
Watch the video above for more tips.
8. SUP Dog: How to Start Paddle Boarding with Your Pup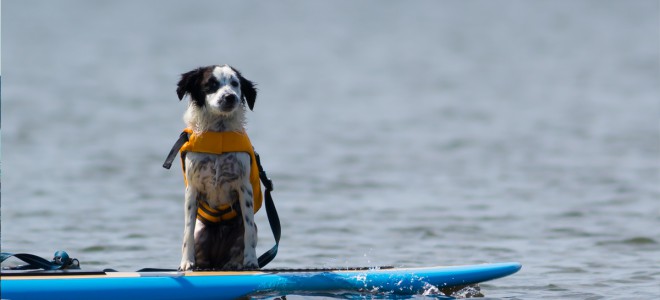 Getting out on the water is the perfect way to cool off on a hot summer day. Why not let your pup join in on the fun? If stand-up paddle boarding is something you love or would love to try, these tips will help you turn the sport into something you and your furry friend can enjoy together.
Read the full blog post.
9. How to Know Your Trail Dog Has Been Pushed too Far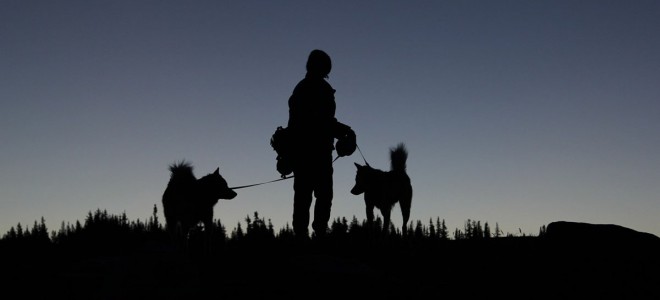 Dogs don't always let us know when they've had enough, so it's important to be able to see signs of exhaustion in your adventure dog. Get to know your dog's limits and learn five signs your pup has had enough hiking for the day.
Read the full blog post.
10. Can My Dog Get Altitude Sickness?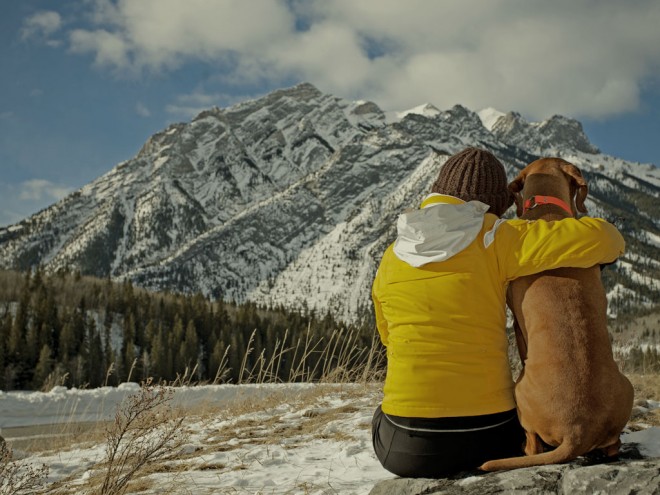 I won't leave you in suspense: yes, your dog can get altitude sickness! While it's not as common in dogs as it is in people, if your pup is exploring with you in an elevation of 8,000 feet or higher, altitude sickness is a possibility. Learn some of the signs so you can keep your pooch safe.
Read the full blog post.
How do you like to explore with your pup? Let us know in the comments!