We all know people (or are people) who are crazy about their dogs. Sometimes a gift for a friend's pup can bring just as much joy as a gift for that friend. If this is the case for some of your loved ones, you're in luck. Sierra Trading Post knows that dogs make for excellent trail buddies, so we have a variety of pet gear sure to please both dogs and people -- all at amazing prices.
Take a look at these 6 gift ideas for dog lovers.
1. Dog Toy Storage Bin
Harry Barker Eco Dog Toy Storage Bin

: $19.99; compare at $44.00

If the person on your gift list truly is a dog lover, chances are she has quite a few dog toys. This cute dog toy storage bin from Harry Barker will help keep all her pup's favorite things in one spot so playtime doesn't include find-the-toys time.
Shop all dog accessories
.
2. Travel Bowls
Petmate Silicone Travel Bowl Duo

: $12.99; c
ompare at $19.99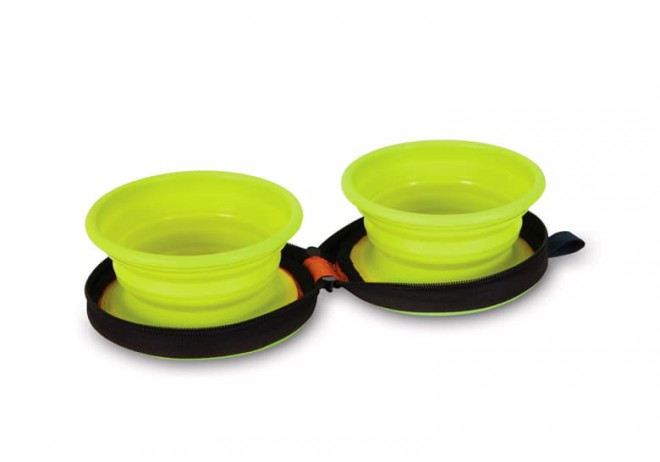 Your dog-loving friend likely hikes and travels with his pup, so a convenient way to take food and water on the go is essential. These silicone travel bowls from Petmate can be collapsed and packed into their own carrying case so food and water can be easily accessed anywhere. Bonus gift: The
Outward Hound Port-A-Bowl Dog Bowl
makes packing dog food simple.
Shop all dog bowls
.
3. Dog Bed
Kimlor Jumbo Round Dog Bed

: $49.99; compare at $89.99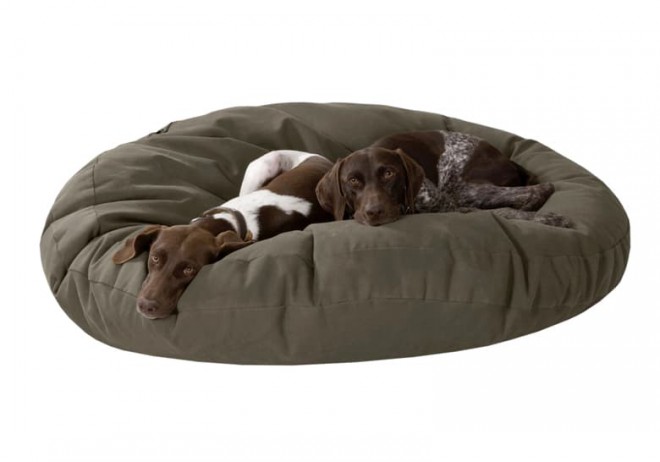 Dog beds can be just as important when it comes to a room's ambiance as a couch. Get your dog-loving friend a bed to fit her style and her dog's sleeping habits. This jumbo round dog bed from Kimlor is 50 inches in diameter and 3.5 inches tall, which gives your favorite dog ample snoozing space. Not sure which type of dog bed would be best? Take a look at
this guide
on choosing dog beds.
Shop all dog beds
.
4. Dog Towel
Alcott Mariner Dog Shammy

: $7.99; compare at $14.99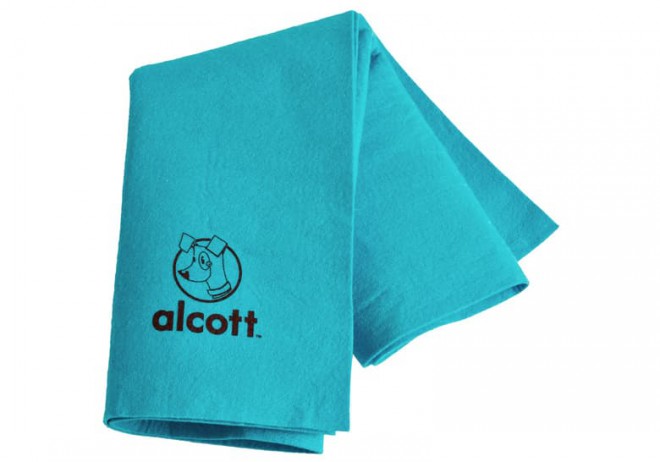 After playing in the snow or on the trails, it's nice to be able to wipe down a dog's paws and coat before letting her back in the car or house. Alcott's dog shammy helps keep everything dry and clean, which your dog-loving friend will appreciate. This shammy is made from a super absorbent synthetic material called chamois, so you can be sure it will get the job done.
Shop all dog accessories
.
5. Dog Toys
Hyper Pet 4-Ball Tennis Ball Launcher: $16.99; compare at $29.99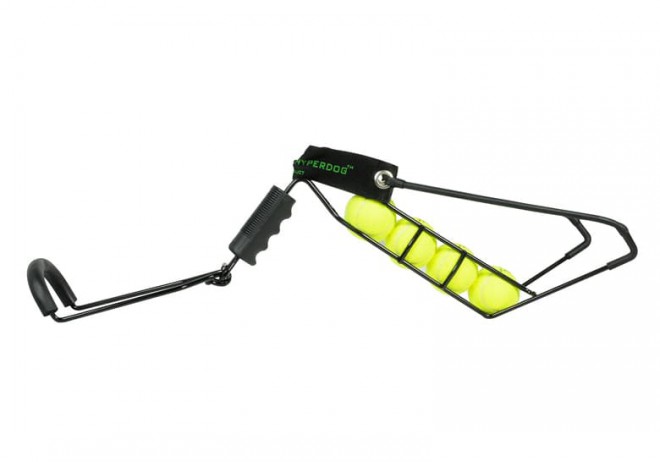 If you're going to gift a dog toy, why not give something the whole family can enjoy? This tennis ball launcher from Hyper Pet can fling tennis balls up to 200 feet, store up to four balls and it allows for hands-free pickup. Whether your friend has several dogs or one incredibly active pup, everyone will be satisfied.
Shop all dog toys.
6. Dog Walking Gear
Avalanche Dog-Walking Belt

: $9.99; compare at $24.99
Leashes and harnesses
make for good gifts, but if you want the ultimate gift for your dog walker or dog-loving friend, try Avalanche's dog-walking belt. Equivalent to Batman's utility belt (but for dog-walking, not crime-fighting), this belt has multiple pockets for small essentials, a carabiner leash attachment for hands-free walking and a touch-fasten patch for storing a tennis ball.
Shop all dog walking gear

.
If you just can't make up your mind, a
Sierra Trading Post gift card
is never a bad gift!
Learn more about Sierra Trading Post's "compare at" pricing
.