Buying a dog bed might seem straight-forward, but there are actually a number of things you should consider to make the best purchase for you and your dog. Before buying a new bed for your furry family member, ask yourself these questions. Then use this sizing chart to decide what size dog bed your pup needs.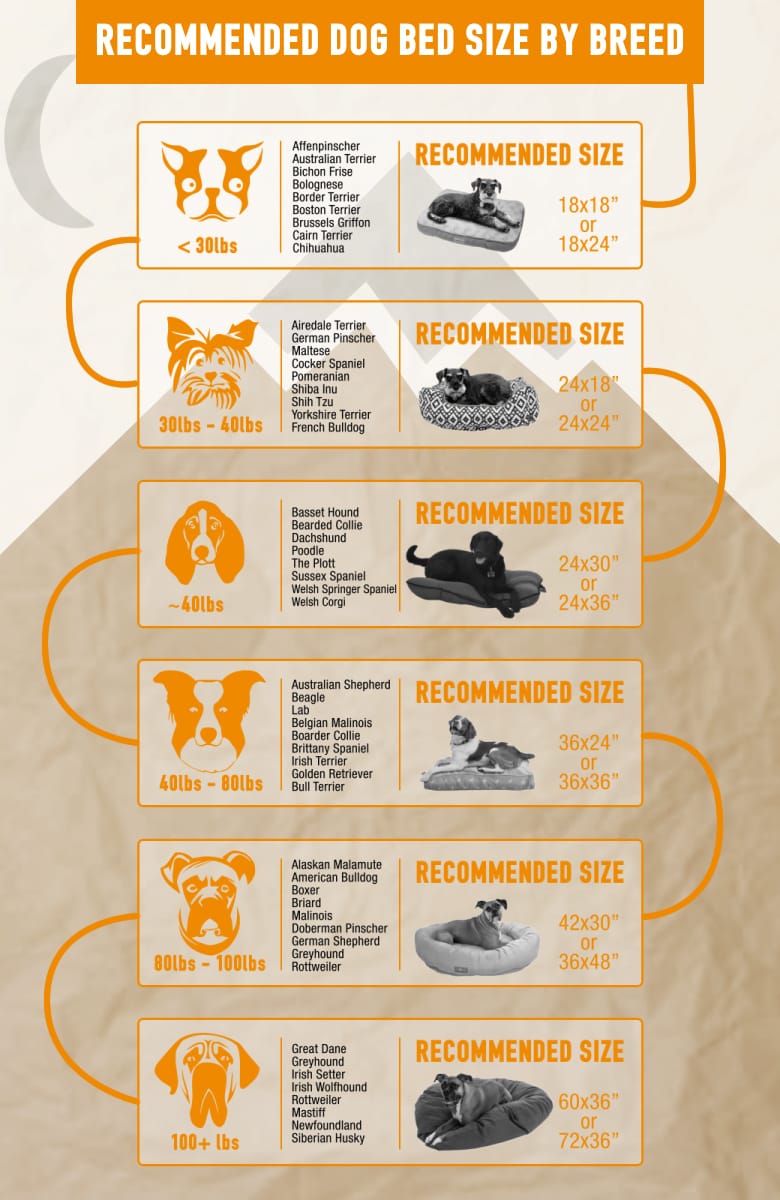 1. How Does Your Dog Sleep?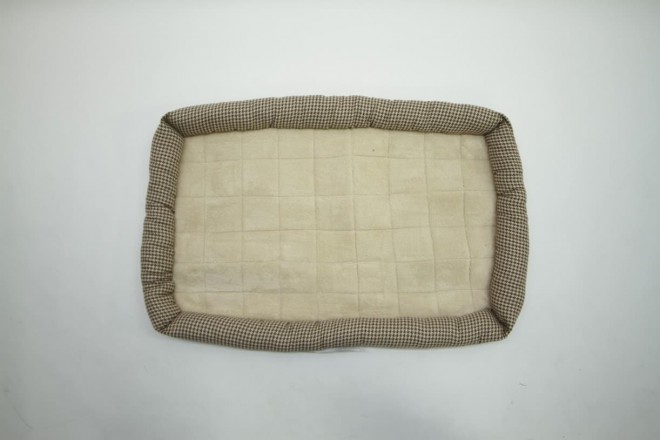 Pay attention to how your dog likes to sleep; this will make a difference in what dog bed will work best for him. If your dog usually sleeps stretched out, go for a rectangular bed. If your dog sleeps curled in a ball, consider a round bed or a cuddler bed.
Cuddler beds
have plush sides for your dog to lean against, so this is the best fit for your cuddly canine. Small dogs or dogs with fine hair might enjoy the warmth of
a bed they can burrow into
.
2. How Old is Your Dog?
The age of your dog will affect the materials you look for when buying a dog bed. Older dogs might benefit from beds made with
memory foam
or gel that can conform to their shape and ease arthritis pains. When shopping for teething puppies, you need to make sure the bed can stand up to those puppy teeth. Look for beds made using strong materials such as ripstop nylon.
For puppies, you should also consider the filling of a bed. Cotton or bean-filled beds can be a mess to clean up. Replacing this filling with foam, old clothes or cedar chips to make the dog bed last longer. A
cot-style dog bed
or a dog mat are other good alternatives to avoid a chewed-up mess.
3. How Will You Clean the Dog Bed?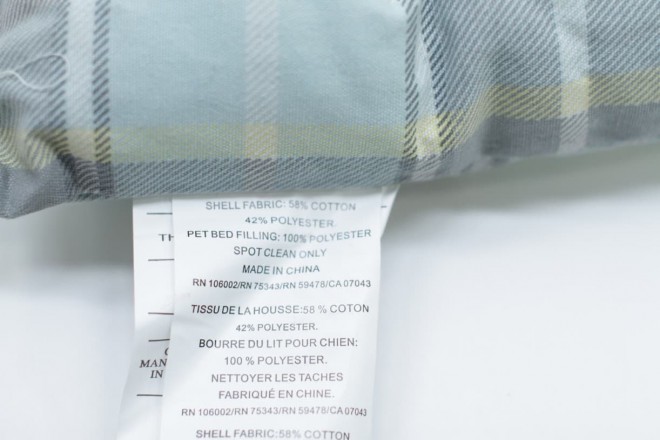 This bed is going to get dirty, and unlike the beds of your other family members, a quick change of sheets isn't an option. Some dog beds actually do have removable covers to make cleaning relatively simple. But for the beds that don't offer this feature, look at the tag to see if it's machine washable.
4. Do You Travel with Your Dog?
If you travel a lot with your dog, consider buying a dog bed that is easy to transport. Your dog will love the comforts of his own bed on the road. Look for beds that can
easily be folded
or that come with their own handles for traveling.
5. Who Will See the Dog Bed?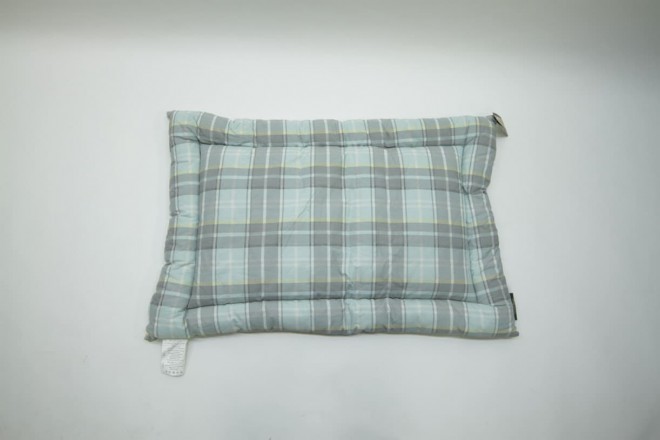 If your dog's bed will be in a prominent part of your house, you should consider whether you want it to blend in with the rest of your furniture or act as a
fun accent piece
. Consider the color and pattern of the dog bed and what it will look like in your home.