Almost all dogs love toys, and if you're anything like me, dog toys litter many rooms of your house. If that's you too, take heart; experts say that dogs don't just want toys, they need them.
But what's the best type of dog toy for your precious pup? We've grouped dog toys into four categories based on play style to help you choose the best toy for your dog's needs!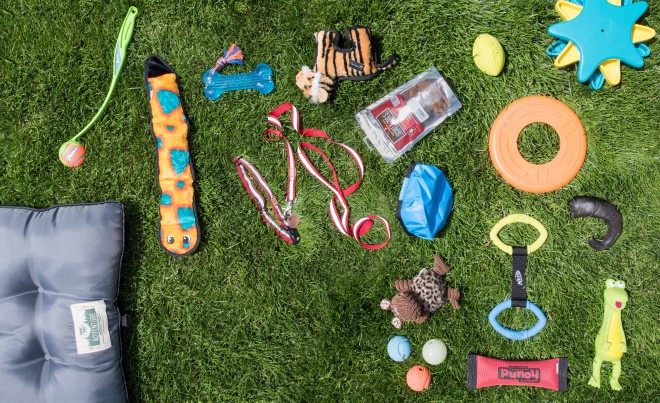 The Chewer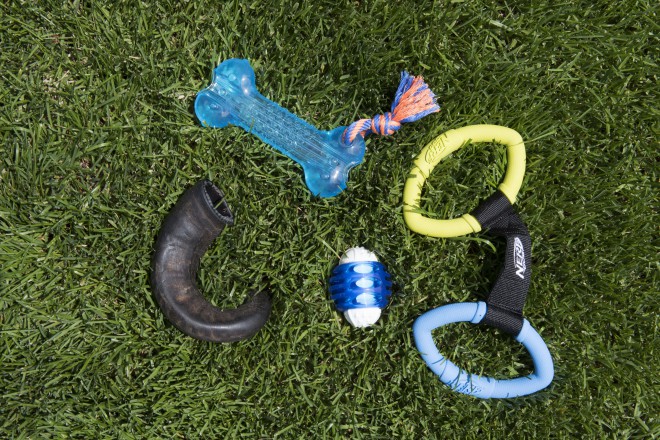 Your dog gets a good jaw workout by chewing. Make sure he has plenty of
toy choices
made for chewing to help prevent destruction around your house. Rope toys and dental chew toys are good for low- to medium-grade chewers, while toys made of rubber are good for high-grade chewers.
Shop Dog Chew Toys
The Chaser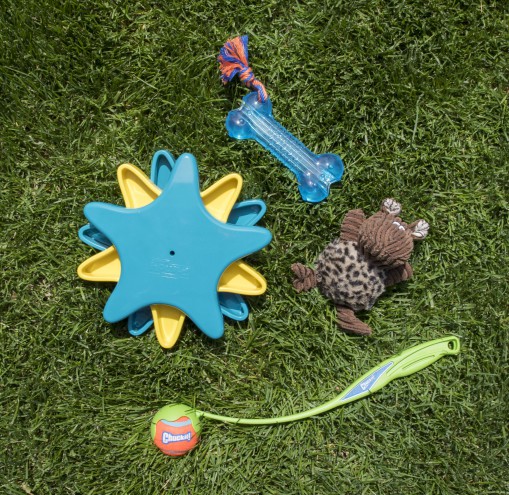 Your dog loves to run after toys. Choose toys that are
easy to throw
or that bounce well so that they entertain your dog without exhausting you. Floppy
flying discs
are easier on dogs' teeth and gums than traditional Frisbees. Tennis balls are classics for a reason, but be sure to check them often, and replace them when they start to fall apart.
Shop Interactive Dog Toys
The Cuddler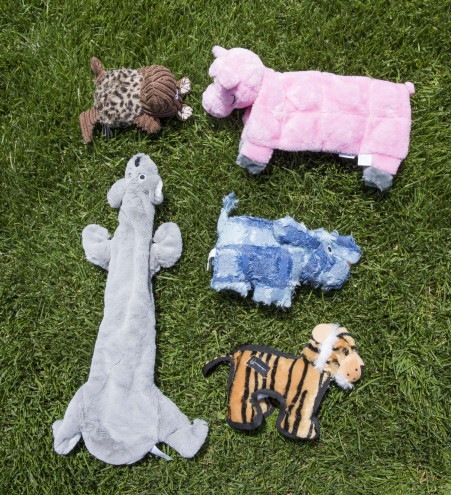 Your dog likes to cuddle and carry their toys. Choose
soft toys
with fleece that are gentle on your dog's mouth. Some soft toys have squeakers or other noise makers in them, which adds an entertaining aspect.
Shop Plush Dog Toys
The Compensator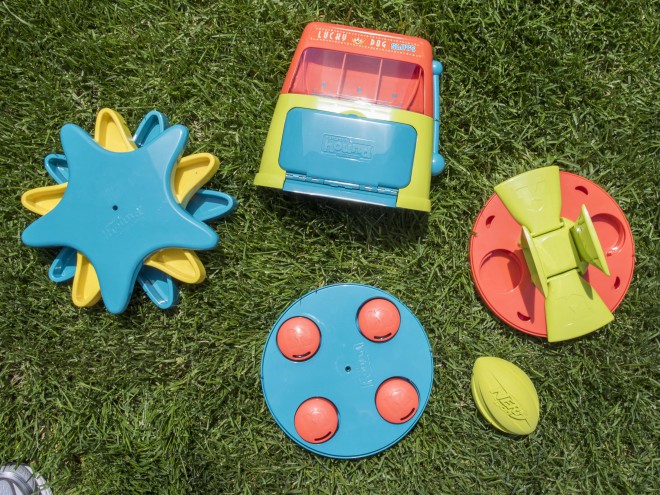 Your dog likes being rewarded. Choose toys that are
interactive
to help keep boredom at bay. Toys that have spaces for treats, soft food, or peanut butter allow for lots of incentive to find the tasty treats. Interactive toys provide both mental and physical stimulation, which can help prevent destructive behavior. Puzzle toys can also
slow down fast eaters
.
Shop Puzzle Dog Toys
A few notes on dog toys, no matter the type:



Dispose of dog toys when you notice signs of wear.




The right type of toy, combined with training, can help prevent destructive behavior.




To help prevent boredom, only give your dog a few toys at a time, and rotate them out regularly.




No dog toy is truly indestructible! If it were, it would be too hard for your dog to safely play with; dogs' teeth are designed for ripping, tearing, and crushing.




Keep in mind that as your dog ages, his preference in toys might change, so try new ones every once in awhile to keep things exciting.




Choose toys appropriate to your dog's size; make sure that they are large enough that the toy can't be swallowed, but small enough that she can pick it up and play with it easily.



Which type of toy is your dog's favorite? Let us know in the comments below!