Hiking with a bunch of friends can definitely be fun. But sometimes, hitting the trail alone with your
dog
can be a more enjoyable experience.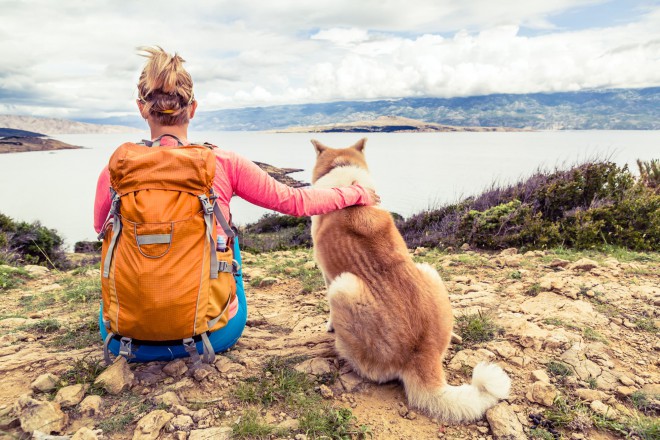 You can feel a certain relief when heading out the door with only your dog in tow. You don't have to worry about entertaining them or if they are having a good time. They won't whine or make it obvious by their facial expression that they would rather be somewhere else.
Here are 9 other reasons why hiking with dogs is better than hiking with people.
1. Dogs don't chat with you the whole time, babbling endlessly about topics you don't care about.
2. Dogs let you set the pace; they don't drag behind, walk too quickly or make you slam on the brakes when you've just gotten into your groove.
3. Dogs won't ask, "Are we there yet?"
4. Dogs are ready to take a break when you are. They are also ready to go again when you are.
5. Dogs won't nag you about your gear, tell you the "right way" to do things, or go on and on about the time they did it better than you.
6. Dogs keep their spirits up even if things don't go as planned.
7. Dogs won't keep looking at their GPS, ticking away the number of feet you have climbed or counting down the miles you have left to go.
8. Dogs won't stop every 5 seconds to take a picture, and they won't give you death stare if you do.
9. Dogs let you make all of the decisions and don't mind if you change plans last-minute.
Certainly, there is a time and place for hiking with friends, or even a random group of people from a hiking club or group. You can learn a lot about yourself and others that way.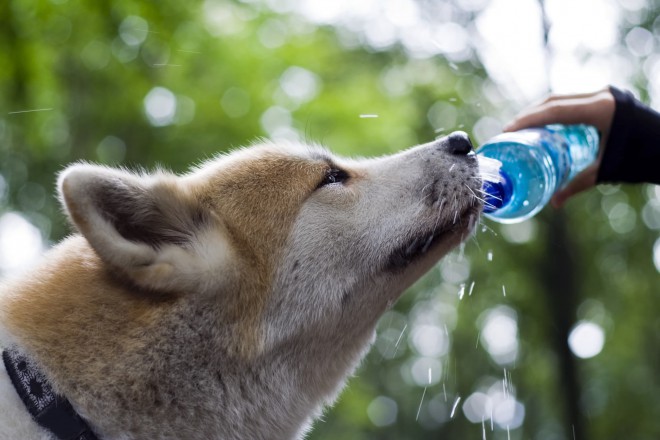 Sometimes you want to enjoy a hike totally on your agenda in your own way, though.
Your dog
makes a great hiking partner for those times that you want solitude but don't want to hike totally alone.
Can you think of any other reasons why hiking with a dog is better?