Sometimes winter warrants complaints, but it can also be a magical time of year. Here are 10 reasons to love getting outside in the winter.
1. Snow Glorious Snow
Walk outside, close your eyes, throw your arms wide, and let swirling snowflakes cover your face. The magic of snow falling wherever you are in the world is a universal, winter-wonderland experience.
2. Skiing Skiing Skiing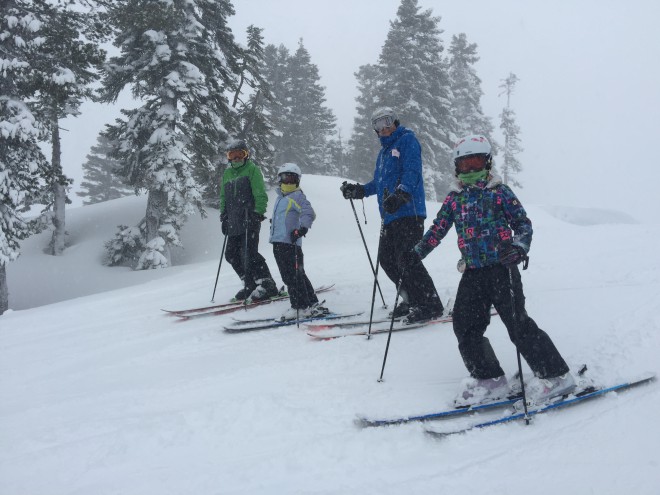 Downhill, cross-country

or skate skiing, our family tradition of clicking into the boards and flying across the snow is a long-time favorite. Grab your skis, boots, poles, gear up and let's get out!
3. Snowshoeing
A new favorite for me, heading out for a snowshoe is a combination of a massive workout with a winter hike where you come face to face with intimate, snow-covered details along the trail, like the beauty of snow covered trees and animal prints and maybe even a curious fox who's come over to see what you're all about.
4. Playing in the Snow -- Sledding, Snow Forts, Snow Angels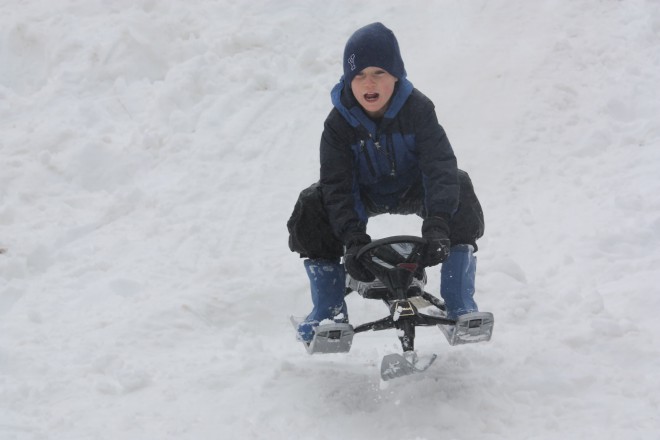 Bombing down a local sledding hill, tunneling through and underneath mounds of snow, and flopping backwards into a perfectly fresh spot of pristine snow and then flapping our arms wildly to make snow angels are just some ways to have a blast messing around in the snow.
5. Dogs in Snow
Need I say more? Watch the joy and sheer exuberance that a pooch has while playing in the snow and you'll feel that good yourself for a week!
Related: 7 Essential Rules for Snowshoeing with Your Dog
6. Rolling, Stacking & Finding the Perfect Nose for a Snowman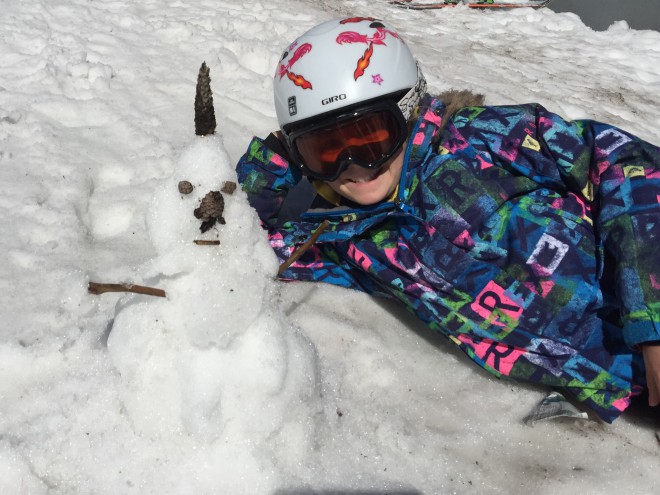 The craft of building a snowman is a childhood rite of passage and gets it's own category. Rolling the proper sized base, middle and face and getting them all to stack without keeling over or collapsing is an artistic triumph for all kids. Running around finding the perfect eyeballs, sticks for arms, and raiding the refrigerator for a just long enough carrot is a hoot.
7. Snowball Fights
Beaning a friend or an unsuspecting passerby with snowballs is just laugh out loud fun. Be prepared for retaliation and at times full out War. I highly recommend stockpiling snowballs to have loads of amo ready for serious offence and possible defense followed by a flailing retreat.

8. Hot Cocoa (More Please!)
Hot cocoa is literally required for all post freezing, snowy, winter activity. It's a belly and hand warm up and a psychological reboot. Revolts run rampant in our own household when we run out of hot-cocoa on a cold day, as it's as vital to survival as water is during the winter months.
9. Apres Ski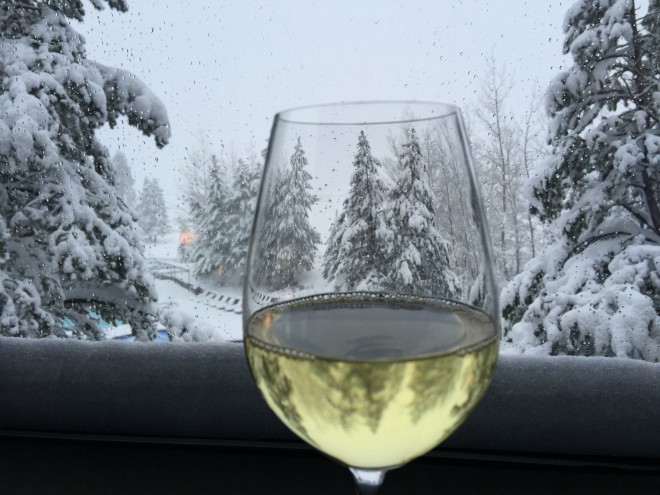 You know that feeling at the end of an epic ski day when you head down your last run and that cold beer or glass of vino is just calling you from the fun, apres ski scene at the base of the mountain. Kick back, you've earned it!
10. Hot Tubbing
Apres ski is always followed by heading straight home and splashing directly into the uber-hot, hot tub to soak and replay the most epic powder runs of the day. Close your eyes and look up at the stars. This is living.
Bonus: Snow Day!
And finally, we used to sit by the radio, waiting, waiting, dying to hear the words that school was cancelled due to a huge, overnight snowstorm. And when it was, we ran around hooting and hollering and launching ourselves out the front door to dominate every winter activity possible. Snow Days always go down in a kid's history as the best days ever.
Ice skating, sitting by a roaring fire, so many more reasons. What are your faves?