Since when does 1+1 = 3? Since
3-in-1
jackets became a thing. A couple of the best types of 3-in-1 jackets on the market,
The North Face Triclimate® jacket
and the
Columbia Sportswear Interchange jacket
, have perfected the science of the 3-in-1 jacket, and we all get to benefit from the serious versatility that's offered as a result.
So what's the deal with 3-in-1 jackets? Let's dive right in, shall we?
What is a 3-in-1 Jacket?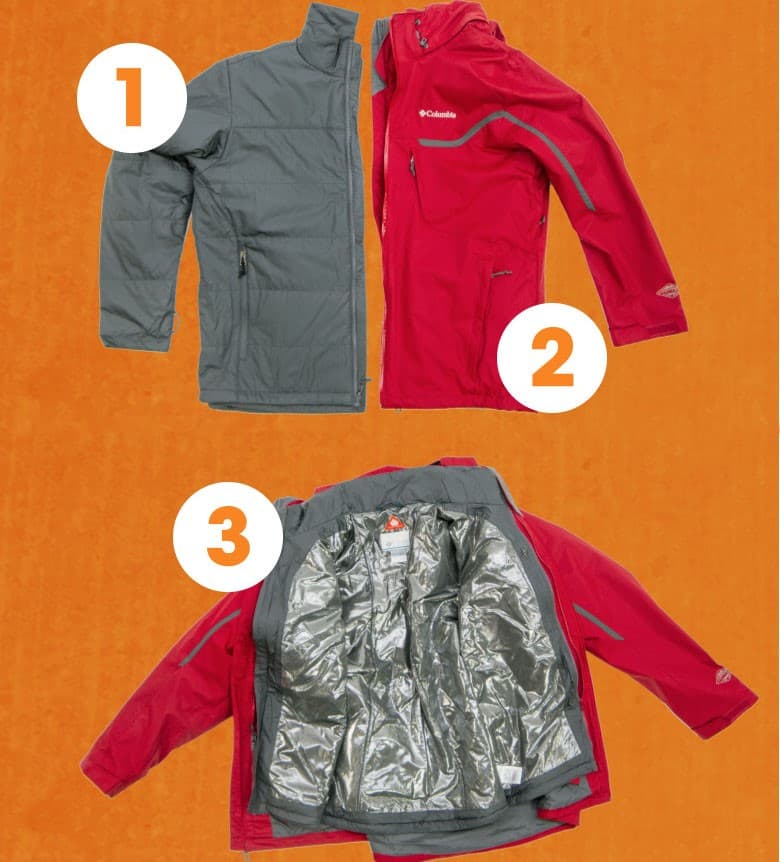 A 3-in-1 jacket results from the combination of two jackets, and offers three ways to wear them:
Wear the inner jacket on its own for lightweight warmth in cool weather.

Wear the outer shell on its own for lightweight weather protection in mild-to-cool weather.

Wear the insulating inner jacket zipped into the waterproof outer shell for a warm, protective jacket in cold, wet weather.

How does a 3-in-1 jacket work?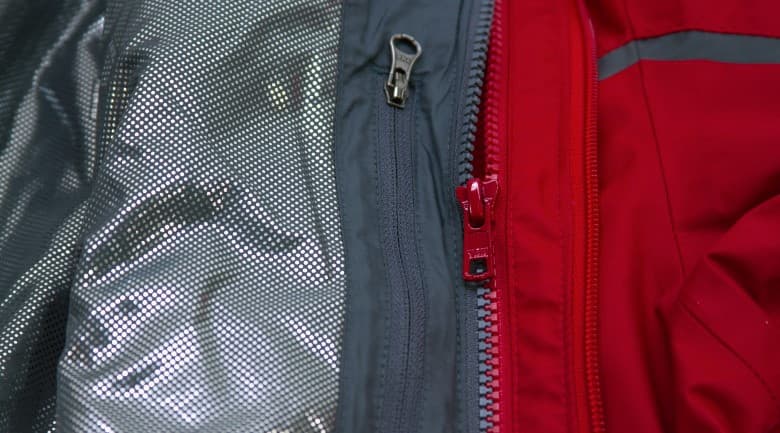 The secret to the versatility of a 3-in-1 jacket is the system that connects the inner jacket to the outer shell. Typically, the connection system includes zippers in the front and snaps to secure the cuffs and neckline. The inner jacket acts as an insulating mid-layer and can be zipped into the (usually waterproof) outer shell to offer the complete package of warmth and weather protection. Or, the inner jacket can be zipped out so it, and the outer shell, can both be worn separately.
Should I get a 3-in-1 jacket?
If you're shopping for a winter jacket for yourself or your kids, a 3-in-1 jacket is a great option because of its versatility. The best time to opt for a 3-in-1 jacket over a single
waterproof, insulated jacket
is when you know you could use a warm, lightweight jacket and a waterproof shell as well as a waterproof, insulated jacket.
Kids' 3-in-1 jackets
are almost always a smart choice because they save you the trouble of shopping for and buying multiple jackets.
Related: 4 Types of Winter Jackets You Need this Season
However, if you already have a good shell and a favorite
insulated
or
fleece jacket
, you probably don't need a 3-in-1 jacket, too. They can be great for skiing, but if you find yourself skiing in powder or falling a lot, you may want to opt for a ski jacket with a powder skirt.