I love summer and hiking, but looking forward to Nordic skiing is one of the brightest spots of winter for me. Here are three reasons why: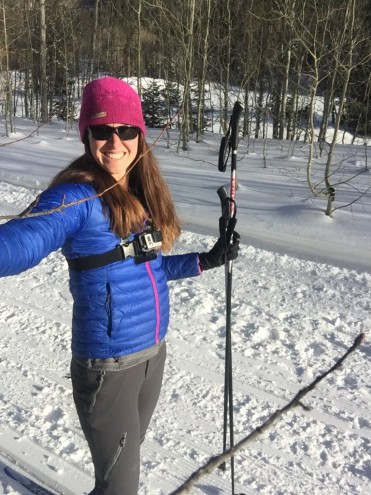 1. Exercise
Nordic skiing is great exercise! Winter can be really challenging between early sunsets and snow covered trails. Mixing skiing into your wintertime fitness routine can be an excellent way to stay active in the coldest months, which is an excellent way to keep spirits bright on the shortest days. The activity is low impact on joints, but according to most sources, it burns a significant amount of calories even at a slow pace.
When I started
Nordic skiing
last year, I was also surprised how much it seemed to work my entire body, including my arms and my core. While I'm certainly no pro at the coordinated gliding of traditional Nordic skiing, I'm getting better at placing my poles and using my upper body well. Needing to use all of my limbs at once can only be good for my coordination!
2. Scenery
Few things are better than being outside on a frosty winter day. It's pretty hard to beat the peacefulness of the outdoors in the wintertime. Whether I'm out enjoying the sport solo or with friends, I savor being surrounded by nature. My favorite groomed ski area is Ironton, just south of Ouray, Colorado. There, I ski surrounded by 13,000' mountains, but passing through the trees is nearly as majestic in the stillness. Places you might know very well can see totally different in the wintertime.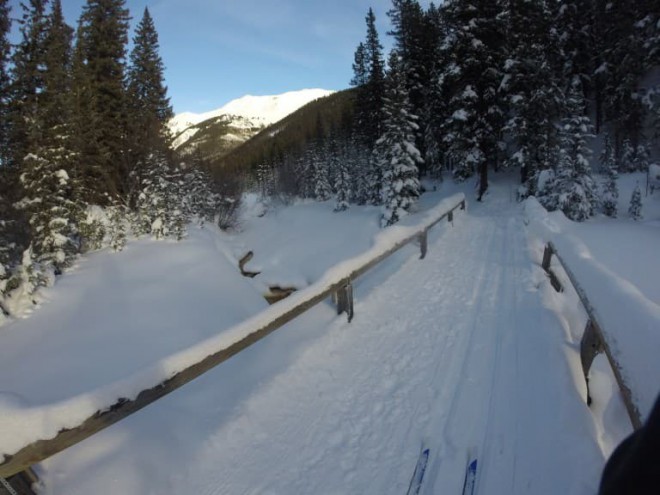 It is fun to explore all of the routes in your local groomed area! Many downhill ski resorts have an "alpine center" attached to them where they rent Nordic skis and
snowshoes
. In western Colorado, we're fortunate to have a variety of free areas on public land; some are maintained by the Forest Service and others are maintained by private non-profit groups for public use.
3. Low entry cost
Without ever having tried Nordic skiing, I purchased a full package of
skis, boots, bindings, and poles
for less than $250. Compared to the entry into Alpine, or downhill skiing, this is much more accessible! You get to skip the lift ticket line with its hefty costs for lower cost Nordic passes at some resorts or even on free ski areas on Forest Service land!
The clothes you already have for other winter activities are probably perfect for Nordic skiing, at least when you're starting out. While insulated ski or snowboard pants are probably overkill, they're completely fine for the first few outings. You do get warm, so something more akin to
snowshoe apparel
might work better, but don't let clothing stop you from trying out the sport.