Winter is arguably my favorite season. And why wouldn't it be -- beautifully frosted windows, glittering icicles, and oh that snow! The bummer about winter is that it's cold -- like whoa cold. So you have to wear big, clunky, ugly boots to brave the wintery tundra and bring different boots to change into when you get to the office.
Or do you?! Maybe that's how it worked back in the day. Nowadays, there are many styles of boots that are both fun and functional, so you really can have it all! Check out some of my personal favorites when it comes to fashionable winter boots. The best part? All of these are available at Sierra Trading Post's affordable prices.
Shorter Winter Boots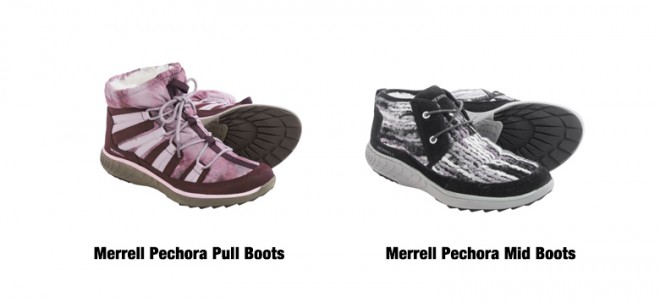 If you live in an area where you don't get too much snow or slush (lucky you!) but still want to protect your tootsies from the cold, these shortie boots are your best bet. You'll get the warmth your feet need without the bulk. Two of my favorites are the
Merrell Pechora Pull Boots
and the
Merrell Pechora Mid Boots
. Just look how cute they are, and each are available in three colors, so you're sure to find the perfect fit for any outfit!
Minimalist Winter Boots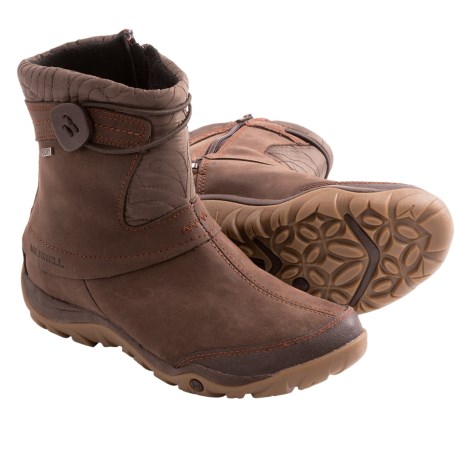 If you're not looking for a funky boot with flashy features, but you need a serious snow boot, check out the
Merrell Dewbrook Zip Snow Boots
. They're insulated and waterproof, so they'll keep you protected from the cold, wind, and snow. They're also available in three colors to match whatever you're wearing.
Tall Winter Boots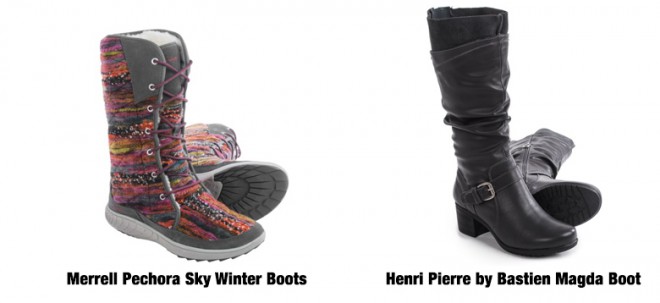 You want to look great AND protect your feet from the elements? You've come to the right place! Check out the awesome colors and textures of the
Merrell Pechora Sky Winter Boots
. Maybe you're looking for more of a classic leather boot with a rugged outsole that's waterproof and stain-resistant? The
Henri Pierre by Bastien Magda Boot
is for you!
Pac Winter Boots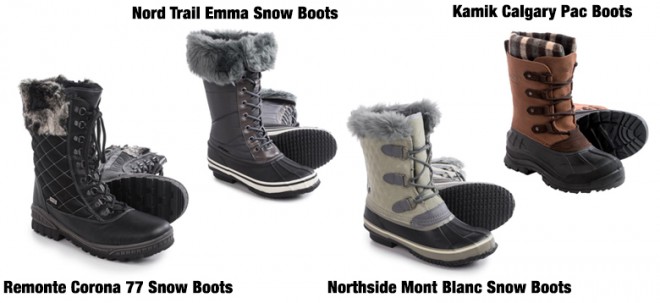 Pac boots are the titans of boots; they've got insulation, waterproofing, and some seriously rugged soles for gripping on snow and ice. While that might sound like they'll be big, clunky and ugly, that's definitely not the case! How cute are these
Remonte Corona 77 Snow Boots
,
Nord Trail Emma Snow Boots
, and
Northside Mont Blanc Snow Boots
? If faux fur isn't your jam, kick it up a notch with the plaid snow collar in these
Kamik Calgary Pac Boots
.

Whatever you choose, we have a
wide variety of boots
on site and in stores to make sure you'll never have to sacrifice fashion for function, or vice-versa!
What are your favorite winter boots, and why? Let us know in the comments!