Having the ability to use your hands in the snow without worrying about cold, soaking fingers is an important part of winter fun. Naturally, waterproof gloves or mittens is a must.
While most
insulated snow sport gloves and mittens
are waterproof, the waterproof coating wears down over time. If your gloves haven't been keeping your hands as dry as they have in seasons past, you can give them a boost by refreshing their waterproof coating.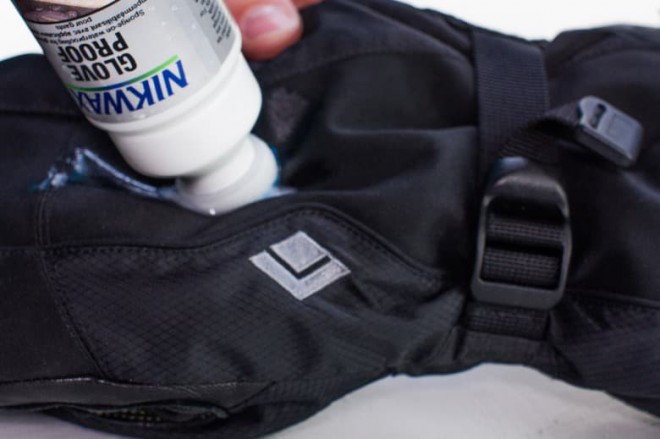 To keep your hands warm and dry for many winters to come, follow these simple steps on how to waterproof gloves and mittens.
How to Waterproof Gloves and Mittens
Purchase a product that works to waterproof gloves and mittens, such as Nikwax Glove Proof.

Wash and dry your gloves before applying a waterproofing solution. Products such as Glove Proof work best on clean gloves and mittens.

Shake the can well and press the sponge applicator down onto a rag or directly onto your gloves to break the seal.

Using the applicator, apply Glove Proof evenly to your gloves or mittens. Pay special attention to the seams and stitching, as water is more likely to seep through these vulnerable areas.

Let your gloves or mittens sit for 2-5 minutes.

Wipe away excess solution using a damp cloth.

Let your gloves or mittens dry completely. To speed up the process, you can tumble dry if your gloves or mittens don't require to be air dried.

Test your new waterproof coating by starting a snowball fight, building a snowman, going skiing or taking part in any snow sport activity of your choosing.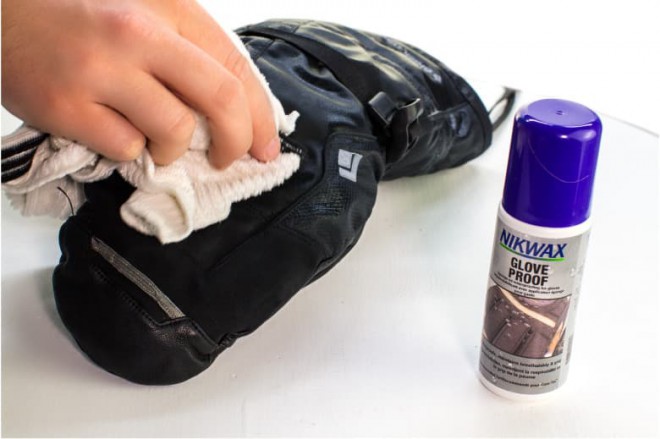 Nikwax products work well when it comes to waterproofing gear or washing gear that already has a DWR (durable water repellent) finish.
For more information on caring for your waterproof gear and apparel, check out these blog posts:
How to Wash a Down Jacket
How to Waterproof a Down Jacket
Need an Easy Way to Waterproof Gear and Apparel? Try Nikwax