Having the right winter apparel and using it correctly is important to make snow sports safe and enjoyable. Don't get in the way of your winter jacket's ability to perform; keep these factors in mind when buying outerwear. Winter apparel works best under these conditions.
1. Dry
It's cold outside, so if you're wet that's going to be a problem. This means that your winter jacket needs to keep you dry from the elements and from yourself.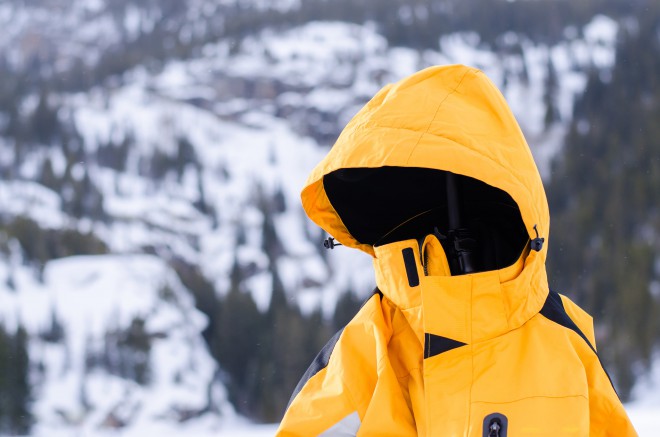 Breathable
When it comes to staying dry, you can hurt yourself just as much as the elements. Stay cool with the proper layering system and jacket. Look for
base layers
and socks made from breathable, moisture-wicking fabrics like merino wool, polyester or silk. This is especially important for those layers that are directly touching your skin (
next-to-skin base layers
). As for your jacket, look for ventilating systems like pit-zips, and consider the activity you will be doing before deciding which jacket to wear. A heavy jacket might work well for a cold day on the slopes, but that same jacket could cause you to sweat buckets on a difficult snowshoe trail.
Waterproof
Most people will associate staying dry with staying protected from the elements. Your jacket's warming power drops if it gets too wet. This is especially true if you are wearing down, since a wet down jacket will lose its loft and its ability to keep you toasty. When picking out a new winter coat, think about the conditions in which you will be wearing it. A down jacket might be great for chilly but dry activities, such as cross-country skiing or rock climbing, while a
waterproof insulated jacket
is better for activities that expose you to more snowy conditions, like alpine skiing or sledding.

2. Fits Correctly
It's a given that your clothes should fit, but when it comes to winter outerwear, this is especially important. Finding the right fit in winter apparel not only affects your look, but it is also vital for properly trapping and circulating heat.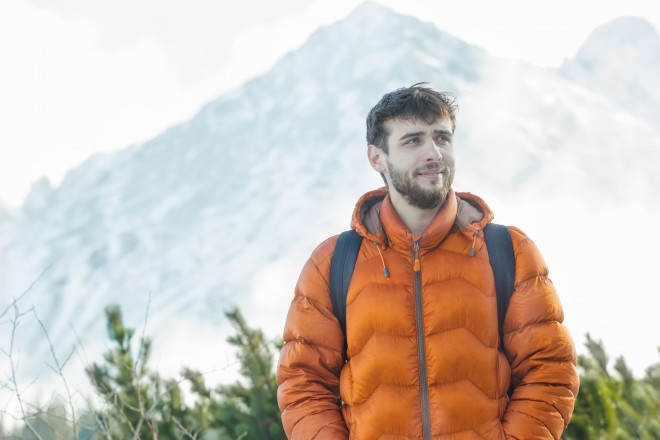 Not too big
You might be tempted to buy a winter jacket that is a little too big, thinking you will wear bulky layers underneath. But if your jacket is too big it won't be able to circulate heat efficiently, and layering for performance shouldn't include anything bulky. Your active layering system should be lightweight, flexible and breathable and should only consist of a few key layers. What these layers are depends on what activity you're doing and what you are wearing as your outermost layer.
Able to fit layers
While your winter jacket shouldn't be oversized, it also shouldn't be so snug that you won't be able to move comfortably or fit your basic layering system underneath. Fit really depends on where your jacket falls in the layering chain. If you have a waterproof, insulated jacket (like a ski jacket), you will only need to wear a few base layers underneath. If your jacket is only a waterproof shell, consider that you will want to be able to wear a soft shell (like a
fleece jacket
or a low-bulk
down jacket
) underneath. You shouldn't size up dramatically in this situation, but if you are in between sizes keeping these factors in mind will help you make a decision.
3. Used for the Right Activity
Not all winter jackets are created equally. For your winter wear to work to the best of its ability, you need to wear it for the right activity. This might mean investing in more than one jacket to fully meet your needs or investing in a versatile
3-in-1 jacket
.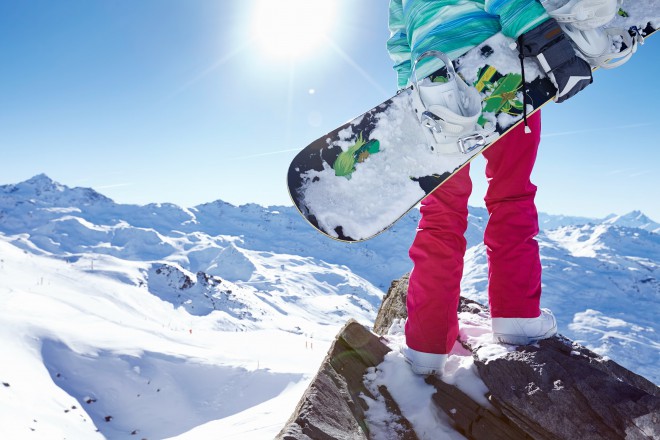 Not lacking features
The jacket you wear to run errands might not have the right features to function as a ski jacket. Think about the winter sports you do most often, and find a jacket to meet those needs. For example, a quality ski jacket should be waterproof, windproof and have ventilation. Something you'd wear snow-shoeing should be lightweight and packable.
Not overloaded with features
Sometimes having unnecessary features can be just as bad as missing key features. A helmet-compatible hood might be great for snowboarders, but this same hood adds bulk and lessens functionality to a jacket worn by a cross-country skier. To get the most out of your winter apparel, only focus on the functions you need.