If you're anything like me, when you think of national parks, some big names probably cross your mind: Yosemite, Yellowstone, Death Valley, Acadia, etc. I talked to a park ranger when I was in Yosemite in May, the start of their busy season, and he told me the visitation rate was already up 40 percent compared to last year. With visitors flooding to national parks across the country this year, it's becoming harder to find your own slice of undisturbed nature.
There are still plenty of national parks across the country that are awesome to visit, but with smaller crowds. Here are 5 of those parks you should check out.
1. Hot Springs National Park
Hot Springs National Park is located in central Arkansas, and visitors can enjoy seeing the steamy-hot springs flowing from the ground. They can also experience a relaxing soak in a bathhouse with mineral water from the hot spring. Even if you spend just a day here, you'll quickly understand why Al Capone and other outlaws called this place Gangsters' Paradise.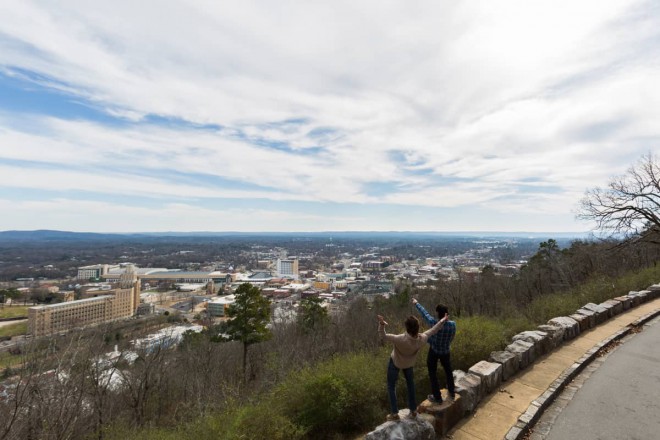 2. Theodore Roosevelt National Park
Named after our 26
th
president, who established the National Park Service (thanks, President Roosevelt!), Theodore Roosevelt National Park is where you can get a true taste and feel of the American West. The park has three sections, the south unit being the most famous with the colorful Painted Canyon and the Maltese Cross Cabin where President Roosevelt resided when he spent time on the plains ranching livestock before his presidency.
3. Badlands National Park
Where the plains meet the badlands in South Dakota is where you'll find Badlands National Park. It's small, but what's amazing about this park is that it's one of the few with hardly any established trails. The established trails quickly become overpopulated, which is why the park service encourages its visitors to explore off trail while maintaining Leave No Trace practices.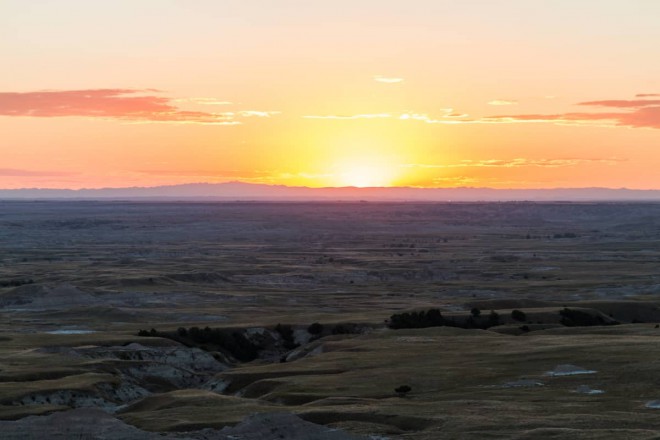 4. Gates of the Arctic National Park
Alaska is the Final Frontier of America, and for the experienced, adventurous spirit, it's a great place to get away from crowds. Gates of the Arctic National Park is virtually virgin wilderness as there are no roads or trails leading into or out of the park. Visitors can access the park via foot, floating a river or by bush plane. Whether backpacking or pack rafting here, the only other souls you might see are the ones accompanying you and wildlife.
5. Great Smoky Mountains National Park
With part of the park in Tennessee and the other in North Carolina, the Great Smoky Mountains National Park holds a lot of southern history for visitors to explore. In addition to exploring the rich history, visitors will love walking the mountainous trails and seeing various wildlife like turkey, elk, deer, bears and more.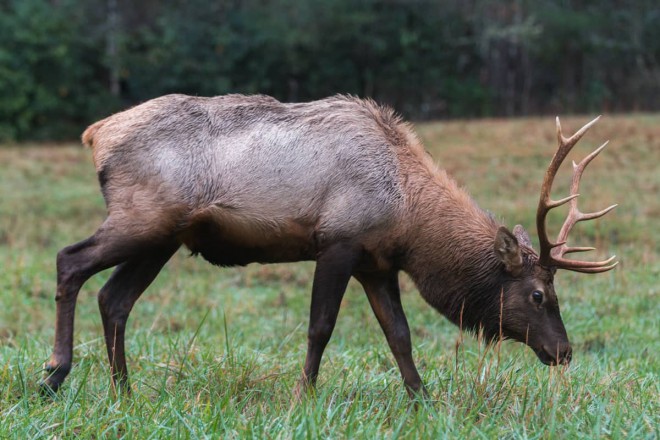 Which national parks let you escape the crowds?