We spend so much time trying to make our travels easier by preparing everything ahead of time, but did you know the type of luggage you have can make a huge difference? Besides our plane ticket, our luggage is the most important aspect when we travel. See what type of luggage is best for you and how to save time on your next trip.
Choosing the Right Luggage
Rolling Suitcase
Many people prefer rolling suitcases when they travel. These bags
take the weight off your shoulders
and back, which is important when your bag is really heavy. They have handles to easily lift it over stairs or store it in the overhead compartment, and a long handle to pull out when you're ready to roll it.
When choosing your luggage, think about your destination. If you'll mainly be on the cobblestone streets of Italy, a rolling bag might be harder to get around. If the destination has flat streets everywhere, it'll be much easier for you to get around.
Backpack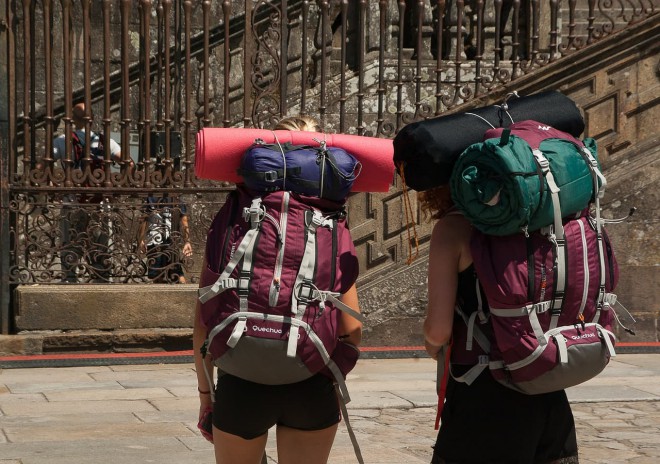 The other majority of people prefer backpacks when traveling. There are also many advantages to this type of luggage. When you do have difficult streets that are uneven or will be going up many stairs, a backpack is
much easier to use
than a rolling suitcase. It's also a way to have your hands free for navigating directions with your phone or if you're out taking pictures. The disadvantage is the heavy weight can be painful for some people on their back and shoulders.
Carry-On Only
No matter what type of luggage you pick, not checking in luggage will save you a ton of time. Make sure
your bag
fits the size requirements for the overhead compartments so you don't have to check it in. For shorter trips, chances are you can fit everything you need in your carry-on.
Most airlines allow a small personal item, such as a purse or laptop, in addition to one carry on bag. You'll save time skipping the massive check-in line at the airport, and you won't have to wait around for your luggage to come out at your destination.
Bonus Packing Tips
Store Important Items in Front
Save time while you're still at home by putting all your important documents in the front pouch of your luggage. This includes your ID, passport, and any printed boarding passes or confirmations you may need. Having those readily accessible will make going through security much faster. You don't want to be that one person opening their whole suitcase to find their passport.
Pack a Scarf
Scarves are one of the best multi-purpose items you can pack.
They can be worn
on the plane to keep you warm in lieu of a bulky jacket you'll have to lug around for the rest of the trip. When you get to your destination, they'll protect you from the harsh sun. A scarf can also be used as a towel if your accommodation doesn't have one. If you're trying to take a nap and it's too bright out, put the scarf over your eyes for a makeshift eye mask.

Looking for more travel tips? Keep reading:
8 Easy Tips to Help You Fly Through Airport & TSA Lines
Suitcase vs. Backpack: Which is Right for Your Trip?
How to Use Packing Cubes
8 Easy Ways to Travel Europe on a Budget