This is part three of our three-part
Vacation Races
series on exploring America's national parks in the winter. You can find part one here and part two here.
If it comes as a surprise to you that winter could potentially be the best time to visit a national park, it won't be after you see all the ways you can make your trip a memorable one. If you're traveling to a national park that receives any amount of snow in the winter, be sure to do a little extra planning and prepping before you go. Take a look at road and trail closures, bring plenty of
layers
for outdoor adventures and take a look at the national park's website before going.
Stay in a rustic cabin, hut or historic lodge
You don't get as many hours of daylight to explore parks when you visit in the winter, so the place where you relax and enjoy your evenings becomes even more important. Be sure to stay in a really awesome place to make the most of your visit to a national park in the winter. Some inns, lodges and cabins aren't open year-round, so be sure to check seasonal availability.
Here are ten of the best options for wintertime lodging in national parks:
1. National Park Inn, Mount Rainier National Park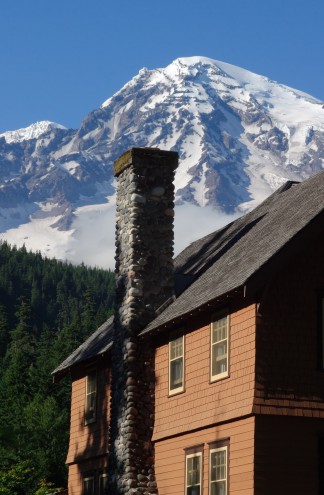 2. Furnace Creek Inn, Death Valley National Park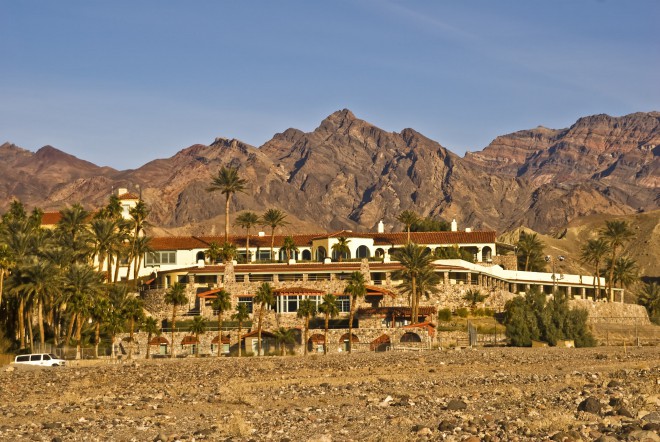 3. Bright Angel Lodge, Grand Canyon National Park
Pear Lake Winter Hut, Sequoia National Park (snowshoe or ski in)

Wuksachi Lodge, Sequoia National Park (if you don't want to snowshoe in)

Ostrander and Glacier Point Ski Huts, Yosemite National Park (snowshoe or ski in)

Yosemite Lodge at the Falls, Yosemite National Park (if you don't want to snowshoe in)

Old Faithful Snow Lodge and Cabins, Yellowstone National Park (accessible via snowcoach)

Roosevelt Cabins at Lake Crescent Lodge, Olympic National Park

Belton Chalet, Glacier National Park
Ski, snowshoe or ride a fat bike
If the park has snow-covered terrain, you're sure to have a ton of options for active adventures. Rocky Mountain National Park is well known for its epic alpine touring opportunities. Cross-country skiing is a wonderful way to see Glacier, Grand Teton, Mountain Rainier and Banff National Parks in the winter. Try snowshoeing in Lassen Volcanic National Park for some unique views. Or, get on the fat tire bandwagon and ride on the sled dog trails in Denali National Park. Yosemite National Park features an ice skating rink in Half Dome Village, as well as a Ski and Snowboard Area with Ski School instructors.
Get some quality time in with a park ranger
Bryce Canyon, Rocky Mountain and Black Canyon of the Gunnison are all national parks where you can experience a magical full moon snowshoe hike with an experienced ranger to guide you. There are ranger-guided snowshoe walks in Glacier, Mount Rainier, Yosemite, Crater Lake, Rocky Mountain, and Bryce Canyon national parks, just to name a few. Ranger-led programs and hikes in southern parks like Everglades, Big Bend and Death Valley will be particularly nice without suffocating heat to deal with.
That wraps up our three-part
Vacation Races
series. Let us know how you like to explore National Parks in the comments!