Traveling is an extremely fun and rewarding experience, but it can get expensive. Save a little cash on your next trip with help from these tips on how to travel on a budget.
1. Consider Local Costs
A trip to
Europe
has a much different budget requirement than a trip to
Southeast Asia
. Consider currency, available activities, flight costs and general living expenses of the location you are considering visiting. A more affordable option is to travel domestically! The United States is a large country with plenty of beautiful areas to explore.
2. Be Strategic with Flights
The cost of your flight can vary greatly depending on when you book it and what days you fly. Buying tickets too early or too late can cost you. It's best to buy domestic tickets between four months and one month before the start date of your trip; booking two months out gives you the best opportunity to save. For international flights, the window for best prices is two to six months prior to takeoff. A recent study found that the best day to buy airline tickets is Sunday. And of course, when booking flights, it's more affordable to fly during the week and to avoid popular holidays.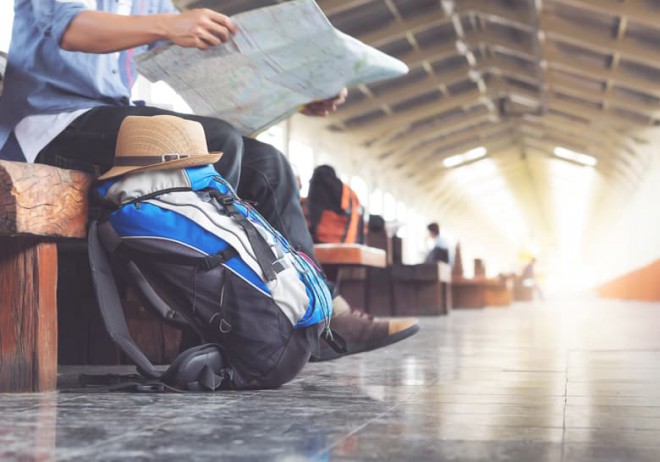 3. Get Outdoors
This is our favorite travel tip, regardless of budget. Campsites and parks are usually more affordable than hotels and museums. Getting outdoors can ease the strain on your wallet while making for an unbelievable trip! Keep outdoor opportunities in mind when choosing your destination, and make a point to weave some outside fun into your travels.
4. Eat In
New culinary experiences is one of the best parts about traveling, but relying on restaurants for all of your meals gets expensive fast. If your lodging includes a stocked kitchen, head to a local market and purchase ingredients to whip up your own cuisine. Kitchen not an option? Buying supplies for simple meals, like sandwiches, is another way to save. Even fresh fruit and other local snacks can help satisfy your hunger and decrease your restaurant visits.
5. Use Cash
Setting and sticking to a budget is easiest with cash. It can be difficult to track expenses that come with the ease of a credit card swipe. With cash, you can physically see what is spent and what remains. Setting aside cash budgets for food, souvenirs and other small expenses that add up fast can help you better track -- and save -- your money.
You can save even more by gearing up through off-price retailers! Sierra Trading Post has plenty of quality
luggage, backpacks, travel accessories
and more at prices you need to see to believe.
How do you save money while traveling? Comment with your travel hacks!