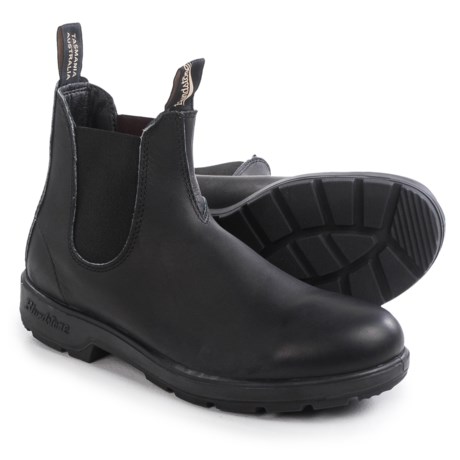 I am answering this because, as a customer, I appreciate answers. That said, This is a question for Sierra Trading Post. I've bought these boots, they are great, but I have no idea when or if STP will get a specific size, or get the boots in at all. I'm sorry! One thing, though, as a long-term STP customer, I can attest to the wonderful customer service provided by STP. So, call them. Or chat. I promise they will tell you what they know.

Ok, another: I bought Blunderstone boots several years ago (they are still good) and then a few months ago. I was thrilled that STP had them again, and bought 2 more pairs. You just have to check back. It is the nature of the discounts. Best of luck, I truly hope you find your boots.

Due to the nature of the closeout business, we often receive items in limited quantities. Therefore, popular sizes and colors can sell out quickly. Occasionally we are able to reorder a product, but closeout items are typically unable to be reordered. We suggest signing up for the My Updates as the best way to monitor incoming products. You will receive email notifications of our newest stock items.