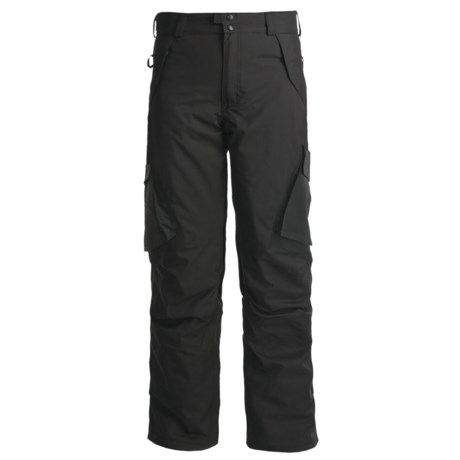 Had a chance to try these last weekend. Yes they will fit over ski boots. Well made, comfortable and very warm. Really like all the pockets. A pair of multipurpose pants. Kept me dry.

I don't down hill ski but I did put on my big Sorrel winter boots and they fit over them. I'm sure they would fit over ski boots if they fit over them.

Yes, these should work with ski boots.