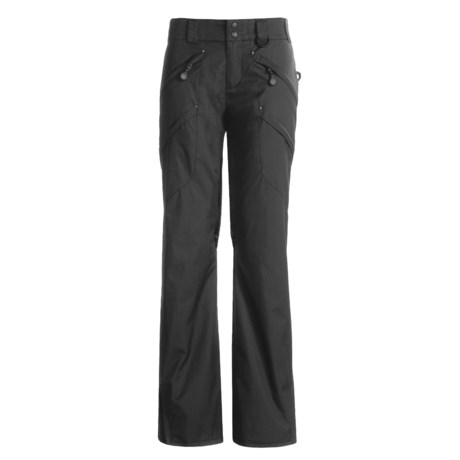 Not sure about that because I had to send them back. They have a really short inseam. For outdoor pants they ought to cover more and not leave a gap with your shirt or jacket. I wish they fit, but they didn't

They might be a bit snug. They have a low rise so at a larger hip you will get a gap in the back, Wish they had 2 inches more coverage in the back. If you aren't bending a lot they are fine but otherwise you get a breeze, I have to keep hiking them up after I bend over.

I am a womans:14-16 and these pants fit me perfectly.