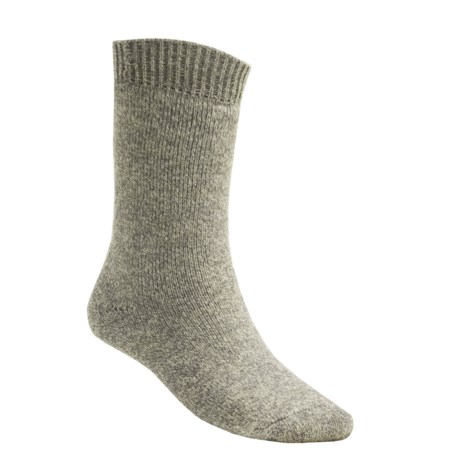 Bridgedale - almost always great socks.
Verified Buyer
Reviewed by Cucullen from Washington, DC on Monday, March 16, 2015
I'm retired now, but most of my working life was spent on my feet. Bridgedale socks have always been my favorites for about the last twenty years - comfortable and long lasting. These appear to be no different (I bought three pairs). Bridgedales are more expensive than their competitors - even at Sierra Trading Post's prices - but they are definitely worth it. I got a great deal on these because there was a sale going on, but would be happy with them even if there weren't. The styling and color on these means I can use them as dress socks as well.

By the way, these aren't just cold weather socks. I wear most of my Bridgedales year 'round, except maybe for some of the hottest summer days.