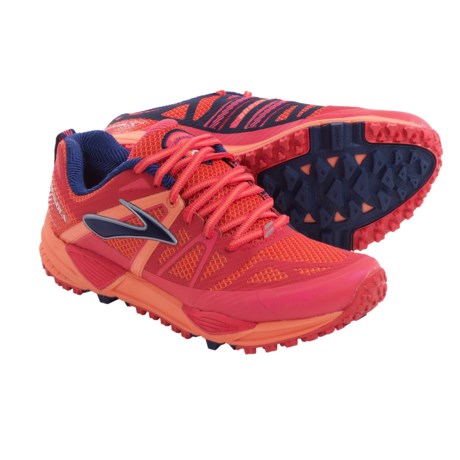 Neutral

These shoes offer some support. I would say they have less stability than the adrenaline model, but more than most running shoes.

It's designed for neutral runners, as far as I understand.

It seems to be neutral. I did not notice any special accommodations for pronation. You can do more research on the Brooks Running website.

This shoe is very stable. I've been trail running in yellowstone, gravel running for work, playing at the park, jogging in hail storms and mud, etc. And I've never worried about rolling an ankle. They are very comfortable, stable, and yet work with you as you move. The bottoms are more stiff than like nike TR's, but you must remember these Brooks are outdoor fun and work shoes-not indoor relax comfy shoes. They bring traction, comfort, and stability to my outdoor adventures!

It's a neutral shoe.

This is a neutral shoe.

The shoes are neutral.