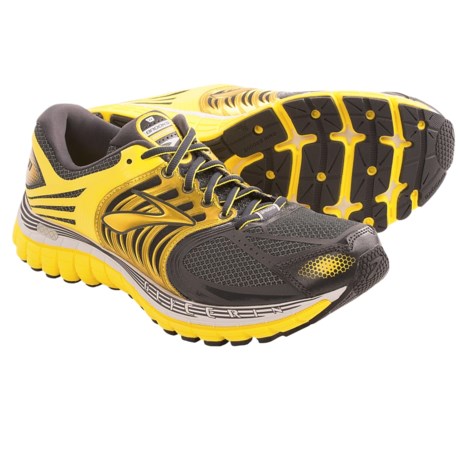 The Glycerin is not really a stability shoe but more of a cushioning one. I am six foot and 205 lbs and pronation is also an issue for me. I am running up to 8.5 miles at a 7:35 pace in Glycerins and am going back to Brooks GT Adrenelines as soon as I can. A much more denser and stable shoe. If really need the stability look at the Brooks Beast. Best of luck!

I believe Brooks and Asics provide the stiffest athletic shoes, so best for stability. The addition of custom orthotics would also seem to be a good idea.

The Glycerine is a cushioned shoe for neutral runners. I have been running half marathons for 6 years and know what shoes do and don't work for me.

I highly recommend going to a local running store with a good reputation for fitting and buying shoes from them. Alternatively BrooksRunning.com has a Shoe Advisor link to see what will work for you.

Bought these shoes for my husband and son on the recommendation of my daughter. She and her husband are marathon runners and have purchased these shoes. My son has flat feet and says the shoes were really comfortable, he isn't a runner. My husband and I walk and go to gym, he has two pair, one we paid a lot more for and the ones I ordered from Sierra Trading Post, he is very satisfied with the durability and comfort. Got a great deal.