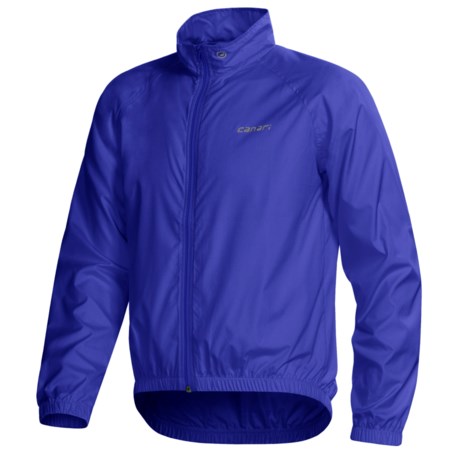 I bought both the high vis orange and the high vis green. Don't remember seeing a yellow. However, if the description says "Yellow" I am sure it is. Both the orange and green I have are very noticeable and have stopped numerous people from pulling out in front of me when riding.

I bought the orange and I would identify it as day-glow orange. It really stands out. I needed visibility when working night auto road races where there is limited track lighting and since we race "rain or shine" the fact that it's water resistant is also helpful. I also like that there is reflective piping at the arm seams that adds to the visibility. And best of all, it folds up into a pocket so you can easily tuck it into a backpack or even a purse. Hope this helps.

The orange is very brite...I ride a recumbent trike very low to the ground so I wanted a lot of visibility. ..this fits the bill exactly! Good luck.