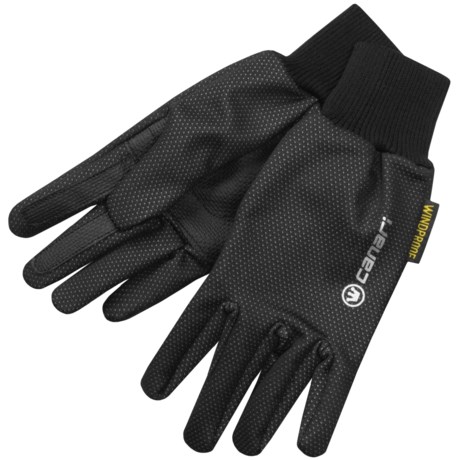 For questions regarding sizing please refer to our sizing chart:|http://www.sierratradingpost.com/lp2/SizeChart.html

I have very large hands for a woman, and my husband is a big man. We are both wearing large and they are plenty roomy. I would get a medium depending on how young he is.

These run REALLY small. I am normally snug in a medium and swimming in a large. The LARGE size are VERY snug and short fingered on me. Choose at least a size larger than he would normally use and if they are a bit large, suggest using them with thin glove liners, which would make these an awesome pair of gloves anyway. I should have gone with extra large for my "average" adult male hands.

I thought the sizing was accurate, measure the circumference of your hand like they tell you.|If you're trying to surprise him with a gift, I personally would rather ask him for his hand measurement and therefore give a little hint of a gift, than instead getting the wrong size and have to return them. |These are great gloves!