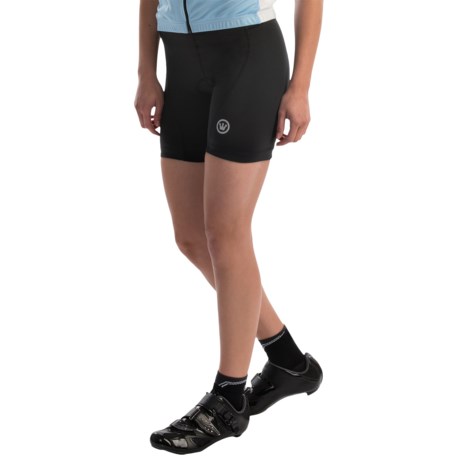 There is a soft thin chamois in this short. It is not a short you would want to do long distances in. It doesn't retain water from swimming and is then enough to allow you to run as well.

Yes, the entire area that is padded fits my 10-inch-wide- across Electra "Hawaii" seat perfectly.

Yes, but very minimal.

Yes, these are padded bike shorts.