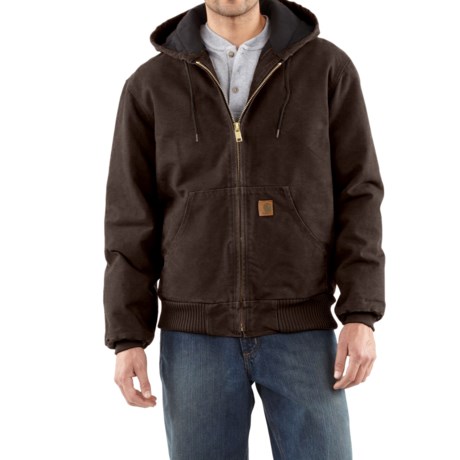 My dad is about your same size, I got him an XL tall and it fits him really well. He has a little wiggle room too, so he can wear a sweatshirt or thick thermals underneath it comfortably.

I have gotten several coats from Sierra and never had trouble with them.. I think you could get by with a regular no need for a tall.

These are sized based on chest measurement. If you hover your mouse over or click on the sizes the corresponding numeric measurements will be displayed.