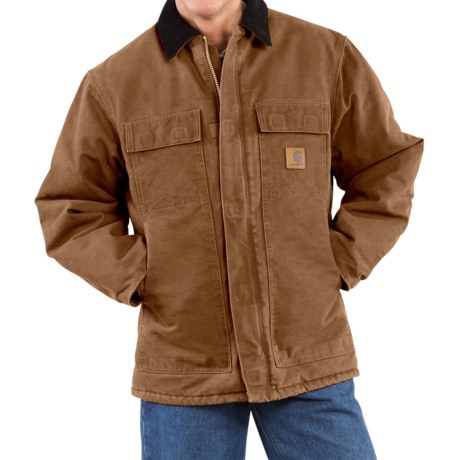 I don't wear the one I bought, but my son works in an unheated garage and says the coat is too hot until it gets down to 10 or 15 F.

I bought this for my son in law to wear when he plows and shovels snow. He said coat wss real warm, but wished it had an attached hood

It is very warm. Not down jacket warm but with layers underneath it is great for working outdoors. The jacket is made tough and will withstand work environment. Plenty of pockets and it looks good too.

Warm enough for northern MN below zero weather. So you'll be plenty warm with that jacket.

Sorry there is not a temperature rating. Most manufacturers do not have temperature ratings for their garments or footwear due to the number of factors that affect how warm a garment may keep you.