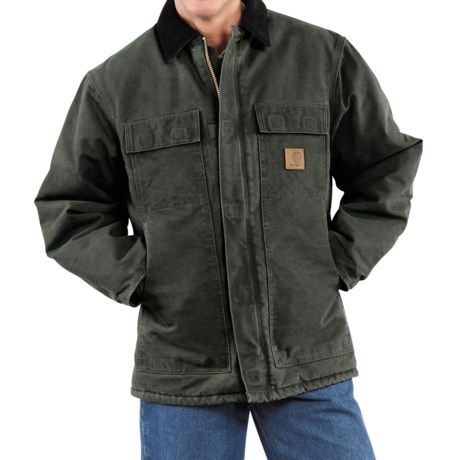 It usually means a cosmetic blemish of some sort. I buy a lot of Carhatt 2nds from STP and have found them mostly to be a slight tear in the fabric that has been repaired with stitching. You usually have to hunt pretty hard to find it. It does not affect the functionality of the garment. I just ordered one of these and I can't find the defect.

I haven't yet seen any bless on the coat and it fits as it should. I was happy!

It means there's a slight irregularity in the jacket that occurred during production. It could be a light spot in the fabric, or a small error in the sewing-sometimes as simple as the tag being sewn in upside-down or something. Typically there's not change in the functionality of the jacket. I have purchased several "2nd's" in the Carhartt brand and have found nothing wrong with them, and I wouldn't hesitate to buy again! If, on the off chance you order and do find a serious flaw, Sierra Trading Post has an amazing return policy and I'm sure they'd take care of you.