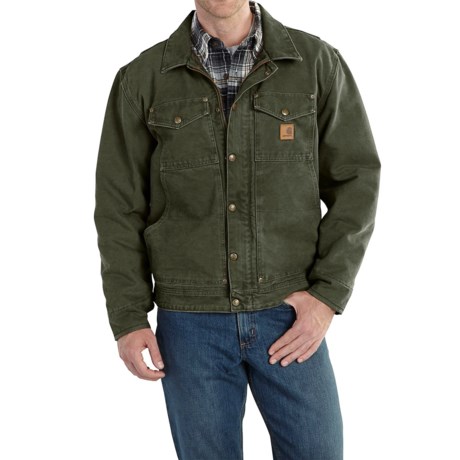 Not used. 2nds is a standard discount term meaning usually the final inspection found a cosmetic blemish that doesn't the intended use. I'm my jacket there's a small "nick" in the fabric on the upper back. It's nothing much, barely noticeable and this is a work jacket anyway.

These are new items. 2nds: Minor cosmetic blemishes or irregularities which do not affect the fit, performance, or longevity of the item. Label is usually clipped by the manufacturer. A small flaw means big savings.
**You can find the meaning of unfamiliar words in our content by clicking on our glossary link located at the bottom of every page.